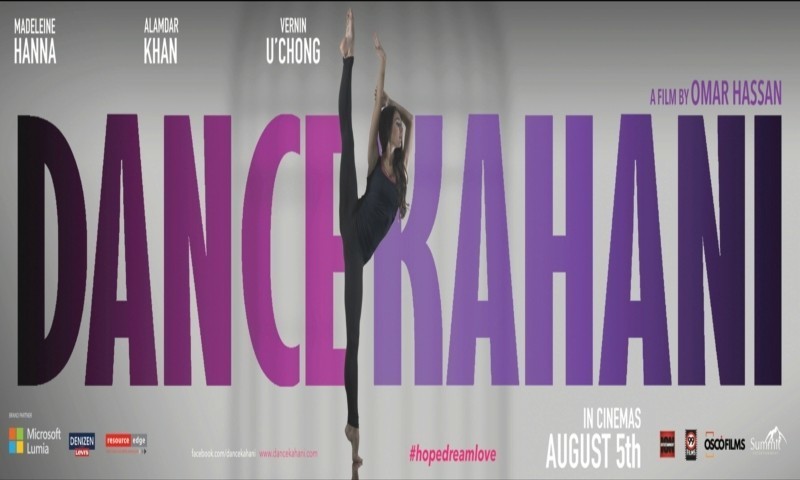 The guitar is the saving grace and Alamdar's vocals are a disappointment.

When it comes to films in this part of the world, we love our music and dance sequences. With the release of Dance Kahani, a film about street dance, the music is definitely one thing the audience is looking forward to. The first single that was released, Thoughts of You, is entirely in English; it was sung by Alamdar Khan who will also be seen as Shobby in the movie. It has beautiful lyrics which depict the feelings of love. However, the second track Zindagi (which is in Urdu) failed to have the same impact. We feel the vocals on this track are rather weak.
READ: Dance and drama enshrouds the theatrical trailer of Dance Kahani
Alamdar usually sings in English and this is the first time he has sung in Urdu – and the level of discomfort in the latter language shows quite clearly.
The whole idea behind Zindagi was that it was meant to be a love song. So does it succeed in at least doing that? Initially, we feel it does because as soon as the song begins, you feel mesmerised by the sound of the strong electric guitar – it had us moving our heads and we were quite sure this song would be played over and over. However, it's when Alamdar starts singing – that's when you begin to gradually lose interest. The music overpowers his voice and at times, it seemed his vocals lacked that enticing appeal which all love songs boast about. The guitar is definitely the song's saving grace.
Zindagi is out on Soundcloud and you can even download it on Taazi. Do have a listen and share your views with us.
READ: Dance Kahani's 'Thoughts of You' is super romantic
Dance Kahani will be the first film which explores the underground dance culture and free running on the streets of Karachi. Directed and written by Omar Hassan, it is set for release on August 5th.