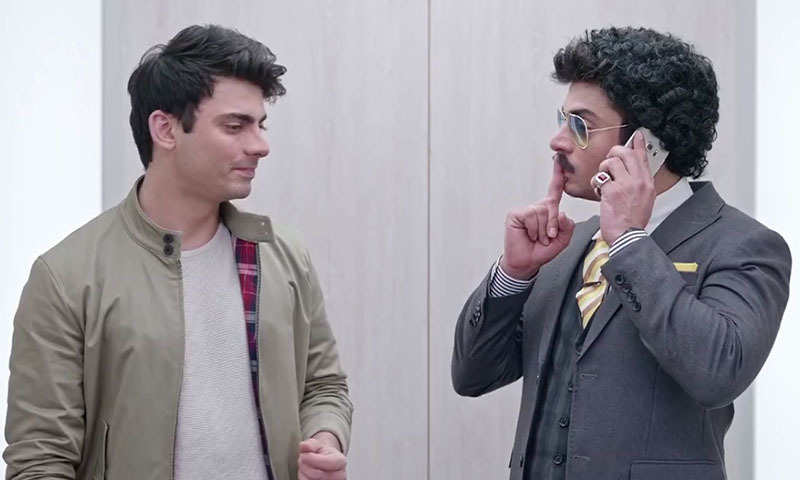 "Fawad Khan se zyada scene tou Oochi ki moonch ka hai," claims Mr. Oochi before this happens...

Of course Oochi and his mustache are the clear winners in Oye Hoye's TVC. There is no comparison between the humble, down to earth Fawad Khan and Oochi who proudly says, "bhai ne lift mein bhi Fawad Khan ko lift nahi karayi." Well, not really, Oochi ended up in pretty 'oye' situation.
The latest TVC by Oye Hoye is as attention grabbing as it gets, primarily because Fawad Khan manages to play Oochi's character to perfection. If there was a slightly less popular actor in place of Khan, then would we be as excited? I don't think so. Now that it is established that Khan does lend a lot of brand leverage to the new entrant, let's discuss what else the marketing team of Oye Hoye has done right.
The 'pant' factor...
Always works! The trick may be old and done to death, but it always ensues laughter. And Ahsan Rahim didn't drop the bomb out of the blue, he told us a story of how Oochi was thinking so highly of himself but then had to face an 'Oye moment'. In short, Rahim made sure the advertisement made sense and doesn't start a trend for pointless humour.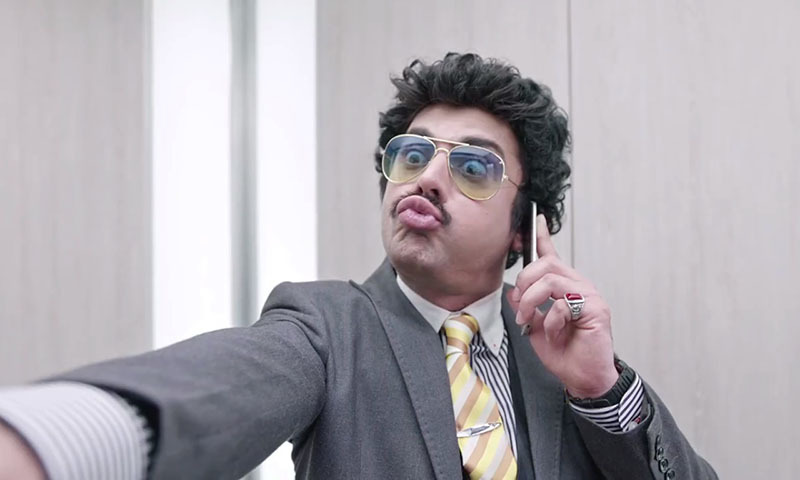 But does it really make sense?
While the TVC itself tells a beautiful story of how a guy embarrassed himself just because he wanted to prove himself all high and mighty than Fawad Khan, it doesn't actually promote Oye Hoye chips. And the constant oye-hoying of Oochi's family members is actually pretty annoying.
Read: Oochi talks about his holiday ventures in the latest 'Oye Hoye' ad!
Yes, the ad does tell us that the taste is great, but are they telling us that a packet of chips will make you forget your most embarrassing moment?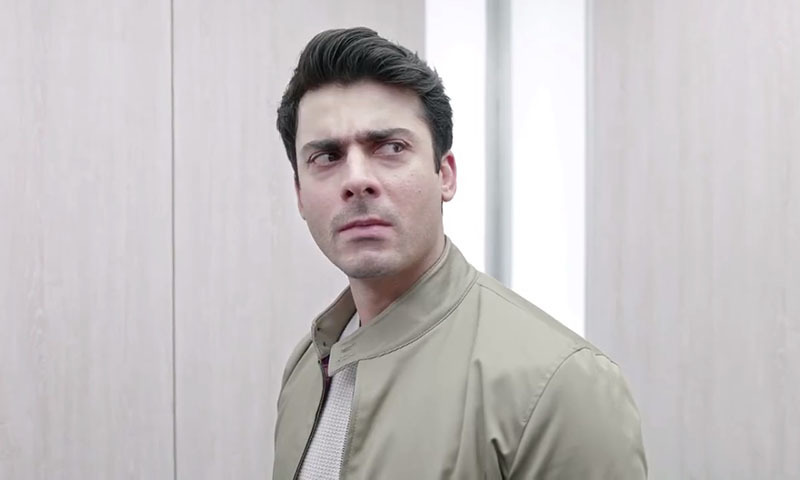 Life mein Oye, chips mein sirf Oye Hoye
This statement suggests that while life is full of Oye (read embarrassing) moments, one should refrain from making blunders when buying chips and stick to Oye Hoye chips. We might be interpreting too much meaning from a simple phrase, but let's hope the makers were actually thinking this deep.
Read: Fawad Khan in a new avatar as 'Oochi'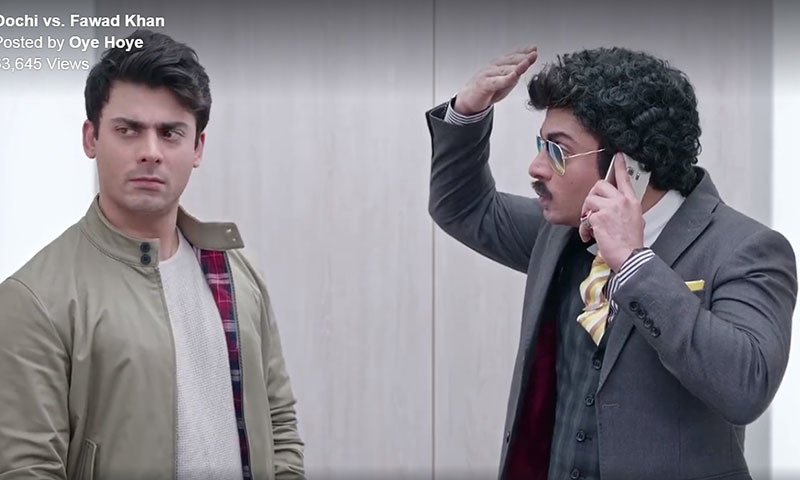 Does the ad impact buying behaviour?
In our opinion, yes it does. We've seen people buying Oye Hoye instead of other local brands in our surroundings and that's because the new entrant has created the right kind of buzz with the help of Fawad Khan and humorous ads. But now it's up to the product to maintain the hype and the market share.
The real winner, however, in this entire ad campaign is not the brand but Fawad Khan, who once again proves that he's one fine actor. Who would've thought the ever-charming Khan could play the super annoying Oochi (with an equally annoying nasal voice) so convincingly.