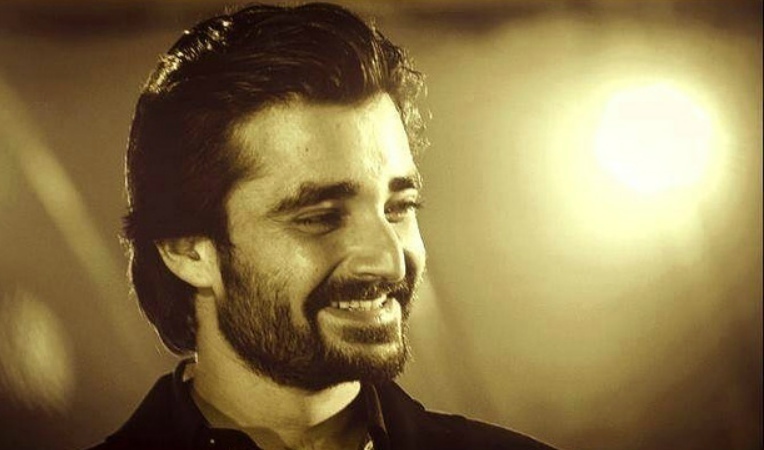 "I just think for an organization which claims to bear the flag of freedom of expression, this is sheer hypocrisy"-Hamza

If there is one Pakistani celebrity who is always vocal about his views on society and human rights, it's Hamza Ali Abbasi. Whether it was his views on the Ahmadiyya community in his Ramazan transmission for Aaj TV or his views on liberalism, he has always been a surprise to watch out for. However, this time around it's Facebook's continuous abrogation on Abbasi's comments that have made us confused as the website once again deactivated his account after he uploaded a status speaking up for the Kashmiri people under stringent Indian occupation.
Undoubtedly, a luminary who besides appearing on television and movies is also a very active user of social website Facebook, has had his fair share of controversies thanks to his stern outlook of things unlike other celebs who give diplomatic answers to avoid landing in hot water. But, it's the policies of the famous social media website that make us wonder if it truly is a bastion of freedom of speech?
While this is not the first time Facebook management decided to take down a post by Abbasi –the last being after the Charlie Hebdo attack in Paris, the website had issued an apology for their 'accidental mistake'. However, making a mistake once is quite comprehensible but how do you explain it the second time around?
READ: Hamza Ali Abbasi responds to backlash he faced for comment on Ahmadis
Abbasi had posted his opinion on Burhan Wani Shaheed and on 'whether the issue of Kashmir would become another Palestine for the world', which caused Facebook to remove the post and once again deactivate his account for not following Facebook community standards.
While talking to HIP about the action taken by the social media website, Abbasi seemed irked at the sheer absurdity of such a decision.
"I just think for an organisation which claims to bear the flag of freedom of expression, this is sheer hypocrisy. I will keep raising my voice for our Kashmiri brothers and sisters, that is If i get access to my account again!"
READ: Are Hamza Ali Abbasi and Mahira Khan 'lightly beating' up a project?
On whether the actor seeks to contact Mark Zuckerberg himself , the actor said,
"I will keep raising kashmir issue rather than waste my time on trying to talk to Zuckerberg. They made this platform, they can have policies of their choice. And as long as i have access to their platform, I too will keep using it to raise issues like Kashmir"
While It is good to see Abbasi not get disheartened by a policy seemingly targeting the actor, the question still remains whether Facebook will issue another apology or this time stay firm on keeping his account deactivated for good? Time will tell.