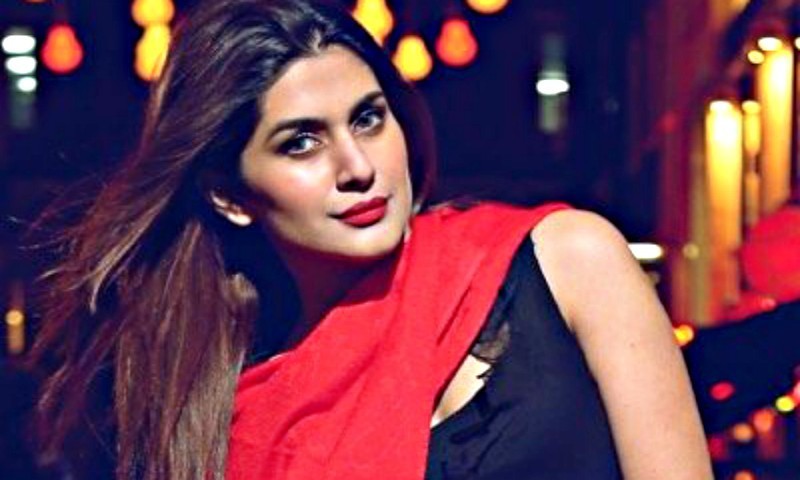 The actress will play the female lead opposite Danish Taimoor.

When it comes to making an onscreen debut in a supporting role, not many actors are able to leave a mark – most are forgotten. Kubra Khan, on the other hand, has been one such exception. She made her debut with Na Maloom Afraad, and let us say that she definitely made her presence known.
Whether it was her onscreen persona or slightly British accent, she was able to shine. And now, she is back and this time, as the lead actor in Wujood; the movie depicts a love triangle and she will be seen alongside Danish Taimoor.
Also Read: Exclusive: Danish Taimoor signs Javed Sheikh's film Wujood
The actress has returned to the world of cinema after nearly three years, so HIP decided to get in touch with her and find out more about her character. Labeling her character to be unconventional and self-governing, Kubra revealed that the role wouldn't be much different from the character she played in Na Maloom Afraad – a humble and righteous working woman based in the eventful city of Karachi.
"My character in Wujood is somewhat similar to what I had portrayed in Na Maloom Afraad. It's of a young Pakistani girl who is very outspoken, independent and doesn't rely on anybody to fulfill her dreams," Kubra revealed. "For now, I have just signed the film with the initial details; I will get to know more about the team and the script once I'm in Pakistan."
Also Read: Kubra Khan's debut drama 'Daasi' is all about Pakhtun culture
Kubra, who claimed to have shared great camaraderie with her Na Maloom Afraad co-stars, will be working yet again with Javed Sheikh as he returns to the director's chair with Wujood.
"It was an absolute delight having worked with Javed Sheikh in front of the camera in Na Maloom Afraad. And now having him on board as the director, I am even more excited and actually looking forward to being directed by him," she said.
Also Read: Frieha Altaf is all set for her big screen debut(s)
While Danish and Kubra will be taking the leads, another female protagonist has yet to be finalised. For now, apart from these two heartthrobs, the director himself, Javed Sheikh will be seen in a prominent role, whereas PR maven, Frieha Altaf will also be seen in a cameo appearance!
The shooting will begin later this year and apart from local spots, the team will also fly to Turkey to shoot some scenes! Slated for a theatrical release sometime next year, here's hoping that Javed Sheikh will do justice to the film as he will be seen wearing the director's hat after almost eight whole years.