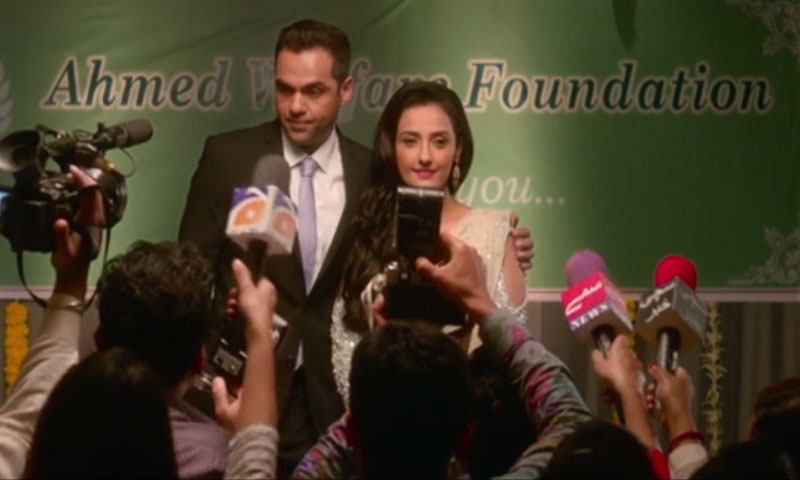 Momal Sheikh plays Abhay Deol's snooty fiance to perfection in her debut Bollywood film.

The makers of Tanu Weds Manu present Happy Bhaag Jayegi and the latter looks as hilarious and quirky as the former. Producers Aanand L. Rai and Krishika Lulla seem to be huge fans of women empowerment because Happy's - the female lead in Happy Baag Jayegi - devil may care attitude is similar to Tanu. But we're not complaining. In fact, we love the trailer and will be the first ones to go watch the film on August 19.
Read: Momal Sheikh's Bolly debut Happy Bhaag Jayegi to release this August
Watch the trailer here and don't forget to appreciate our very own Momal Sheikh's screen presence. Apart from Sheikh, the film stars Abhay Deol, Diana Penty, Jimmy Shergil, Ali Fazal and her real-life father and seasoned actor, Javed Sheikh.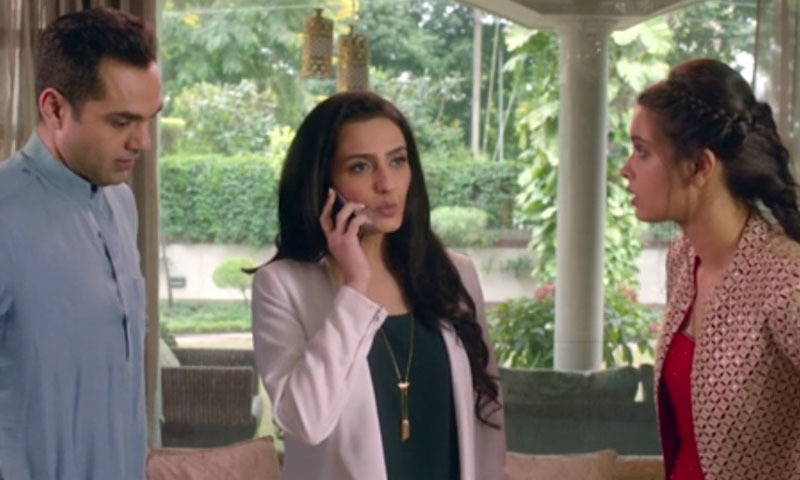 Directed and written by Mudassar Aziz, Happy Bhaag Jayegi is a cross border love story of Happy (Diana Penty) and Bilal Ahmed (Abhay Deol). She elopes from her marriage with Bagga - played by Jimmy Shergil - (poor guys is left alone at the altar yet again) for Guddu (at least that's what the trailer suggests), but ends up at Bilal Ahmed's doorstep and that too in Pakistan. Please note that the dreaded window, from which she jumped, was located somewhere in India. Anyway, story moves on and Bilal's fiance (Momal Sheikh) finds about Happy and tracks down Bagga (Jimmy Shergil) who's hilarious English will leave you in fits. The comic trail of errors continues till Bilal finally falls in love with Happy's outlook of life.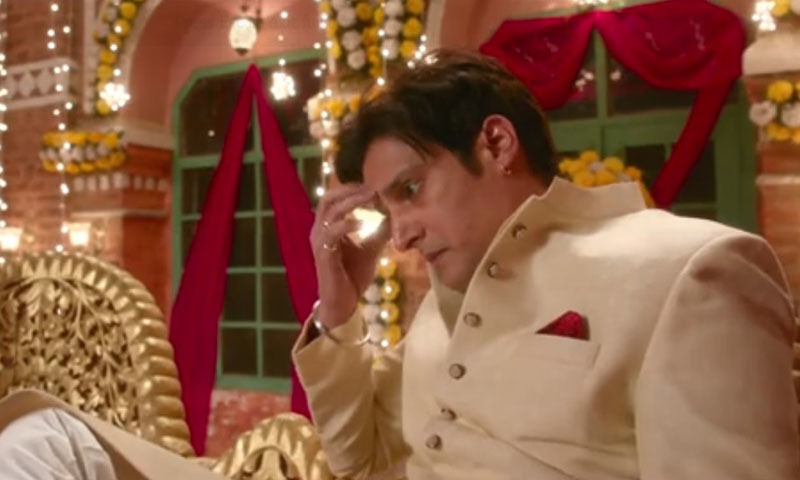 Read: It's wrap up time for Momal Sheikh's 'Happy Bhaag Jayegi'
Jimmy Shergill AKA Bagga is the highlight of the trailer. From his 'non-stop English', dance on Yara o Yara to his dialogue, "Itne saal politics mein guzaar diye per kabhi ye nahi socha tha kay meri shaadi rukwanay mein parosi mulk ka haath hoga,"; everything he says or does is downright hilarious.
Most importantly, Happy Bhaag Jayegi is our very own Momal Sheikh's big Bollywood debut and after watching the ttailer, we can safely assume that it is is indeed 'big'. We do have a few reservations though:
Is it that easy and simple to cross the border between India and Pakistan?
It is not absolutely essential for our mum's to wear dupatta on their head and our men to wear shalwar kameez at home. They like their barmudas too you know.
Do Pakistanis really call Mahatama Ghaandi, Ghaandhi Jee? Just asking, do we?