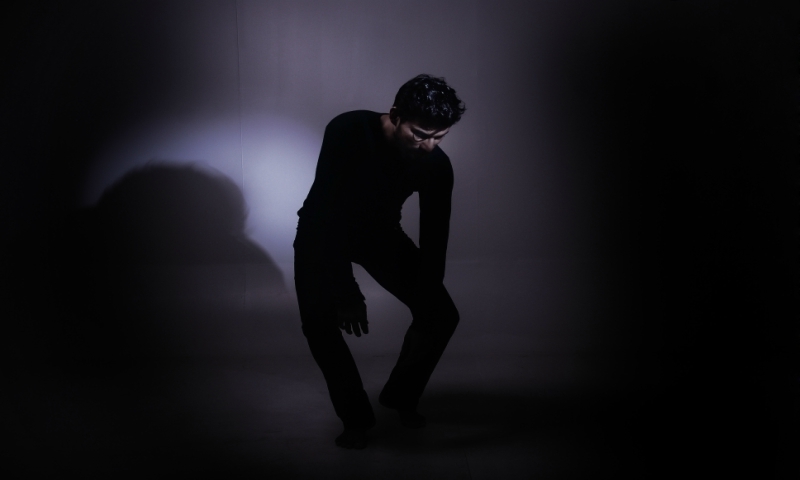 HIP talks to the actor about his expectations from Conversations, his views on co-directing, and breaking norms.
In the world of thespians and those who love to see the drama unfold on the proscenium arch, perfection is everything. An act par excellence is after all what we all desire in any medium of entertainment. However, not many can provide the level of flawlessness as much as Sunil Shanker does. Claimed by many to be one of the best theatre directors the country has to offer, he is co-directing the upcoming dance-drama Conversations 2016 alongside dancer extraordinaire, Joshinder Chaggar.
The play, which is a comment on Karachi and its many faces showcased through dance-drama, is already creating a buzz throughout the metropolis. HIP recently got in touch with Shanker to talk about his expectations from the show, his views on co-directing, and how he hopes to break norms.
"Conversations is a mix of my perspective, being a Karachiite, and Josh's perspective, of being an outsider. This is my city, I've lived here all my life and I love my city. I feel connected to the soul of Karachi. However, it was fascinating seeing Karachi through Josh's eyes. Her sensibility of the city is very different from mine. So, Conversations is a personal mix of both our worlds," the dynamic actor told HIP.
READ: Conversations 2016 is an ode to Karachi
Talking about the difference he sees between this play and many others who work on themes revering patriotism, Shanker added,
"Usually when we hear the words 'freedom' and 'patriotism', we see a lot of exaggeration of elements. But what we are trying to show through this production is the simple reality, and the magic in the everyday things that surrounds us."
While it is a co-direction that could truly be called the best of both worlds, when two strong personalities meet, often there's a spark. Conversations, is no different.
"Well, though Josh and I are co-directing it together, we both own the production equally, and fight with each other endlessly about our different creative visions. And I love that. I love that we can be so open to speak our minds. It comes from a deep respect for each other's work and opinion," Shanker said.
Thus, case in point, Shanker expects the show to be successful thanks to the creative opinions both the directors put in the production.
"I expect the show to be a huge success because of the honesty that we are bringing to the stage. I feel it's a creative awakening for theatregoers, in terms of treatment and originality. Especially since there is hardly any dialogue, it's pure movement, almost like a collection of beautiful images, and that itself is a big change in the theatre scene in this city," he explained.
The actor/director who will soon be debuting in the feature film Rahm this year, alongside Sanam Saeed, with another film project in the works, expects to not only break the norms usually seen redundantly done in theatre but also touch hearts with his work.
"I don't know what magic I will bring to the stage, but definitely it's going to touch people's hearts. That's a promise. Theatre is a very spiritual world, where it really brings people together, and simultaneously stimulates your inner being. My motto is to break the norms that you need a lot of resources to do the things you desire. I feel one should just keep doing work, and create your own path. I really feel that every play that I've acted in or directed, has transformed me."
READ: Of Conversations and Theatre: HIP talks to Almas Fidai
Set to commence from July 28th till August 14th, 2016, Conversations 2016 will be staged at FTC Auditorium, Karachi.