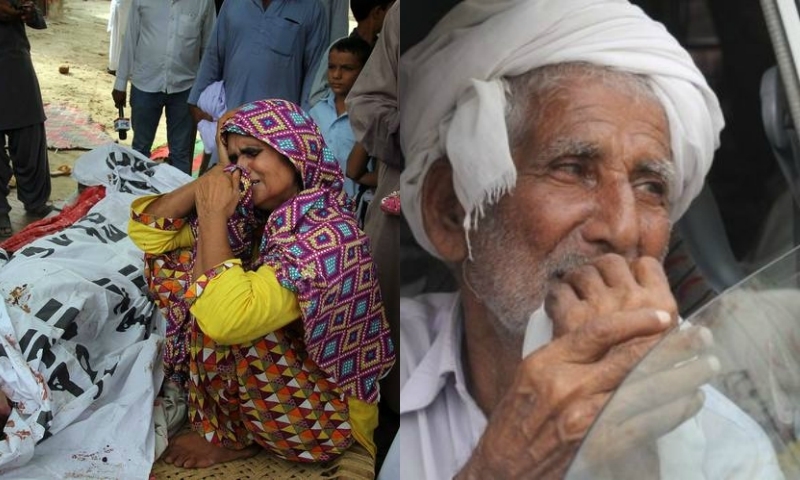 Qandeel's father Azeem and mother Anwar Bibi said the name of Aslam Shaheen was included in the FIR by them mistakenly.
Qandeel Baloch's murder has led to the government finally passing the much-delayed legislation on "honour killings" in the country. According to Maryam Nawaz, the bill will go before a parliamentary committee as early as Thursday. But that's not all – there's lots happening when it comes to the investigation.
Apart from Wasim (Qandeel's brother who committed the heinous crime), her elder brother Aslam Shaheen's name was also lodged in the FIR by the parents. However, whilst speaking to Dawn, her father Mohammad Azeem and mother Anwar Bibi said the name Aslam Shaheen was accidently included in the FIR and they would like to request the court to exclude his name from the case. Wow, now that is an interesting development!
The parents, however, definitely want Wasim punished for his acts and will not drop the case against him at any cost.
In other news, the Multan city police officer who was overlooking the murder case has been suspended for showing negligence by CPO Akram, and the task of investigation has now been handed over to Attiya Jaffari. The new investigation officer has issued notices to a few people including Mufti Abdul Qavi and the model's ex-husband Aashiq Hussain who even demanded money from Qandeel.
CPO Akram said the investigation team is preparing the case in a way that its trial is concluded within three months.
READ: Qandeel Baloch: "It is my right to lead my life the way I want to."