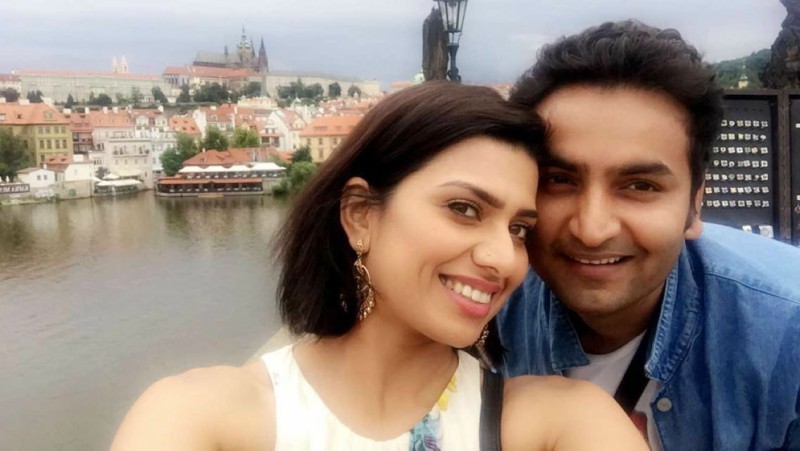 "Prague looks like an out of the world romantic kind of a film set in which you are just walking around." - Fia Khan

Fia Khan seems to be super talented – she's a model, actor, host and recently, she also donned the hat of a director and choreographer for Pakistan Fashion Extravaganza held in Berlin. She lived in Germany before moving to Pakistan, and in just a short amount of time, the beauty has done rather well for herself. She is also a doting mother who knows how to balance time between her work and children. To give her a refreshing break from her hectic schedule, her husband Qasim decided to whisk her off to Prague – here, she tells us all about her magical trip!
READ: Atiqa Odho, Saba Qamar, and Fia Khan gearing up for "Besharam"
HIP: Where did you choose to go and why?
Fia Khan: We chose to go to Prague because we always wanted to see it as both me and my hubby are very filmi; after watching Rockstar, we just knew we had to make a trip.
HIP: Who do you like to travel with?
FK: I enjoy traveling with my father and husband.
READ: HIP for Each Other: Fia Khan and Qasim Ali Mureed
HIP: Five things you packed for the trip?
FK: Selfie stick, jeans, a dress, joggers & a rain jacket.
HIP: What is the best shopping spot there?
FK: There is no shopping! Prague is just sightseeing and eating lots of delicious food.
HIP: Items you purchased during your visit?
FK: We did not buy many things, just some souvenirs.
HIP: Tell us about sights which no one should miss out on?
FK: The Charles Bridge and the old town.
HIP: What can you do there to relax?
FK: For us, relaxing was getting some serious Thai massages and let me tell you, they were worth it.
HIP: Tell us about your overall experience?
FK: We loved it. Prague looks like a film city or an out of the world kind of a film set in which you are just walking around. Everyone must visit it at least once in their lifetime. We are already planning our next trip but this time it will probably be work-related.
HIP: Most memorable moment?
FK: When my husband went on his knees again and said he loved me more than anything else in the world.
HIP: Finally, any tips for those planning to visit the country?
FK: Yes, don't forget your selfie stick or umbrella as it can start raining at any time.
---
And there you have it guys, a glimpse into the romantic holiday of Fia and her husband.