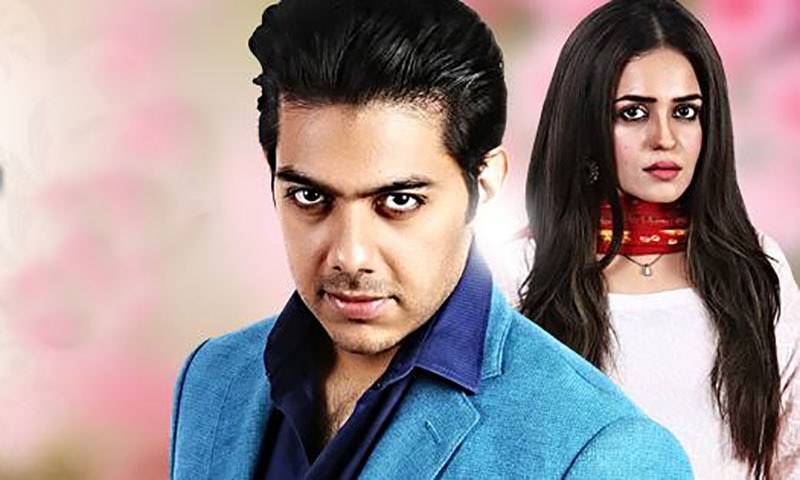 Sumbul Iqbal looks beautiful as Tooba, but it is Gohar Mumtaz as Adil who's giving us the goose bumps

After seeing the promos of Ghayal, which looked quite intense, we knew right there and then that this was a play we couldn't afford to miss for two reasons:
1) The story promises something different
2) Gohar Mumtaz essays the role of a psychopath which we have never seen him do before.
After seeing the first episode, we can safely say that the promos only provide a glimpse into this truly interesting show. Usually the first few episodes of any drama serial are slow paced allowing the audience to warm up to the characters and the story, and same can be said for Ghayal.
What went on in the first episode?
The first episode of Ghayal, directed by Furqan T.Siddiqui and produced by I Dream Entertainment, was nice to watch as it started on a very colorful note with the wedding preparations in full swing and a very happy go lucky Tooba (Sumbul Iqbal) making sure all goes well for her sister who is about to marry their Phuppo's son, Faiz (Tipu Shareef).
The families couldn't be happier. Even though Tooba's father, Mirza Ubaid (Abid Ali) is not that well off compared to his sister, he still tries to ensure that his daughter has a good wedding. We like how the writer, Shagufta Bhatti, has shown Ubaid to be a father who is quite happy with having three daughters and doesn't miss having a son even when his over smart sister implies that if he had a son the burden of the wedding could have been shared.
Where does Adil fit in to all this? Well, he is their family friend Waqar's (Talat Hussain's) son who is a permanent fixture in Tooba's household as they all grew up together, and him and Tooba are in fact very good friends.
Read: ARY Digital launches new collection of dramas this season
With Tooba's sister about to marry Faiz, her Phuppo decides to conveniently fix Tooba's engagement with her other son Moiz (Asad Siddiqui) too so both sisters can be in the same house. Everything seems to be going smooth, but as is the case with any drama serial, story takes an exciting turn as Adil's mother finds Tooba's pictures pasted in his cupboard. This activity not only shocked his mother, but also us, because in the digital age why did he feel the need to paste hard copies of her pictures and that too in a place which is all too accessible? He could've simply saved her pictures on his phone, if being a stalker was the only option.
Nevertheless, Adil's parents are excited instead of being worried by his stalkerish act and take a proposal for Tooba but as soon as they enter the house, they find out that she is already engaged to Moiz whom she loves too!
Gohar Mumtaz keeps it subtle
It was interesting to see that Adil (Gohar Mumtaz) is in fact a very normal, decent guy, who is well educated and belongs to a well to do family. We will gradually know what happened that caused such a drastic change in his personality. The wait is what makes things interesting and keeps the audience hooked.
With his heart broken into a million pieces, will Adil step up and stop the engagement from taking place? Or he will just grab Tooba and disappear in thin air as suggested by the promos?
Sumbul Iqbal looked beautiful as the innocent Tooba, but it was Gohar Mumtaz as Adil who gave us the goose bumps because his facial expressions hinted that this guy is not as sweet as he looks right now. When Tooba was talking to Moiz in the kitchen, Adil's jealousy was quite visible on his face and even his voice was strange. One thing is for sure, that if Gohar continues to give a strong performance like this throughout the drama serial then Ghayal can definitely be the play which marks his entrance as a serious actor in the industry.
What will happen next in Tooba's life? Tune in to ARY on Thursday at 8 pm to find out.