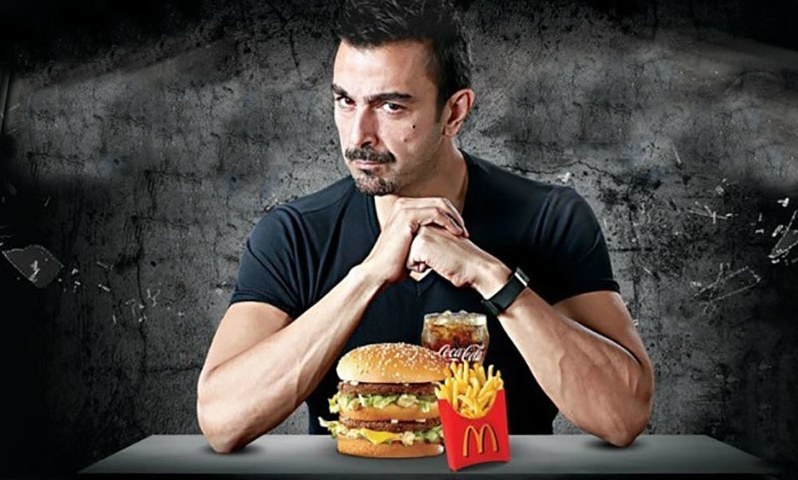 The concept is brilliant and direction from Shaan is top notch but then again we expect nothing less from the star

Shaan just keeps getting younger by the day and his acting/directing prowess just keeps getting better and better too. Is there anything this man cannot do? With a career spanning over almost two decades, the fine actor keeps revamping himself and that is the secret to his success – that is what keeps the fan base going and well, growing exponentially.
He directed ads for Mobilink and Minute Maid in the past, and his most recent directorial venture, in collaboration with Manhattan Communications, is now for McDonald's where he is seen not only wearing the director's hat but also the actor's. And this time, he has switched it up and turned into a comedian!
Whether you're a child or an elderly, everyone loves McDonald's. So when we watched Shaan's latest stint in the fast food chain's ad, we understood his sentiments immediately – how possessive he is about his meal being delivered to the wrong person!
Read: Shaan's upcoming TVC is full of thrilling moments
Shot in Karachi, the ad makes you laugh out loud. After beating up his colleague for stealing his meal, Shaan unzips his jacket, takes the McDonald's meal and says:
"Mcdonalds khana hai to apna mangwa lay"
He also shares the delivery number with him as well as his own mobile number so he really does order his own food and not take Shaan's again – simply hilarious!
The concept is simply brilliant and direction is top notch; that was expected because Shaan has been in the business for so long and knows exactly what he is doing. When the ad begins, you do wonder for a second what all the action has to do with the fast food chain but after a few seconds, you understand exactly what it's about. The most commendable part is that despite starring an iconic identity in the ad, the focus is never taken away from the product itself; this is something we rarely see in our local advertising.
Read: Arth 2: From Humayun Saeed to Mohib Mirza
Apart from this ad, Shaan is also busy directing his movie emphasized textArth 2emphasized text which stars Mohib Mirza, Humaima Malik and Uzma Hassan in the lead and is expected to release sometime next year.