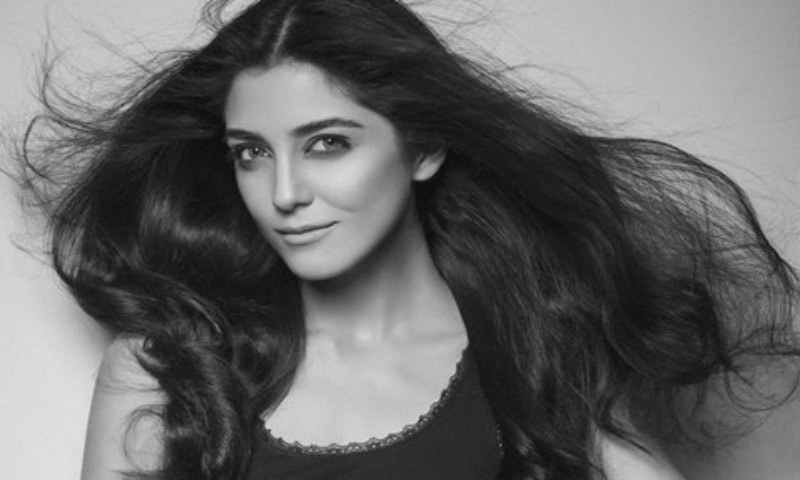 The actress awaits Mahira Khan's performance and Fawad Khan's segment.

After bagging two Hum Awards for her performance in Diyar-e-Dil, Maya Ali has been enjoying the life of a starlet-turned-superstar. While she was reportedly offered Akshay Kumar's next, Ikka as the female protagonist, her ongoing serial Mann Mayal just broke Humsafar's TRP record. And now with the Lux Style Awards just around the corner, Maya has another 'Best Actress' nomination under her belt. Clearly this young beauty is on a roll!
To know what she is looking forward the most this LSA's, HIP had a conversation with one of our favourite television divas. Read on to find out what makes this ceremony the most anticipated event of the year for Maya Ali.
Ahmad Ali Butt and his magic on stage
Also Read: And the nominees for Lux Style Awards 2016 are...
"Ahmad Ali Butt is probably the opposite to what one may call depression. I loved his act at the Hum Awards this year, he's undoubtedly the funny man of our industry. He's so spontaneous and incredibly hilarious, I'm sure he'll easily manage to tickle our funny bones yet again with the LSA's," Maya told HIP.
The Mahira Khan factor!
Also Read: "I would've been married by now, if I wasn't an actress," says Maya Ali
"I have always been a Mahira Khan fan. I have religiously followed all her serials and watched all her films. But, I've never seen her perform live, and that is something I'm really, really looking forward to! I can't wait to see her dance to her tracks; Balay Balay and the Ho Mann Jahaan OST," the Mann Mayal famed actress remarked.
Maya joins the Fawad Khan fan club too (if she wasn't in it already)
Also Read: Maya Ali or Sadia Khan: Who will be Akshay Kumar's leading lady?
"I love Fawad Khan. He's an exceptional actor, awfully good looking, he's charming, making Pakistan proud at international forums, and what's there not to like about him (chuckles). So I'm really looking forward to seeing him host the segment that he will," she said excitingly.
Diyar-e-Dil and sky-high hopes
"Lastly, I hope Diyar-e-Dil is able to win all the categories it's nominated in. It was Mashallah a clean sweep for us at the Hum Awards and I hope I get to hear all our names announced as the winners this year as well," she said.
"Having been nominated with the likes of Mahira Khan and Sajal Aly, I'm sure it'll be a tough choice, but I'm keeping my fingers crossed," the actress added.
Also Read: It was celebrity galore at the Indian High Commission's Iftar event
"I clearly remember that when I was shooting for Aik Nayee Cinderella, Humsafar was already a hit and Mahira was everywhere. She had generated quite a stir and that has been consistent, so for me to be able to share a nomination with somebody like her is an honour in itself. I never even imagined that in my wildest of dreams," the actress explained further.
---
Maya has also been anticipating to see the rest of the performances and segments, however, she expects to see Atif Aslam there as well: "I also hope to see Atif perform, I absolutely loved his energy at the Hum Awards," Ali stated.
For now, Maya is looking into a female-centric commercial Pakistani film, while also negotiating with the makers of Ikka for a bold song that is somewhere along the lines of Jumme Ki Raat in Salman Khan's Kick.