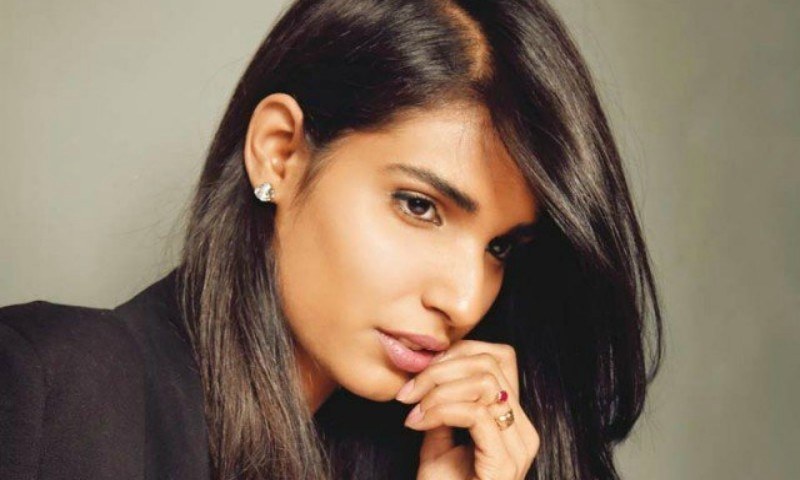 The film is a relatable rom-com that seems to focus more on characters than the actual plot.

HIP recently broke the news regarding supermodel-turned-actress Amna Ilyas's next cinematic venture, Ready Steady No and now, the release date has also been revealed by the makers – November 18th this year! Directed and written by Lahore-based debutante Hisham bin Munawar and produced under the band of OCD Films, the film's shooting is complete but only two songs are left. We don't know about you guys, but we simply cannot wait!
The music of the film has been composed by renowned flute player Baqir Abbas and his brother Hasan Badsham. In the past, the duo has been the driving force behind some of Ali Zafar's most memorable tracks and the oh-so-amazing soundtrack of Humaima Malick, Mahirah Khan, Atif Aslam and Iman Ali starrer Bol. The film consists of three tracks in total, out of which, only one will be a dance number (talk about breaking all 'commercial cinema' norms in Pakistan!)
Also Read: Amna Ilyas to be seen in three cinematic ventures this year
To find out about the film, HIP got in touch with Hisham (director) who gave us the inside scoop!
"We have very high expectations from the film since it's completely different from the usual run-of-the-mill comedies that we have seen so far. The genre is 'farce'; it's all about exaggerating the usual relatable aspects of our life. Our main focus has been on developing characters that actually exist in our society, but at the same time, give all of it a comical, situational and that movie feel," the director shared.
Also Read: Amna Ilyas to star in 'Dekh Magar Pyar Se'
When asked to comment on the film's plot, Hisham chose to keep that a secret but did reveal some insider news!
"When you set out to do anything at all in Pakistan, you always end up facing hurdles and trouble. Ready Steady No narrates the journey of two people who run away to get married but eventually end up facing a lot of hassle. It's about how our society is and how at other times, there are your own mistakes as well. Combine all of that in a comical rollercoaster ride, and you have a situational satire film called Ready Steady No."
Also Read: Bebo offered lead role in Shoaib Mansoor's next?
Even though this will be Hisham's first attempt as a director and writer on the big screen, he has also been associated with Bol's production team in the past. Speaking of his experience of collaborating with director extraordinaire Shoaib Mansoor aka the 'Showman' of our fraternity, the aspiring film-maker said:
"I had worked with Shoaib Mansoor Sahab on Bol and I am very inspired by him. I'm sure he will never make a film like Ready Steady No, but he has been my mentor and I've learned a lot from him. With Khuda Kay Liye, he gave hope to film-makers like myself; and to be able to make an actual 'movie' in Pakistan. So I happen to owe everything to him."
Apart from the Zinda Bhaag actress Amna Ilyas, the film also stars debutant, Faisal Saif taking the male lead. Veteran actors Ismail Tara, Salman Shahid and Nargis Rasheed will be seen in supporting roles, whereas Ashraf Khan, Nayyer Ejaz, Saleem Albela amongst others will be seen in cameos. The film that is currently in its post-production stage will see its first theatrical trailer release later this summer.