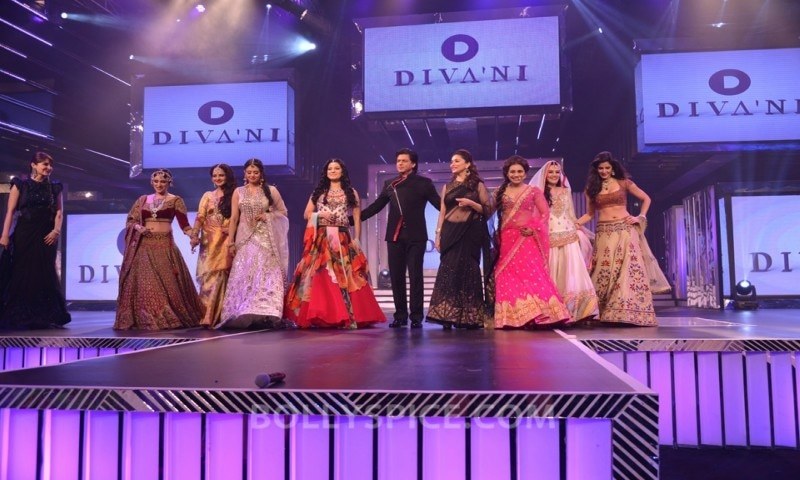 Wishes are pouring in from a number of our favorite celebs who are showing some love.

Right from its inception, Bollywood has been creating wonders and has managed to enthrall people all over the world. It has made a remarkable image in the world of movies with its larger than life cinematic ventures and numerous celebrities who have stolen the hearts of billions. Have you ever thought about those people who are the sole owners of such a huge industry and those can take credit for making 'Bollywood' massive? Apart from some Bollywood actors who have literally taken over with their charm, there are those immensely talented directors and producers who have been the think tanks behind it. One of these Bollywood giants is Yash Raj Films under the name of Yash Chopra, who has remained a continuous name to be mentioned when it comes to counting the success Bollywood.
Read: DIVA'NI in Pakistan: Where fashion meets Bollywood
And to expand the brand further, Yash Raj introduced its designer brand in the year 2013 with Diva'Ni which offers a luxury prêt line with extensive handcrafted techniques and traditional craft. Recently, the company decided to open Diva'Ni's doors to all Bollywood lovers in Pakistan. The flagship store of Diva'Ni is going to open on 5th August, 2016 on Lahore's MM Alam Road for which we are already very excited.
But we aren't the only ones jumping with excitement – some of our favourite Bollywood celebrities are equally thrilled by the news. They have been congratulating them for opening up Diva'Ni in Pakistan all over social media!
HIP brings you different celebrity reactions and what they have to say to their fans across the border about Diva'Ni.
First up, we have Anushka Sharma who has been the face of Diva'Ni's couture collection. Let's see what she wishes to convey!
Here is the very bubbly Parineeti Chopra sending some love to the people of Pakistan and wishes to come soon and visit us.
The shining star of Bollywood Ranveer Singh gives us some heartfelt wishes too.
Hold your breath ladies, here comes Arjun Kapoor!
The man with a beautiful voice, Ayushman Khurana speaking about Diva'Ni.
Read: Meet Pakistan's Bollywood-isation: Mohenjo Daro
Yash Raj Films is known for its epic films such as Dilwaley Dulhania Le Jaenge, Band Baja Baraat, Dil Tou Pagal Hai and others. We can say that it has played a pivotal role in making King Khan who he is today and a company that has given Bollywood a number of new faces too. Let's see what charm it spreads in Pakistan with its flagship opening in Lahore.