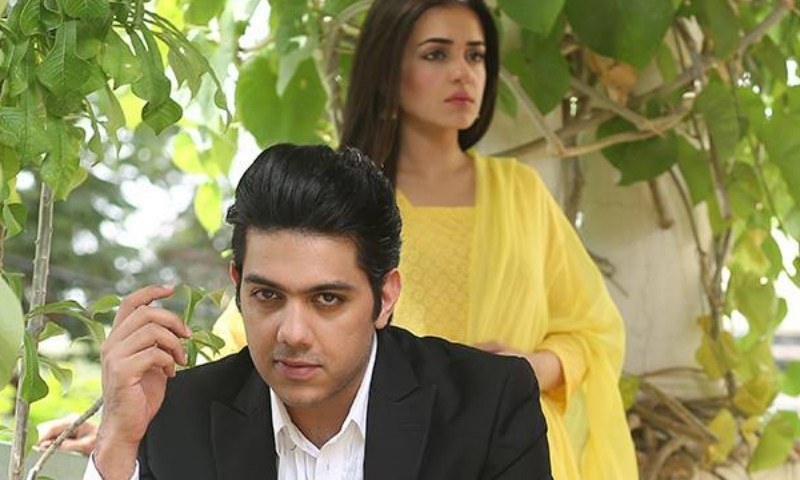 So far, Ghayal belongs to Gohar Mumtaz; his portrayal of Adil is superb and the credit for that goes to the director.

Do you enjoy suspense, thrillers that keep you at the edge of your seat, and scenes which make you gasp at regular intervals? If answer to all these questions is a yes then you should definitely watch Furqan T. Siddiqui's latest directorial venture, Ghayal.
This week's episode was far better than the previous one in terms of suspense and drama. Once you start watching Ghayal you end up watching it with a lot of interest as the story line is very different, and Gohar Mumtaz is playing the role of a psychopath, Adil, with a lot of conviction.
Read: Gohar Mumtaz looks promising in Ghayal
Speaking of the current episode, Tooba ( Sumbul Iqbal) gets engaged to her cousin Moiz (Asad Siddiqui), much to Adil's disappointment. Naturally, his parents worried sick for him, but he reassures them that he is okay and not being able to marry Tooba was not the end of the world.
But once the doors are closed, we get to see Adil in a very different light altogether. Now, we have seen broken hearts before, but this guy is clearly obsessed with Tooba and in between his fit of rage and crying it becomes clear that he won't be letting go of Tooba as easily as he told his parents. Here, we have to say that Gohar's expressions are far more communicative than his dialogues and how smoothly he switches between a perfectly normal person and an obsessive lover is interesting to see.
On the other hand, Tooba and Moiz are happy that they got engaged and with their parents deciding that they should get Nikahfied too, both are seen shopping for the big day along with Faiz ( Tipu Shareef) and Tooba's sister. Adil, naturally, isn't happy and begins to follow them and buys whatever Tooba is buying for her wedding .This odd behavior of his hints that he definitely has something up his sleeve, which he will reveal very soon.
Read: iDream Entertainment's Ghayal is story of a psychopath
One very pertinent question which comes to our mind though is that how come Adil's parents never noticed anything odd in his behavior and that too when he's an only child. Didn't he become overly upset when he couldn't get the things he wanted? Maybe, his odd behaviour lies in the fact that he always got what he wanted and because of that he is not able to grasp that he might not always get what he wants.
We are sure we will find the reason behind his psychotic behaviour as the play progresses. Things pick up pace once Adil finds out that Tooba will be married on the same day as her sister and Faiz's valima. With Moiz and his family staying at his place, he somehow manages to control his emotions after finding about the news but his mother passes him questioning looks and he again reassures her that he is fine.
Next up, the Valima is in full swing, everyone is waiting for Tooba to arrive, including a very anxious Moiz, but she never makes it to her wedding because she, along with her cousin Geeti, go missing from the beauty parlor where they had gone to get ready for the big day!
Read: ARY Digital releases new collection of dramas this season
There is panic all around and everyone tries to find the girls, including Adil. but all they find out is that Tooba and Geeti sat in a car all by themselves and nobody forced them to do so. Moiz's mother truns out to be a stereotypical phuppo and instead of comforting the harassed parents, chooses to relax and throw accusatory looks at whoever she can spot with her beedy eyes.
The episode ends on a highly dramatic note, as we see Tooba (in all her bridal glory) is tied to a chair along with Geeti!
Who has kidnapped them? Well, to find that out, you'll have to tune into ARY Digital at 8pm on Thursday.
Directed by Furqan T. Siddiqui and an I Dream production, Ghayal, belongs to Gohar Mumtaz. His portrayal of Adil is superb and the credit for that goes to Furqan, but with the story taking a turn for all things horrid, we feel Sumbul Iqbal might just outshine him.