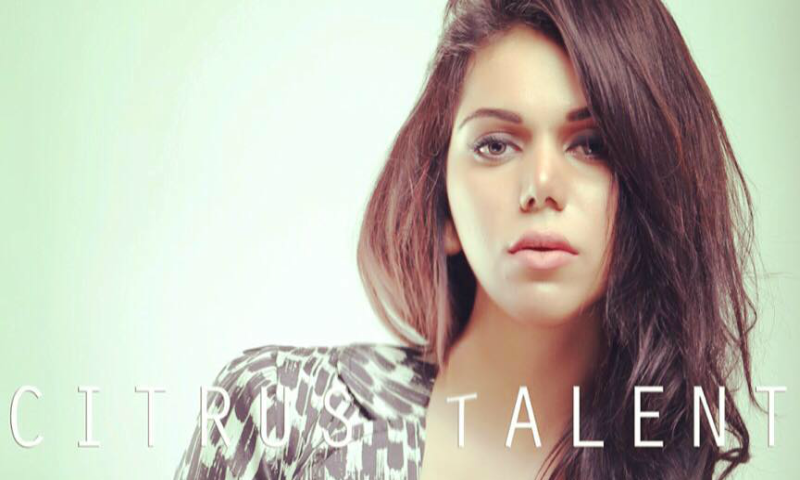 "My character Saba is very humble and positive," says the actress.

If there is one starlet, who has proved to be television's latest sensation, it's Ghana Ali. Managing to generate a plethora of fan following along with winning over her critics within no time at all; Ghana has proved her mettle as an actress with her hit ongoing serials Besharam, Saya-e-Deewar Bhi Nahi and Sangdil. However, like every other actor in today's time and age, Ali's next destination simply had to be cinema!
Talking to HIP, the actress revealed that she was roped in to play the female lead opposite Danish Taimoor in veteran director, Sangeeta's forthcoming film Tum Hi Tou Ho, but parted ways soon after due to professional and personal differences. Nonetheless, nothing to be upset about for all fans of the budding diva, as Ali has already went on floors for her debut film with none other than the highly anticipated romantic-musical, Rangreza.
Also Read: Danish Taimoor's 'Tum Hi Tou Ho' all set to release this Eid
Directed by Aamir Mohiuddin, the film narrates an unusual love triangle of Urwa Hocane (who has reportedly replaced her contemporary peer, Sana Javed in the film), Bilal Ashraf and Gohar Rasheed. And we just got to know that the actress will also be playing an integral part in the plot. Describing her character as the 'bridge' between Hocane and Ashraf, we asked the young actress a bit more about her character, Saba.
"I play the character of Saba. She's a very modern, young girl who is in love with her rockstar cousin but shies from expressing it to him or in front of anybody at all, in fact. And how that unfolds into another love saga and she becomes a bridge for that, you'll get to know once you watch the film yourself," Ali disclosed in a telephonic conversation. "Saba is very humble and positive. A generous and pure soul, who has zero ego or arrogance and I'm having a blast portraying her," she added.
Also Read: Urwa Hocane opens up about Rangreza
All praises for the team of Rangreza, Ali further added that she shares a great camaraderie with the makers and her co-actors. She shared,
"I am not here to make friends, but I've had a great experience with the team of Rangreza so far. The makers are very accommodating, professional and respectful. All my co-actors are great, especially Gohar. I think he is a powerhouse of a performer and such a lovely person to be in company of. He's playing a very interesting role in the film, I'm afraid I won't be able to reveal much but I'm sure the audience will love his acting prowess."
Also Read: First look of Sana Javed, Bilal Ashraf and Gohar Rasheed's film is smashing
And if you thought that's all, you're definitely mistaken, as Ali has also signed her second film that will allow her to further explore her abilities as an actor.
"I've signed another film that will see me in a character like never before. It's of a very independent and strong woman for which I'm also physically training very hard. As of yet, I can't speak any more about this project but I'm sure with this, I'll be able to challenge myself and I'm really looking forward to that," she stated while exclusively speaking to HIP.
To find out more about Rangreza and what all this young gun is up to, stay tuned to this space!