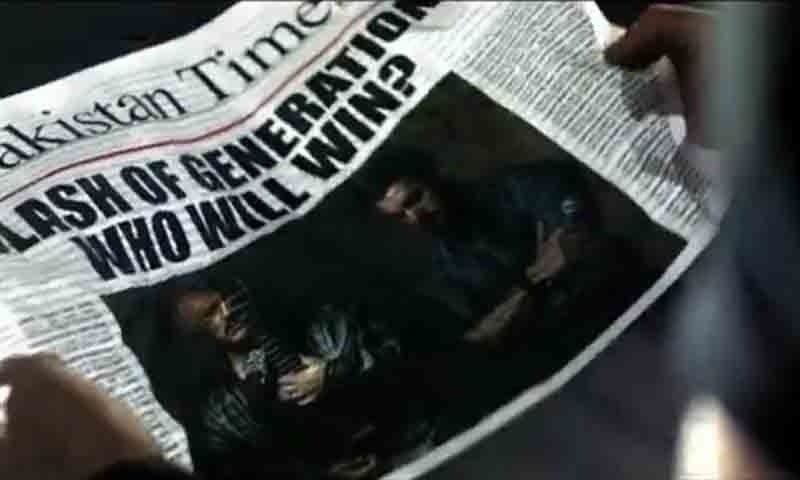 As expected, the whole 'clash of generations' was a publicity stunt by an energy drink brand.

The two pop sensations, Ali Azmat and Umair Jaswal, were recently seen exhibiting a mild version of hormonal-teenager-syndrome as they hurled silly insults at each other. Azmat took a dig at Jaswal by saying, "no one becomes a pop singer after screaming and yelling', and right on cue Jaswal (while hiding a smile) meted his advice to the veteran via Facebook, "It's time that you too step into the future and, you know, become relevant."
Read: Ali Azmat bashes new singers, Umair Jaswal responds
We, being keen observers, noticed how Jaswal could hardly contain his laughter while recording the video, and now the cat's finally out of the bag. The whole scenario was actually a publicity stunt by Red Bull!
Here's the proof.
Ali Azmat and Umair Jaswal still seem to be under the influence of the PR stunt as they bare their teeth at each other and look ready to rip each other apart. Let's hope the 'fighting spirit' does indeed help resurrect the music industry, more specifically the dearth of concerts.
Red Bull Sound Clash 2016 will be held on August 27 and according to the organizers it is going to be "the loudest night of the year".