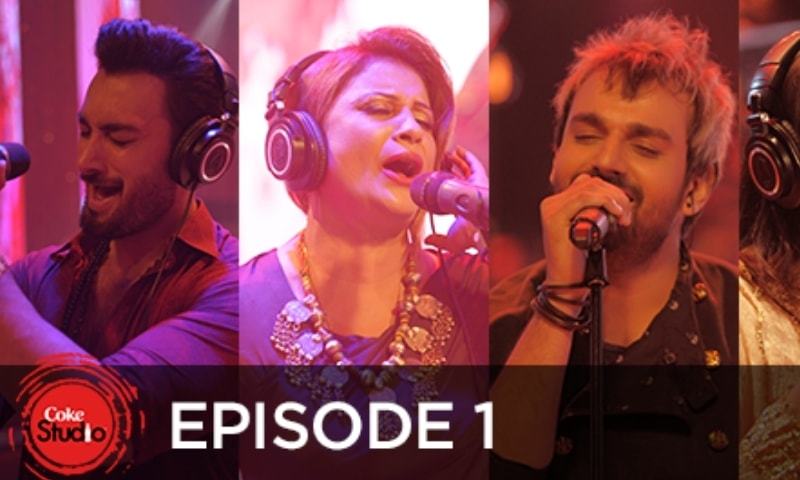 Reviewing all the glitz, glamour and soul of the show, HIP delves into episode 1 of Season 9.

Every year, if there is one show that people cannot wait for to air in all its glory, it's Coke Studio. Undoubtedly, the only platform, which integrates the crème de la crème of the entertainment industry at one place, Coke Studio, seems to only go to bigger and better things. Of course, this time around, that's surely not changing, as some of the biggest names of the industry are part of the show. Reviewing all the glitz, glamour and soul of the show, HIP delves into episode 1 of Season 9.
Aaqa- Abida Parveen and Ali Sethi
The song that serves as the epitome of what Coke Studio is all about, 'Aaqa' is that perfect mix of soul-stirring vocals and sacred lyrics, which will make you, whirl in its Sufi magic. In what can be described as a devotional piece that feels like a direct connection to the one above, the song tugs at your heartstrings with Abida Parveen and Ali Sethi's almost mystical presence. Coupled with the sound of ethnic instruments such as the Rubab, the song conveys an empathy to all those in any kind of ailment or problem in just one touching single.
Aaja Re Moray Saiyaan - Zeb Bangash ft. Noori
A song that will perhaps transfer you to the golden era of PTV and music in Pakistan, Zeb Bangash's 'Aaja Re Moray Saiyaan' is that perfect original single to listen on a blissful rainy day! With its perfectly ethnic feel and Bangash's organic vocals, the song is a keeper in our books. Written by Zehra Nigah, the song spins a narrative with revolving around love in all its forms portraying the classic romantic theme. Add all of that with Ali Hamza and Ali Noor's voice, and you've got that perfect catchy tune.
Janay Na Tu- Ali Khan
A song, that can only be described as a sweet yet a little too sticky love ballad, 'Janay Na Tu' is a confused mix of catchy lyrics and a seemingly redundant tune. Penned by Ali Khan himself, the song left a lot to be desired and perhaps, left a little bitter taste in our mouths, for an episode that was otherwise perfect. However, if you like a song, that is a hymn for love with its nostalgic tune, then you do not need to wait any further as Khan has that perfect single for you!
Sasu Mangay- Naseebo Lal and Umair Jaswal
The perfect composition that transcends the concept of just one uniform language in the song, the lyrics and the music of 'Sasu Mangay' immaculately juxtaposes Naseebo Lal's Rajasthani dialects with Umair Jaswal's Punjabi. Making one travelling from the arid deserts of Thar to the fertile lands of Punjab, the folk song is not for everyone's taste, but definitely a worthwhile single. Plus, the amazing mix of acoustics and rhythm with Lal's powerful vocal makes it an amazingly eccentric song to listen to.