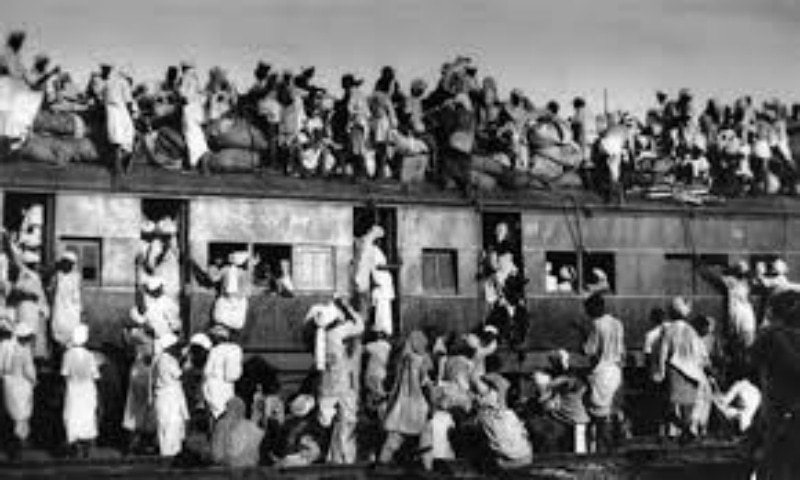 Every year on 14th and 15th August, both the nations celebrate victory but only few actually remember the sacrifices
While The partition of India in 1947 remains a reason to celebrate our independence from a horrid colonisation by the British, more often than not, we forget the sorrow and harrowing visuals it brought with it due to achieving freedom through what was the epitome of a refugee crisis of gargantuan proportions. In a bloody and vicious victory, which left many families losing their loved ones, nearly 14 million people were displaced from their homes.
Every year on 14th and 15th August, both the nations celebrate the victory but only few actually remember or learn about the sacrifices and torture that led to the two nations we have today. So to remember the miserable time, Dawn has collaborated with Hindustan Time on a joint project called 'Partition' that is an interactive project that explores stories from 1947.
READ: Azaadi Special: 10 songs that make you fall in love with Pakistan all over again
The project is divided into 4 categories; "Memory", "Comment", "Reporting" and "Photography".
Memory allows you to explore eyewitness accounts from partition told by those who lived during the time. This part is a personal experience and shows an account of the lives people lived back then. While, Comment allows you to look at the comments of historians on the importance of personal and apolitical memories.
On the other hand, Reporting shows maps of how the Delhi of today was born in the wake of India's hellish partition, whereas, Photography is a photo essay of months leading up to and after August 1947 as the name suggests.
Interestingly, It also includes rare pictures of the misery suffered by the common people and the political stances the leaders took.
This project definitely has a historical significance but other than that it has also made Pakistanis and Indians alike connect to it on a personal level due to a shared culture and a shared suffering.