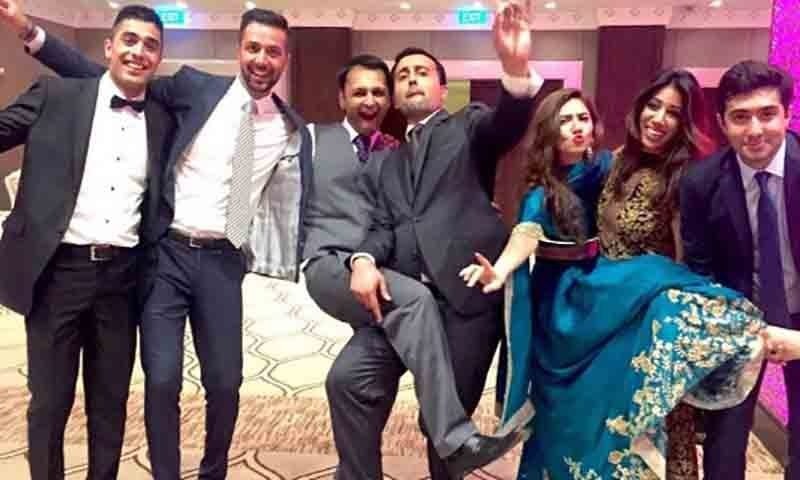 While Fawad Khan was winning yet another award in Melbourne, Mahira Khan was attending a destination wedding.
Do you often find yourself scrolling through your Instagram feed in the wee hours of night and ending up saying good bye to a happy-shiny morning? Do you have a list of celebrities in your head whom you must stalk everyday to stay updated about their life because you feel closer to them than your phuppo? Well, your stalking abilities on Instagram might cause you to be irritable and groggy during the day, but it has one big advantage - you end up educating yourself about major happenings like Mr and Mrs X getting married in Koh Samui and which celeb has landed in Pakistan and who has flown out.
Here's a list of top Instagram posts from our celebrities this week in case you missed them (and even if you didn't, seeing them again is only more fun, right?)
Mahira Khan in Koh Samui
She was spotted in a blue off-shoulder lehnga choli at her friend's wedding which probably took place in Koh Samui, Thailand because that's where she was a few days back when she recorded this video for Momal Sheikh.
Sara Haider's Melbourne adventure with Fawad Khan
Please control your imagination. The young starlet wasn't off to a vacation with Pakistan's heartthrob; the two were the only Pakistanis at the Indian Film Festival Melbourne (IFFM) when Haider got homesick and stole this selfie with Khan to feel a bit closer to home.
Sara Haider performed in the finale of the show and made Pakistan proud when she spellbound the entire crowd as she performed Dama Dam Mast Qalander.
Khan, on the other hand, received the Special Diversity award.
And also presented the Best Female Performer award to his Khoobsurat co star, Sonam Kapoor.
Sneak peek into Mawra Hocane's personal life
Her baby brothers, Ins-e-Yazdaan (who plays Ejaz AKA Jaaza in Udaari) and Taimoor Adnan are off to America and Australia (judging by the flags).
We would totally save the picture of this cake for future reference. The backpack with flag makes for a very intelligent (and we're presuming delicious) cake, but what got us even more intrigued is the fact that Ins-e-Yazdaan is going to another continent!
This can only mean that Udaari was his first and last project at least for the time being.
Mehwish Hayat's Coke Studio debut
The Dil Lagi star shared a photo (sprinkled with special effects) on her Instagram a few days ago and we're loving her look for Coke Studio Season 9. Here's a clear picture.
We might see comments like "what's she doing in CS?", "She should stick to acting!", and so on, on social media but we've heard Hayat sing in Man Jali and on various morning shows, hence, are expecting a power packed performance from her along with Shiraz Uppal.
Meesha Shafi meets Ali Zafar and Ali Kazmi
Nothing can match the feeling of meeting a fellow Pakistani abroad. Like Sara Haider, Meesha Shafi too met, not one, but two Pakistani stars while she was on her trip to Toronto and we're loving the casual vibe.
Th trio looks super excited to see each other.
If we've missed any memorable Instagram post from this week then do remind us below!