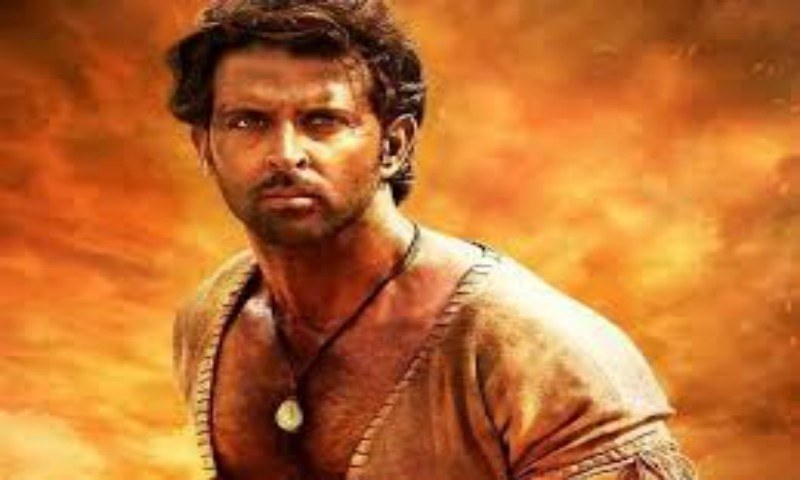 Hrithik Roshan tries really hard to grab attention; however, Sarman is an easily forgettable character.

HIP Rating: 2 out of 5
With a hope to nail it again like his previous blockbusters such as Lagaan and Jodhaa Akbar, famed Bollywood director, Ashutosh Gowariker, is back with yet another period drama film, Mohenjo Daro after a sabbatical leave. However,it seems all is not well with the Hrithik Roshan starrer mega-budgeted project. Is it biting the dust at the box office because of his meagre detailing and weak direction or does it excel because of star power? HIP finds out!
Read: Meet Pakistan's Bollywood-isation: Mohenjo Daro
The film, reveals the struggle of an Indigo farmer named Sarman, who discovers his relation with the city of Mohenjo Daro and helps its people to vacate the place before a powerful flood strikes. In a mix of action and drama, the city eponymous to its title becomes a breathing metropolis. However, while Ashutosh Gowariker is known for his well-researched historic pieces like Lagaan and others– which he often creates on a scale of epic proportions and intricate detailing, his attempt of putting up things together seemed to be going awry in his latest venture.
On a very large scale, the film lacks cohesiveness, and we feel as if it is nothing but a plod that makes those 155 minutes quite unbearable. However, what adds to Mohenjo Daro's success is Gowariker's impeccable vision of a lost civilisation, which is truly commendable. If you do see things from his perspective, you will definitely want to believe on his notion which seems beyond any cinematic expectations. Especially for those, who didn't know anything about Mohenjo Daro and the Indus Valley civilisation, the film will serve as a good referential account. For example, some factual information related to the cities of Mohenjo Daro and Harrapa were portrayed well. Apart from the religious aspect, where they worshipped gods and godesses, the discovery of great bath, trade in a barter system, use of animal engraved seals, induction of democracy and last but not the least, the residents' migration to river Ganga were also included in the film.
But one must wonder, how often is too often that a frail storyline and direction ends up making the film fall apart, as you will find the plot a bit too repetitive and dragged. Just like Lagaan, in Mohenjo Daro, we see the same concepts being used. From a conflict due to kar-vasooli (payment of tax) to the done to death 'man saving the downtrodden ones from the rulers and falls in love with a beautiful lass' story, the film offers nothing new. Also, since the script had less variations, it doesn't offer a fast-paced plot, either.
When it comes to art direction, things look quite intricately on-point with its larger than life sets and the overall feel given to the film. Buildings made with bricks along with locations immersed in sepia earth were relatable to the times. However, when we see the costumes and language used in the movie, things get a little too exaggerated. Border-lining on fetishisation of things, either it's the leading lady's costumes or her jewellery, everything looked disturbingly glamorous and bold. One would be compelled to think that what on earth, makes this woman wear such revealing clothes when no other woman is dressed up in the same way.
As far as Mohenjo Daro's music is concerned, it's a well-conceived creation by none other than A.R. Rehman. But again, Bollywood's most celebrated musician couldn't even make a mark with Mohenjo Daro's album. It won't be wrong to say that Mohenjo Daro's music may not sustain for long.
Lastly, while Hrithik Roshan and debutant Pooja Hegde share a good chemistry, the actor seems to be trying really hard to grab attention. His role as Sarman is not something to write home about. Whereas, Hegde (as Chaani), did an average job on her part. However, Kabir Bedi as Maham and Arunoday Singh as Munjha gave an exceptional performance as the film's two antagonists. Suhasini Mulay, who is a regular face in Gowariker's films also made an impressive appearance as Maham's wife, where each of her expressions spoke a thousand words and her outburst unleashed a myriad emotions at once.
Read: 'Mohenjo Daro' is going to be one of my best film: Hrithik Roshan
Verdict
Mohenjo Daro is an average attempt with a not-so-bad impact, but an unimpressive cinematic experience. However, if you want a good one-time watch to know about history and its outcomes, go for Gowariker's latest!