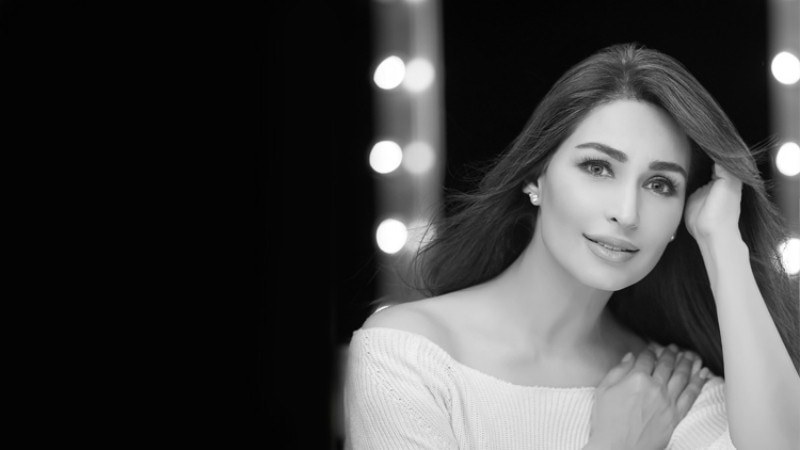 A much needed ad that actually builds a connection us between real women and the brand ambassador

Reema Khan's career in showbiz has seen many milestones; she is an actress who only seems to be getting more and more beautiful with time. From being an ambassador of Lux to now representing L'oreal, she has numerous ads under her belt too. And her latest ad for L'oreal Revital Lift Filler has managed to garner a lot of attention; she talks about what fulfillment means to her and grasps the audience's complete attention.
L'oreal, one of the world's leading beauty brands, is known for taking beautiful actresses on board so it was a delight to see such a gorgeous star like Reema become a part of the brand too. The first thing you notice is how Reema has really managed to maintain herself over the years; the radiance in her skin was so visible that we were just left in complete awe of her and of course with an artist like Nabila doing the make-up and hair styling, how can anybody not look their best.
The theme of the ad is black and white and keeping that in mind, Reema's wardrobe revolves around that concept too which is brilliant because it gives it a very graceful touch which was needed since the ad is discusses the subject of ageing.
Read: L' Oreal celebrates with Elan the new legends creation
The Revital Lift Filler is a new revolutionary anti-ageing innovation made by L'oreal as it's a common belief held by many that ageing is synonymous with wrinkles but it is also the loss of volume in your face. And introducing this cream via Reema as the ambassador was the perfect choice as she brings with her the freshness and confidence needed to show women out there that self worth always comes from within, and time and age should not hold you back from leading a fulfilled life.
In the ad, Reema is seen elegantly dressed talking to the audience about the various roles in life which she has played and how important it is to be the best you can at whatever you do, to live your dreams and reinvent yourself at every stage of your life. We feel these types of ads are needed where women are actually able to connect with the person who has been made an ambassador of the brand and in that department, it succeeds because Reema comes across as someone very real; she looks her age and so you also want to buy the product and try it out yourself!
Read: Reema set to host a talk show on PTV
Also a point to be noted is that the beauty of this ad lies in its simplicity; from the concept to the wardrobe, everything falls in to place and after watching it, you end up with a smile on your face and kudos to the makers for achieving their target for making the viewers feel that self worth really does come from within.
You too can watch the ad here and share your comments with us.