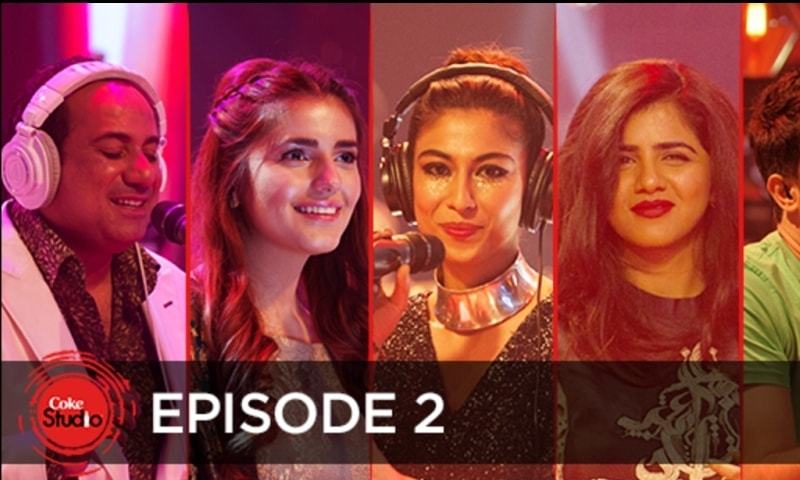 Exploring the invigoratingly fresh outlook of the show, HIP reviews episode 2 of Season 9.

With Coke Studio's episode 2 airing on televisions and social media, viewers have already chosen their favourites from the latest, while declaring some as letdowns. However, was that an easy job to do? We don't think so. With a beguiling set of tracks, episode 2 created an intricate fusion between the ethnically grounded vocals of the land and some heavy western influences, which really can't be forgotten that easily. Exploring the invigoratingly fresh outlook of the show, HIP reviews episode 2 of Season 9.
Man Kunto Maula –Javed Bashir and Ali Azmat
In what is perhaps, the most-known Kalaam of Hazrat Ameer Khusro; Coke Studio chose the strong melodic talents of Ali Azmat and Javed Bashir vocals to elevate 'Man Kunto Maula', towards an enigmatic experience. Adding just to that, Azmat and Bashir, both don't disappoint with their own uniqueness to the Kalaam, which grasps the listeners effortlessly. If there is one song in this episode –which is already brimming with delights, this is the one that truly embraces Khusro's spirit in all its glory.
Baliye (Laung Gawacha) –Quratulain Baloch and Haroon Shahid
If there has been one Pakistani song that has been a staple at Pakistani weddings, it's Musarrat Nazir's 'Laung Gawacha'. However, leave it to Coke Studio to juxtapose the classic with the new in the hopes to create pure magic. Retitled and fixed with a newer sound and lyrics, we find 'Baliye', as an intricate mix of strong vocal and equally feet-tapping music, which not only pays homage to Nazir, but also creates a new image for her song. Sung by Haroon Shahid and Quratulain Balouch, the song is an encapsulating blend of rock, and supercharged vocals that will surely make you swoon!
READ: Music Review: Coke Studio Episode 1 is food for your soul
Afreen Afreen –Rahat Fateh Ali Khan and Momina Mustehsan
A song that is more of a national treasure than just another track, the exquisitely crafted 'Afreen Afreen' by legendary Nusrat Fateh Ali Khan, remains close to every heart even after decades with its power to grasp the audience with its hauntingly beautiful lyrics. Trying to create that same essence once again on Pakistan's biggest music platform, none other than the maestro Rahat Fateh Ali Khan befittingly performs the track along with debutante, Momina Mustehsan, and leaves the listeners in awe of its beauty. Add all of that up with the accompanying music, Mustehsan's mellifluous voice, and the mastery Rahat possesses on his majestic vocal range and you have a song that has clearly achieved new levels of melodic perfection.
Bholay Bhalay –Meesha Shafi
Can Coke Studio ever be complete with the purely distinctive vocals of Meesha Shafi? We surely don't believe so. Returning once again to the platform with yet another track, the diva brings us 'Bholay Bhalay', and we are still feeling its aftereffects. Perhaps, this episode's most discussed song –not only because of the unique composition but Shafi's fashionista ensemble, the song is one for the books because of its surprisingly weird mix of tunes and lyrics. In what can only be thought of as a blend of contemporary and folk, Shafi's song is an interesting attempt at creating something new. But, has she succeeded? That's for you to decide.