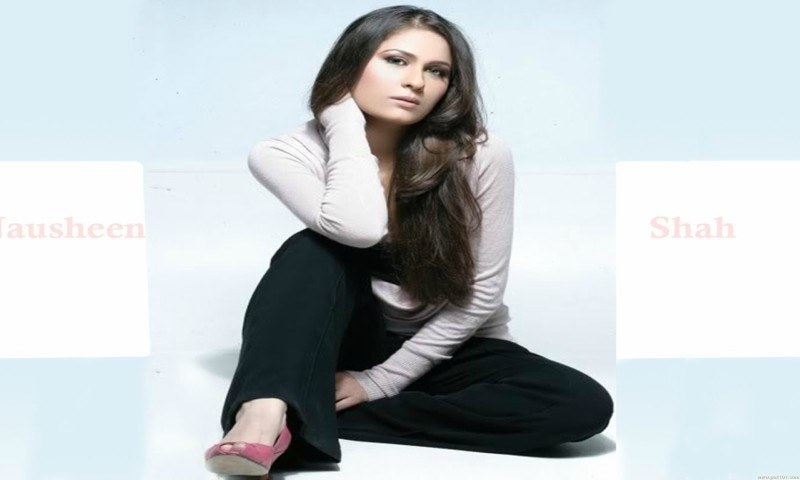 "I am playing the character of Chandani who is a bubbly, charming and a fun loving girl," says Nausheen Shah.

Nausheen Shah is the epitome of versatility; the television actress can smoothly transition from a spoil brat's avatar into a comic character in a second. Her on screen presence and off screen persona have turned her into an instant fan favourite. We recently saw her as a strong and powerful woman in her recent drama serial Wafa, and now Nausheen is set to share screen space with legendary rock star Ali Azmat in her debut comedy-action film Jhol and we simply cannot wait!
Read: Two + Two: Another Pakistani film to hit cinemas in 2016
Directed by Shahid Shafaat and produced by Hamza Ansari and Hassaan Azhar, Jhol stars Ali Azmat, Bilal Ashraf, Nausheen Shah, Urwa Hocane and Salim Meraj in lead roles. The film's title was initially meant to be Jhol, then it turned into Two + Two and now it's back to Jhol - we are wondering what the uncertainty is all about!
HIP got in touch with Nausheen to get an inside scoop on her role plus the film.
Nausheen Shah as Chandani
When we asked the actress about her role in the film, she said:
"I am playing the character of Chandani who is a bubbly, charming and a fun loving girl. She is happy in her life and knows how to deal with it. She is vibrant and naughty, and is in love with a guy called Rafiq (Ali Azmat)," the actress stated.
To give her character the required feel, we saw Nausheen flaunting herself in this multi-colored crop top and dhottis in her recent Instagram post. Her make-up has been done by her favourite stylist Adnan Ansari.
The story
"Jhol is a love story written by Shahid Shafaat himself. My character is associated with Ali Azmat who is essaying the character of Rafiq, an arrogant police officer and Chandani is in love with him. The story has multiple tracks entailing a whirlpool of events and emotions," she tells us.
About Jhol's music
Apart from his acting prowess, the audience will also be grooving to Ali Azmat's beats as he is composing the film's music. Revealing a little about the music, Nausheen said:
"We have been shooting in Karachi for days now. All of my scenes have been shot in Karachi but I will go to Lahore as well to shoot a song."
Apart from this, Jhol has a song featuring Ayesha Omer but we don't know what kind of a number will it be. Maybe Omer is set for another enthralling item song after Karachi Se Lahore's Tutti Frutti. Any guesses?
The overall experience
The film will be Nausheen's debut on the big screen. About her experience, she said:
"The experience is good so far. I have known Hamza (the producer of Jhol) for quite a while so it was quite comfortable to work with him. As far as Shahid is concerned, he seems to be a nice person and I am having a great time on the sets with a cheerful and amazing team."
Read: Nausheen Shah to play a spoiled brat in 'Khusboo Ka Safar'
The film is expected to release this year but rumour has it that the producers may wait till next year.