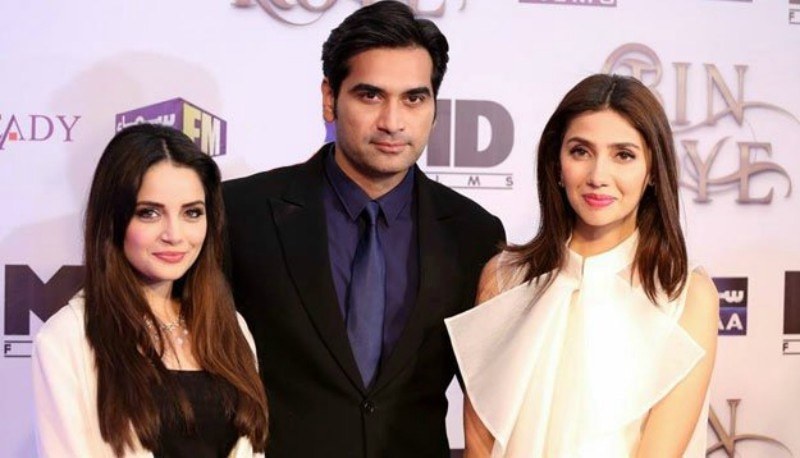 "The play will air this year as the last edits are under process," reveals Farhat Ishtiaq.

If you're drama buff, you must be eagerly waiting for (or even given up on) HUM TV's drama serial, Bin Roye Ansoo. Does the name ring a bell and takes you back to the time when you endured a three hour long drama-film ( a term used for films that have strong resemblance with drama serials) on the big screen? Well, it should, because Bin Roye Ansoo is the television version of MD Films' production Bin Roye.
The serial has been in the post production for a few years now, but the writer, Farhat Ishtiaq, has confirmed that the show will air as soon as Udaari ends, and Udaari has 20 plus episodes and the 20th episode aired on Sunday so please go do the math and conclude when exactly will Bin Roye Ansoo reach our Tv screens.
Bin Roye Ansoo is written by the ace writer Farhat Ishtiaq who gave us Humsafar, Diyar-e-Dil, Mere Humdum Mere Dost and the ongoing popular play Udaari which deals with the sensitive topic of child sexual abuse.
HIP got in touch with Farhat Ishtiaq to find out the exact details, but she could only confirm that "the play will air this year as the last edits are under process".
While earlier, during a live chat, Mahira Khan took us to the editing room of MD Productions and said, "Guys, I'm telling you the drama will go on air next year on Eid." Khan clearly realizes that her fans have been waiting for this piece of art for some time now.
Read: Farhat Ishtiaq's Bin Roye to air as drama in coming months
Here are a few things that you need to know about the Bin Roye Ansoo:
1) The play is directed by Momina Duraid and Shehzad Kashmiri while Haissam Hussain did direct a few scenes.
2) It stars Humayun Saeed, Mahira Khan and Armeena Khan in their respective roles as Irtiza, Saba and Saman.
3) The movie was a box office hit internationally as it crossed Rs 30 crores.
Read: Bin Roye earns over Rs 9 crores in UK
HIP also brings the first look of Bin Roye Aansu for its readers. Scroll down to find out!
Stay tuned to know the exact date of Bin Roye Ansoo's launch on our television screens.