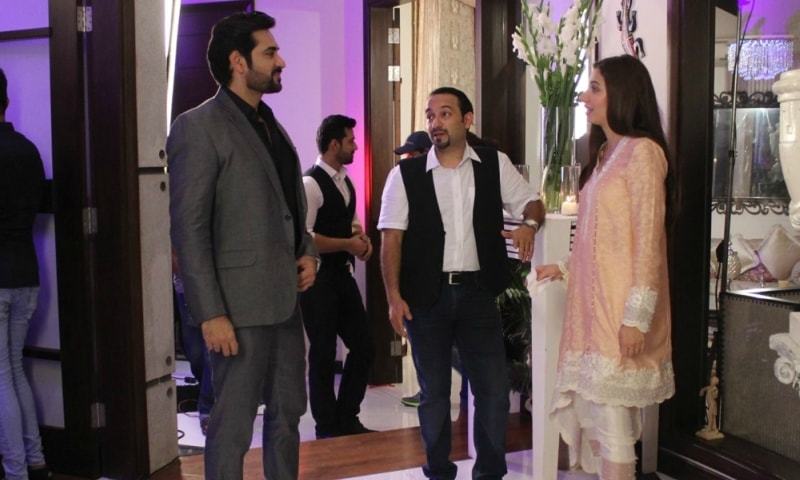 "Well, there's a whole new track in it which wasn't in the original, so that's new (Laughs)," reveals Mahira Khan.

Mahirah Khan and Humayun Saeed starrer Bin Roye was all about drama, love and music. Whether it was the couple's perfect on-screen chemistry, all those amazing songs and dance sequences, or their off-stage camaraderie, the audiences swooned at every move. Now, ready to create the same magic on our television screens, Farhat Ishtiaq's penned drama, Bin Roye Ansoo is all set to air on HUM TV as soon as Udaari ends. And we simply cannot wait…
However, is it going to be the same as the movie Bin Roye which was released last year? To find out, we went behind-the-scenes on the sets to get all the juicy details! Talking to the star couple, here's all that was revealed to HIP.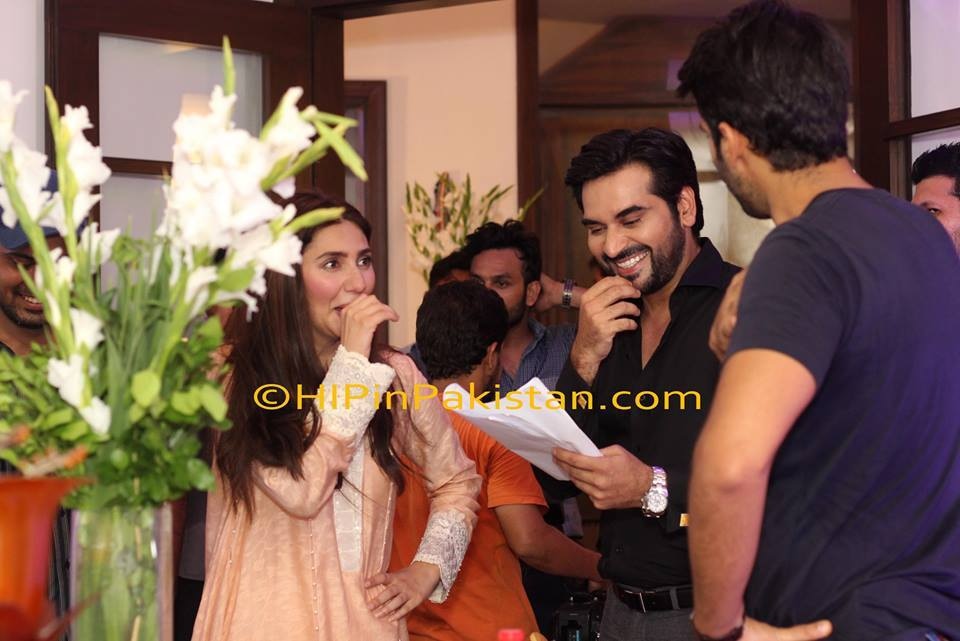 HIP: How is this different from your role in the film? What variations can we see?
Humayun Saeed: See, there's already a lot of difference between film and TV. In 2 and half hours, we already have to show a very large story in a limited time in a film, but when it comes to television, we personally like the way the story is narrated. Thus, the progression is completely different; you will get to see a lot that you weren't able to see before. You will find a lot more depth in a few characters, plus, a lot more answers to those unanswered questions. Of course, in a series of 20 episodes, a lot changes.
Mahira Khan: It's not really different. Well, there's a whole new track in it which wasn't in the original, so that's new (Laughs)! Saba is the same, I mean, the variation you would see is that you will see a lot more shades to her. Of course, Bin Roye was just 1 hour and 58 minutes, so you will get to see a lot more intricacies in this.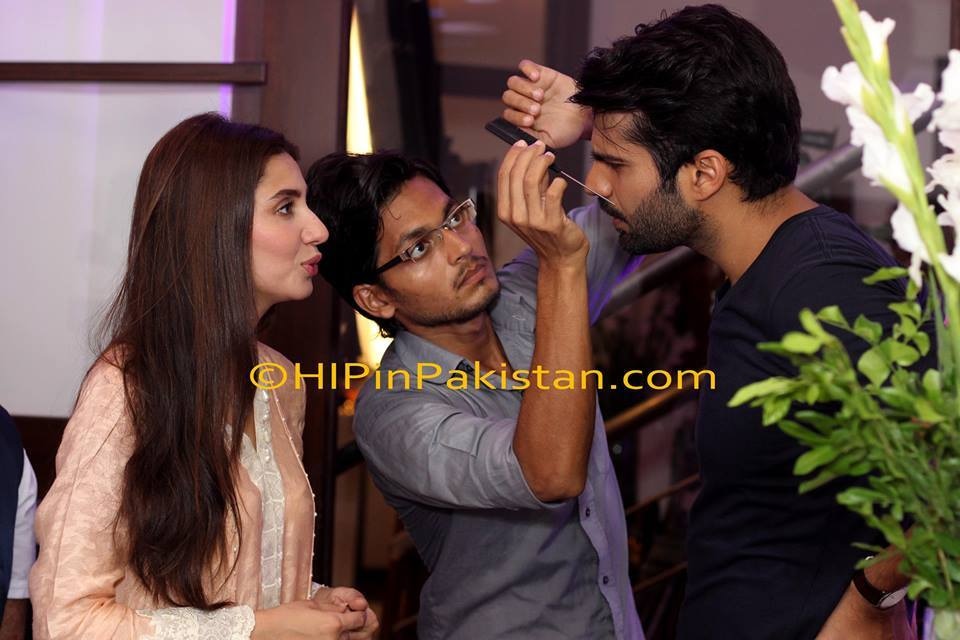 HIP: What, according to you, is new in this?
HS: New, I would say, is the story that will be even stronger. Of course, the writer [Farhat Ishtiaq] had already written this beautifully, but now you would see it with its proper craft in the serial than the film. Another new thing is that in comparison to other dramas, this will be classy and the characters would be well-defined. In short, you can say that this is another addition to the list of good dramas on air that people would love to watch and follow.
MK: Nothing is new as such (Laughs). Yes, what I can say is new, is the way it will look to the people who have read the novel. There's so much in this that wasn't seen in the film. So, you will see an extended version of the film, so if you liked that, you would love this!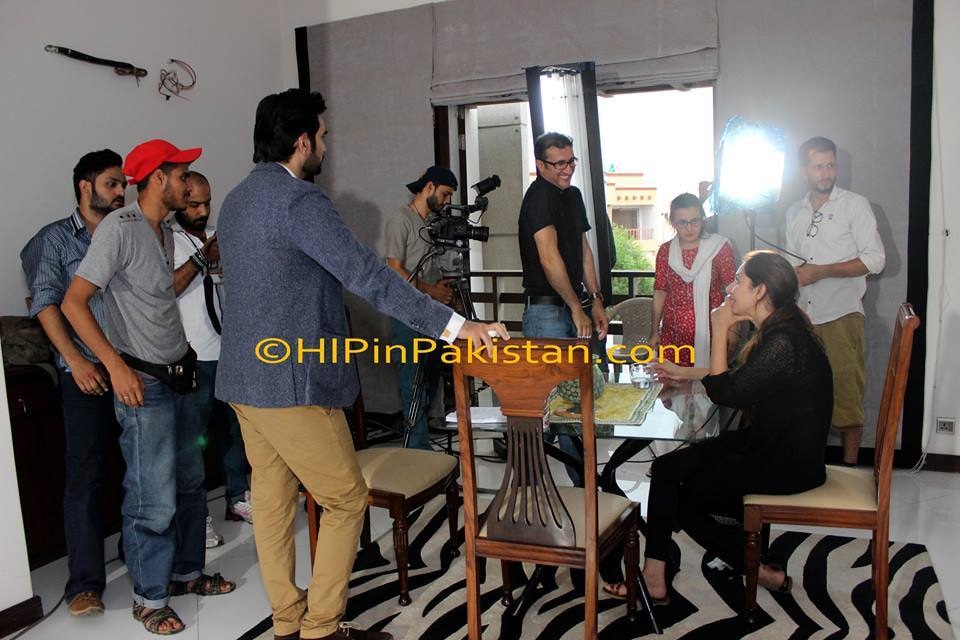 HIP: What are your expectations from it?
HS: Hit hai! That's just the truth.
MK: Oh nothing! You know with Humayun, he already proclaims, "Hit hai!" so he will say something like that (Laughs). I'm not expecting a lot because honestly, this project is already out of my system.
Maybe, when I see it on television, I would be able to get back into it again? But believe me, if there's anything that I want to do, it is to move on from the work that I have already done. I have not worked on something new for a whole year! When you literally have to reject projects by your own choice, then you really want to move on!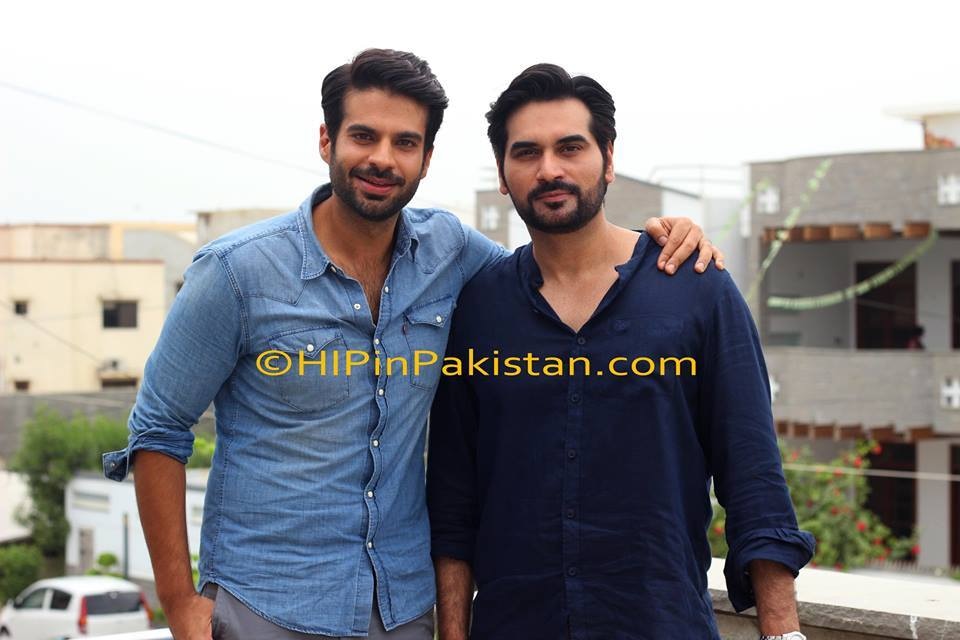 HIP: Were there any improvisations done to the script or characters while shooting it again?
HS: Nothing as such has been improvised, but to make the script better, the director and writers sat together. Hence, what we received was already a refined piece.
HIP: How is the experience of shooting going for you?
HS: Bin Roye, even if you ask Mahirah, we did this wholeheartedly and we can't even remember how many days we gave to its initial shoot! Even right now, with Dil Lagi, I think the same. I just feel that the product should be good. But the experience has been really good and I've grown. There's affection to the film from our side.
MK: What can I say? I'll tell you this; Bin Roye had a lot of hurdles and issues. I had never been through a Titanic like this. But believe me, every time we are on set, we have fun! It's so strange, when I am coming to the sets it's like I don't want to be here, but the team is so happy, so it's beautiful.
HIP: Lastly, is there anything else you would like to say to our readers?
HS: Keep liking my shows the way you have till now. In the last four years, I hadn't released any plays but now, this year you have two! Watch this one especially; it even has your favourite Mahirah Khan in it!
MK: Well, today, you've got me on a day when I am making very big decisions. I have to let go of probably one of the biggest projects, but I have to let it go. So, it's weird but I am starting a new project in September so that's something people should wait for! I can give a hint that it's with a light-eyed guy (Laughs)!
---
Apart from the dazzling couple, the drama, which is being directed by Momina Duraid, also stars Armeena Khan, Zeba Bakhtiar, Javed Sheikh, and Adnan Malik (cameo) amongst several others.