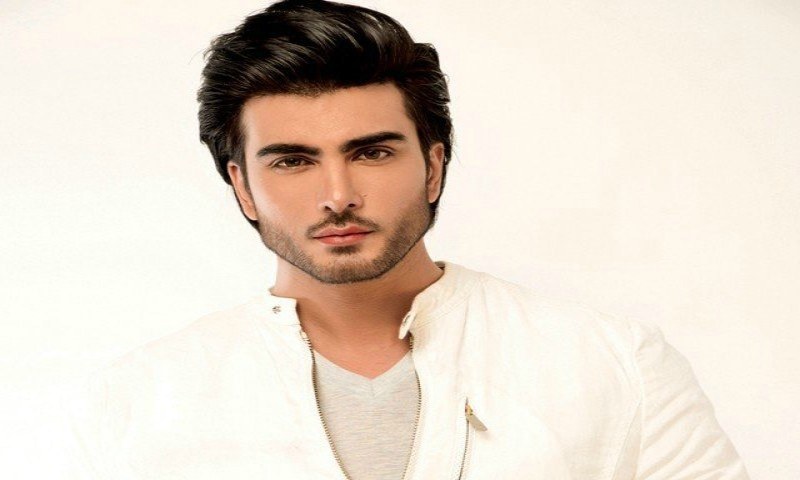 Khuda Aur Muhabbat 2 is a refined version of season 1 instead of just a sequel.

Imran Abbas, the boy wonder with a myriad of hit drama serials under his belt, is currently outshining the screens with his recent outing,Tum Kon Piya opposite Ayeza Khan. The actor, with a handful of projects across the border, made his mark by receiving Best Male Actor Debut for Creature opposite Bipasha Basu. After making headlines on doing a cameo role in Karan Johar's Ae Dil Hai Mushkil, Abbas is now all set to shoot for another venture and his fans will be excited to know that it's none other than their favourite show, Khuda Aur Muhabbat's (KAM) season 2.
Read: HIP Exclusive: "I won't do anything that disappoints my fans," Imran Abbas
Imran Abbas was spotted having a blast in the US with actress Kubra Khan on the sets of his epic serial, Khuda Aur Muhabbat. HIP got in touch with the actor to find out all about what surprises the serial will have in store for the viewers on which he responded in the most cheerful tone and stated:
"We are shooting for Khuda Aur Muhabbat season 2 here and Kubra is with me. She will be seen playing the lead role after its 16th episode. I think she is a very very good addition to the team. Here we are shooting with director Usama along with several senior actors like Mazhar Ali sahab and a couple of more people working as new faces of this season."
When we asked how season 2 of KAM will be different from season 1, Imran Abbas said:
"Basically, the serial which we will air now is a combination of season 1 and 2. We are re-shooting the previous episodes which we had telecasted before. This time, we are shooting the whole Khuda Aur Muhabbat again with the same lead that includes Sadia Khan and I, but the rest of the cast is entirely different, the locations are different and above all, it is more technically sound this time."
"The script is beautifully written, the sequences have been shot beautifully as well so you will definitely get a better version of the serial this time," he added. "The thing you're calling season 2 is a resumption of the previous edition, so this will continue the story from where we left it in the prequel. So it's a sequel and a prequel as I said earlier; a combination of the 1st and 2nd season of KAM that is."
While elaborating his thoughts regarding the serial and what will it bring for the audiences, Abbas said that the story of Khuda Aur Muhabbat- based on Hashim Nadeem's bestselling novel which also got a Pride of Performance award - is very much known by the people since many of them have already read the novel and know the story. However, in the serial, the makers have dramatized the whole plot a little bit with a number of modifications.
Lastly, Imran concluded the whole conversation with a sweet message for all HIP readers and said:
"My message to all the readers is to stay tuned, and look forward to Khuda Aur Muhabbat which is surely going to be the biggest project of Geo TV coming in the forthcoming season," he exclaimed.
"We have worked really hard to pull this off and put our heart and soul into it. It's a mega project made on a large scale which has been made to the people's list of choices they make while watching different programmes. From the last 5 years, people have been inquiring about when Khuda Aur Muhabbat's season 2 will be made, so finally their wait is going to be over soon," he added. "I hope it comes up to their expectations since we are also expecting a lot from it and have put our blood, sweat and tears into the making of this serial."
Read: Rapid Fire: From her hometown to her pet peeve, Sadia Khan reveals it all
The Tum Kon Piya actor sounded very excited about the drama and we also hope that he nails it again with his acting skill set and boyish charm. Khuda Aur Muhabbat will air by the end of September this year.