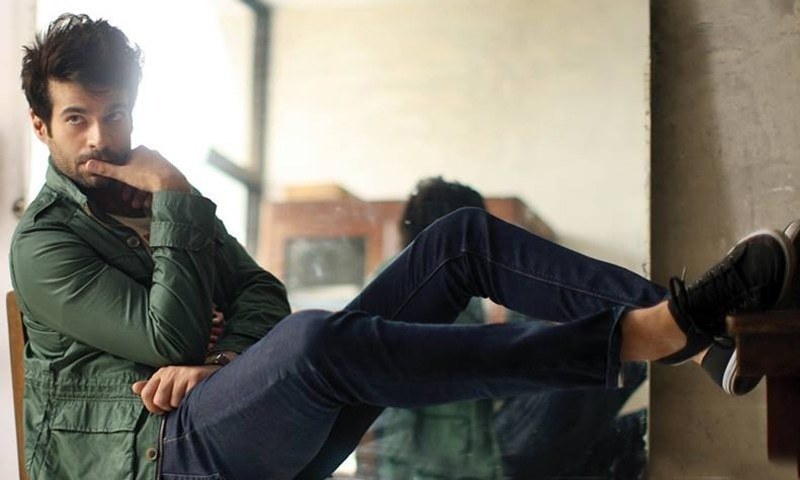 "I play the character Sikander who is a budding photographer and a gypsy," said Adnan Malik.

Director turned actor Adnan Malik has been in the limelight following his highly acclaimed performance in Sadqay Tumharay (opposite the beautiful Mahirah Khan) – this was his first major acting project. While Adnan is some serious eye candy, he has proven his mettle not just as an actor but also as a director and model over the years making him a super versatile star.
And now, he is set to blow us all away once again with his drama serial Gypsy also starring Sanam Saeed and Mira Sethi.
Read: Adnan Malik, Mawra Hocane & Mira Sethi gear up for 'Gypsy'
HIP got in touch with the actor to find out more about his role and the project.
"So I play the character Sikander who is a budding photographer and basically a gypsy in the drama. As you know that a gypsy is someone who is not settled and is a kind of traveler; Sikander is basically that. Also, my character has a very interesting connection to what Mira is playing; basically it's an unconventional love triangle."
"I am loving my role," exclaimed Adnan. "After Sadqay Tumharay, which was very much not me, this is a much more contemporary character. Since I have always loved photography and have always been very sporty and loved the outdoors and traveling… it's kind of along those lines."
While elaborating his thoughts on the role of Sikander, Adnan added:
"Sikander is someone who can't make up his mind about what he wants to do in life. In the serial, when he is caught up in a situation when he has to make choices, he tries to start pleasing everybody instead."
On asking about his experiences working with Sanam Saeed and Mira Sethi, he replied:
"It was great! It's been quite fun actually. Right now there are some main scenes with Sanam which are left. As far as Mira is concerned, I really enjoyed working with her. She is fun to be with and we share good chemistry."
When he was asked to share memories from the sets, Adnan responded with a smile and said:
"Umm what should I say... actually Mira and I had few cute scenes. There will be some shot abroad also, which I am sure are going to be interesting."
About expectations, he added:
"As you know Sadqay Tumharay's story was based on dialogues and true incidents. Khalil-ur-Rehman wrote it and it had a very larger than life feel. On the other hand, Gypsy is more of contemporary work. It's lighthearted and a fun love story between people with different backgrounds. There is a clash of worlds which is also another interesting aspect; however, it is something that will make people happy in the end. So I expect that people would enjoy it since it's different also."
Read: HIP Exclusive: Sanam Saeed replaces Mawra Hocane in serial, Gypsy
Gypsy has an ensemble cast with a number of brilliant actors including Hina Bayat apart from the main lead actors. The drama has been written by Faiza Iftikhar and directed by Siraj-ul-Haq, and is currently on floors under MD Productions.