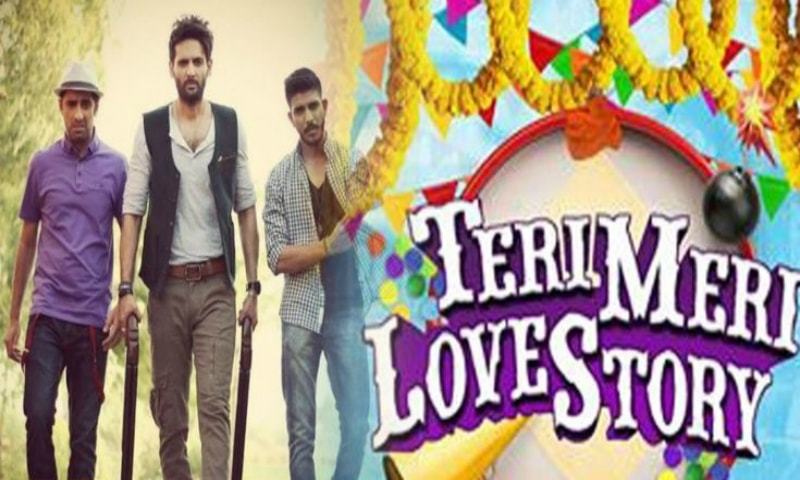 With an array of Pakistani films aiming to release in the next few weeks, only a small number of them have stood out from the crowd. Whether it has been the aggressive marketing skills of PR mavens or the star-studded casts, some films are already our favourite. However, then there are those, who literally are inching close to their release, but have had no hype. One such example is Teri Meri Love Story.
READ: Trailer In Focus: The highs and lows of Teri Meri Love Story
The film, which stars Mohib Mirza, Ushna Shah, Omar Shahzad, Uzma Khan, Mohsin Abbas Haider and Salman Shahid in lead roles, has surprisingly had a seemingly minimal approach to marketing as only the songs have been revealed, apart from the trailer. Reviewing all the tracks from the film, HIP reveals if they were truly worth listening to!
Dil Jit Lena
A song that can only be defined as a mix between pop and old-school Punjabi style tappay, 'Dil Jit Lena' is a surprisingly fresh track that we didn't mind listening to at all! Whether it has been the interesting lyrics or the beats that accompany it, this party song kept our craving for a good song satisfied to a good extent. However, we would have definitely appreciated a better vocal range.
Title Song (Teri Meri Love Story)
Do you want yet another song that reminds you of a useless Bollywood song that you would probably forget a week later, mixed with some classic Punjabi tappay (once again)? You can have all of that and more things gone awry in the 'Teri Meri Love Story' title song. Having said that, we can't help but agree that the beats are still catchy. That's about the only positive thing we can say about this one!
READ: Mohsin Abbas Haider on Teri Meri Love Story, Coke Studio & more
Ho Gaya Hai Pyar
In what starts as a song with tunes that one would find quirky and eccentric, quicky turns into a hackneyed love song that one has probably heard a million and one times. From lyrics that are a little too sweet, to vocals that border on annoying than melodious, 'Ho Gaya Hai Pyar' is one song that we don't really see an importance of until we get to see the film itself!
Qatra Qatra
For anyone who is aware with the specific formula used by filmmakers today to make their films successful, an addition of a sad-romantic song is a must. In TMLS, it seems 'Qatra Qatra' has been added for that specific need. A calm and serene track in an otherwise list of fast numbers, it manages to do its job well. However, when it comes to having its own uniqueness, the lack of it is quite visible.
Thumka
Yet another part of the formula, lo and behold, here's the masala item song from the film. Titled 'Thumka', the track hits a strong resemblance to the countless Bollywood item numbers heard in the last few years! However, does that really make it a hit? No. Useless lyrics, disastrous beats, and a seemingly forceful addition of maestro Nusrat Fateh Ali Khan's 'Mast Nazron', the song borders on crass than class.
---
Directed and co-written by Jawad Bashir and Abdul Rehman, Teri Meri Love Story has been produced and distributed by Summit Entertainment, Hum Films and hopes to release of 2nd September.