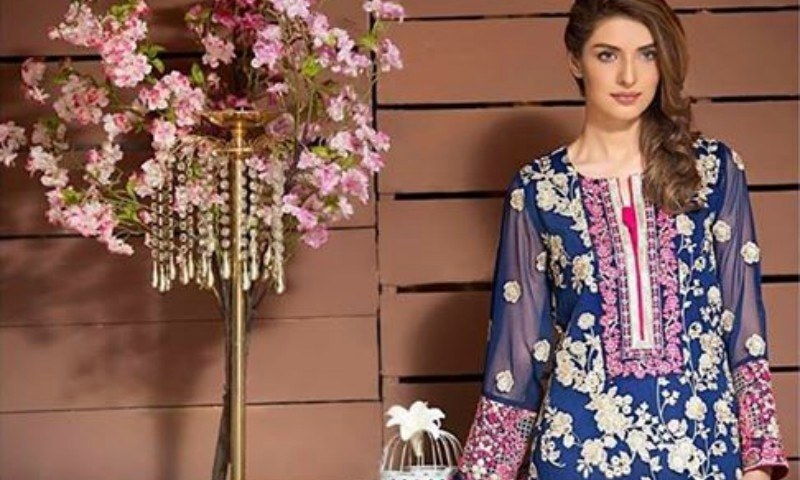 "Playing Jemima Goldsmith helped me in grooming myself a bit more and the experience made me confident," says Imtiaz
Trying to make its debut on the silver screen since 2013, Kaptaan, which is based on the life of cricketer turned revolutionary, Imran khan, is a movie which is anxiously being awaited by all his fans. With 2016 about to end too in a few months, HIP decided to contact actor and model Saeeda Imtiaz, who is essaying the role of Khan's ex-wife, Jemima Goldsmith, to find out the reason for the movie's delay and what new projects the stunning model is working on next.
In a telephonic conversation with Imtiaz, who has been born and raised in New York, we had quite a few questions we needed answers of!
HIP:How difficult was it to essay the role of Khan's first wife, Jemima Goldsmith, in the movie?
Saeeda Imtiaz: It was not difficult except of course for the physical part as Jemima is a blonde and I have dark hair so the first step was to have a complete makeover. When I even went for the auditions, I had no makeup on so playing Jemima , who is so fashionable and elegant, helped me in grooming myself a bit more and the experience has made me more confident as a person.
HIP: Has Imran Khan seen the movie, what are his views on it?
SI: No, he has not seen it in fact he feels too shy watching it and the only thing he said was that "Hamari izzat rakh laina" (chuckles, Imtiaz).
HIP: Why has the movie been delayed?
SI: There are multiple reasons for that; when the producers were about to release the movie, Imran Khan fell from the crane in the election rally, and then he married Reham Khan so a lot of changes occurred in his life. But the producers (Farhat Fahim and Asim Khan) are now in talks with people and hopefully it will be released soon after a bit of re shooting has been done.
HIP: Will his marriage to Reham Khan be added in the movie?
SI: No, not at all; that is not what is going to be added.
HIP: What is happening as far as modelling/acting is concerned?
SI: I enjoy modelling and have had the honour to work with some really big names like Asim Jofa, Gul Ahmed, Cross Stitch and even be a part of the Elan campaign to name a few. On the acting front, I have worked in a Mubashir Lucman and Rashid Khawaja soap titled Sarkar, which also stars Usman Peerzada and Atiqa Odho.
HIP: What kind of roles appeal to you?
SI: I want to do roles which have some depth in them and I want to try doing different type of roles as I don't want to end up doing stuff which has nothing new to offer. I also focus on quality and not quantity.
---
With all that the model is up to, HIP would like to wish Imtiaz all the best with tKaptaan and all her future endeavours.