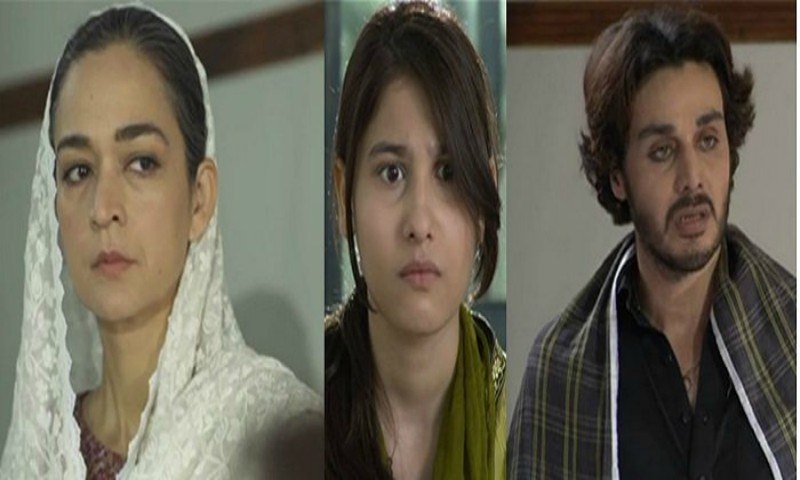 "Mein victim nahi survivor hoon*," Zaibo roars like a tigress and we cheer along.

HUM TV's Udaari is one play which always keeps you hooked and excels in sending chills down your spine with every single episode. It has a plot that offers several twists and turns along with a roller coaster of emotions that will make you go crazy with its not so run-of-the-mill storyline.
Read: Udaari and Mann Mayal: Two opposite ends of a spectrum
The critical case of Sajda and Zaibo has come to a point in the latest episode of Udaari, where everything is crystal clear; however, Sajda doesn't want to reveal much about what misery Zaibo had to go through on that horrifying day and of course, what followed. Arsh tells Meeran that she needs to help him if she really wants her Sajjo khala to get out of jail. Meeran as a last resort tells the truth to Arsh and begs him not to involve Zaibo in all this, but he reminds Meeran that it is impossible for him to win the case without Zaibo's help as she is the sole victim of Imtiaz's brutality.
Finally when Arsh meets Zaibo, he assures her that her mother will be freed if she confesses what Imtiaz did to her. He guides her on what to say and how to speak during the hearing and that they would also present her medical reports in the court as evidence in order to unmask Imtiaz's real monstrous face. Zaibo agrees and promises Arsh that she will do anything to help him in the case and to get her mother freed.
The story after a few episodes has gained momentum once again. While we found the serial a little too dragged and boring in the last 2 episodes of Udaari, the drama has now reached its final stage when everything is about to resolve and several untold truths are going to be revealed.
In this episode, we see Arsh (Farhan Saeed) and Zaibo (Hina Altaf) in complete rage. Both the characters seem in full form which acted as mediators to keep the story in pace. At the same time, their acting prowess in the scene when Arsh makes Zaibo realise that she needs to raise her voice against the assault she faced almost 7 years ago, is incredible. Also, the dialogues in this scene are so powerful that they give you jitters for a second.
The moment when Zaibo roars like a tigress and says main victim nahi survivor hoon, is spellbinding.
Read: Ahsan Khan to play the antagonist in Farhat Ishtiaq's 'Udaari'
Udaari is nearing its end and we are already very excited how things are going to unfold and how Imtiaz is given his due. This serial can surely serve as a milestone in the history of our drama industry and certain concepts and subject matters need attention and promotion so that they help in creating awareness and getting rid of the social taboos our society is caught up with.