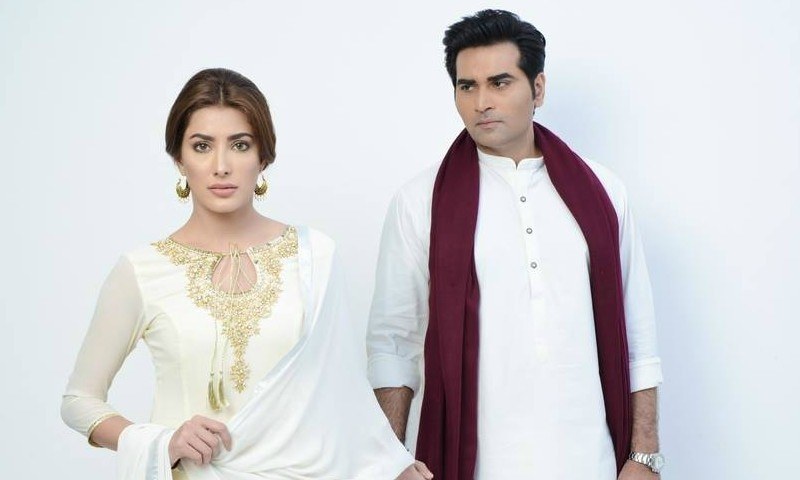 From unnecessary yelling by Sabiha apa, an emergency wedding, to untimely gunshots, second last episode had it all.

Will Mohid Die?
This is the question which is disturbing every Dil Lagi fan ever since they saw the second last episode, and if you feel you have other important things to think about then you're simply not a fan and feel free to judge us as we discuss a fictional character's death in detail. A death which will unnecessarily traumatize an already traumatized nation. Why would the writer, Faiza Iftikhar, and director, Nadeem Baig, do this?
They'd do this to catch the audience by surprise and to make Mohid's character a memorable one. If we think back to drama serial such as Dhuwaan, Alpha Bravo Charlie, and recently, Pyaray Afzal, then we can easily conclude that tragedy - deaths or losing your limbs - help make your project a classic. Nadeem Baig would certainly want that, and so would Humayun Saeed, but does the audience want that too?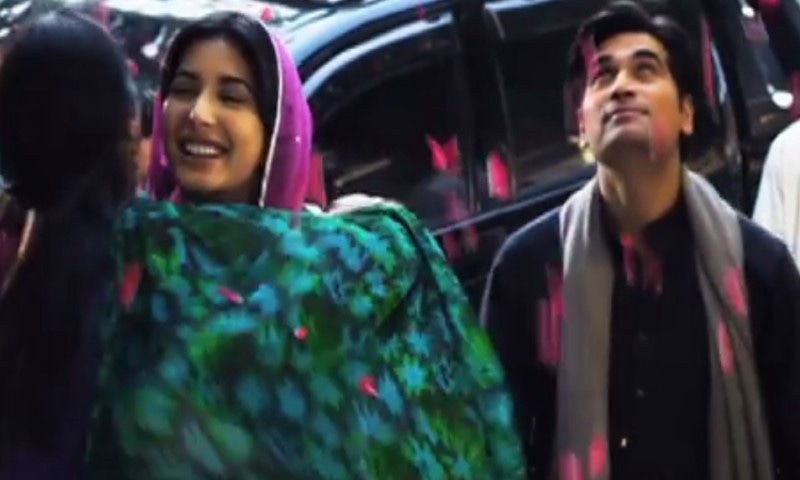 Going by the audience's reaction on social media, they're fully convinced that Mohid (Humayun Saeed) will live happily ever after with Anmol (Mehwish Hayat) simply because if the makers had to kill Mohid they would've done it right there on the spot, while he was doing the bhangra on his wedding. It was the perfect setting for a perfectly tragic end. Why take him to the hospital and make the doctor say, "operation is successful".
Maybe, the channel wants to cash in on Dil Lagi's popularity one last time? Or maybe they've gone all sadistic and want to end Mohid's life a few days before Eid and make our Eids miserable? Well, we're not too sure, but we're convinced that Mohid will indeed die.
Read: In conversation with the team of 'Dillagi'
Here are some hints given to us by the makers.
Doctor's dreaded statement
After the seemingly successful surgery, the doctor delivers the dreaded (and quite cliche) statement, "The next 24 hours are really crucial. Please pray for him [Mohid]." This is a hint in itself that don't just go ahead and expect a happy ending, another twist (a belated death) might await us in the last episode.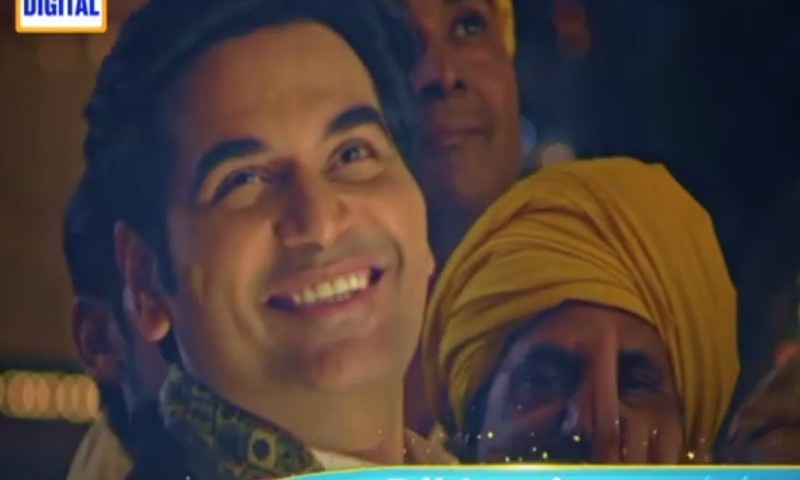 The title song is a hint in itself
Rahat fateh Ali Khan is yelling his lungs out that "Tumein dil lagi bhool jaani paregi"; isn't that enough to tell us what the ending might be? And if we dissect the lyrics even further, he also says, "tu roz roya karay uth ke chaand raaton mein." Apart from cursing Anmol (we're assuming the song is targeted towards her) to become an insomniac, the phrase suggests that she'll end up crying for Mohid for her entire life...or only for a few days, let's see. but to us, the former seems more plausible.
Read: Mohid turns into a stalker in 'Dil Lagi' and Anmol's like 'dude?'
Anmol's past statements might haunt her
Remember she once said, "Khuda karay tum tarap tarap karo maro" to mohid? It seems truer words were never spoken because poor Mohid didn't die a quick and easy death. He's still there in the hospital room, taking laborious breaths, probably even wishing for a quick trip to heaven. Now that Anmol is finally in love, her dialogue might come to haunt her and become a reality because otherwise why would the makers lay importance - by playing background music and zooming in on Anmol's face - on this statement?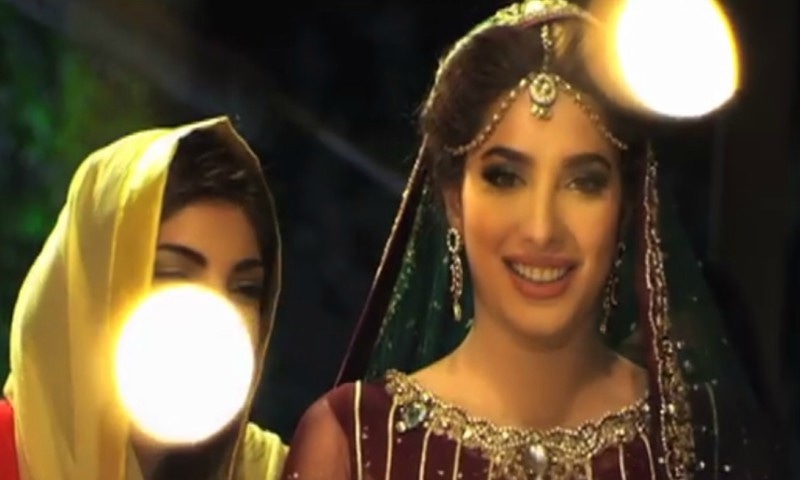 The 'ab-shagun'
Anmol, being the confident woman that she is, decides to welcome the baraat herself by smiling encouragingly from the balcony. He sister Mishal (Marium Ansari) tries to stop her by saying "it's an ab-shugan", but she doesn't listen and then something bad does happen!
Is Anmol younger version of Saba Hameed AKA Amma?
Since the very beginning, we can't help notice that Mehish Hayat's character is similar to that of Saba Hameed. They're strong women who don't let men or circumstances overpower them. And such strong women are often shown leading successful, but lonely lives in our drama serials so we have a hunch that makers might decide to show how a girl like Anmol eventually turns into Amma - a strong widow.
Now that we've listed the factors which hint towards Mohid's death, we'd like to say that the director and writer might have fed this into our heads on purpose! On Saturday, while we're gearing up with a tissue box and some comfort food to mourn Mohid's untimely death, the makers might make Mohid live a happy, healthy life and make us look like fools?
We hope this is the case because his death would be too painful to handle, not only for Anmol, Sabiha, Amma, and Dastageer, but also for us.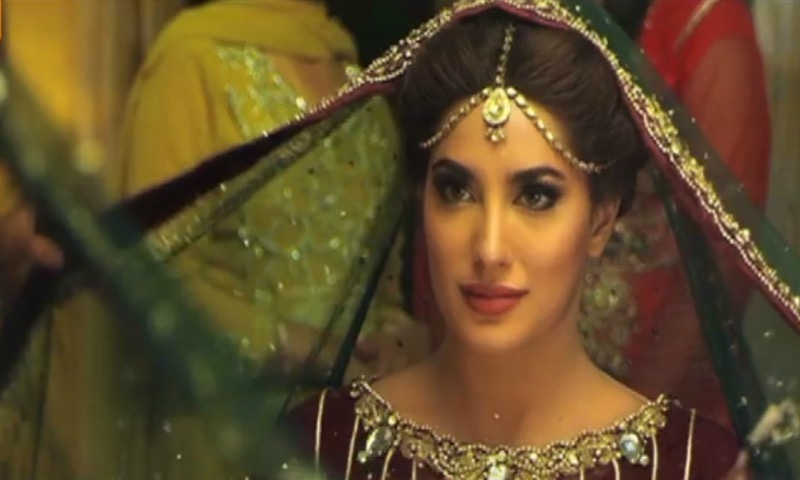 Read: Review: Who's the winner in 'Dil Lagi' - Saba Hameed or Mehwish Hayat?
What has happened till now?
Before wrapping up the review, let's recap what happened in the latest episode of Dil Lagi.
The episode started with Anmol refusing to slap Mohid because now, after falling in love with him, she's not interested in mundane things like justice and fairplay. She only wants to live a peaceful life with him. But Amma (Saba Hameed) has other things on mind and she recreates the scene which led to Anmol's departure from Mohid's place.
Servants have conveniently gathered (like they did on that fateful night when Anmol left) in the verandah, Amma stands in the middle, and Anmol and Mohid face each other. Everyone waits for Anmol to slap Mohid and get it done with, but she flees (like she did earlier). As expected, Mohid is devastated, Amma is ecstatic, and Sabiha aapa has had enough of Amma's 'game of slaps' so she advises Hameed to look at becharay Mohid's face and she does. Humayun Saeed plays a very convincing bechara person, we must say, convincing amma to reveal her real motive behind this self-generated debacle. Turns out, she was only trying to see if Anmol's love for Mohid is stronger than her love for herself.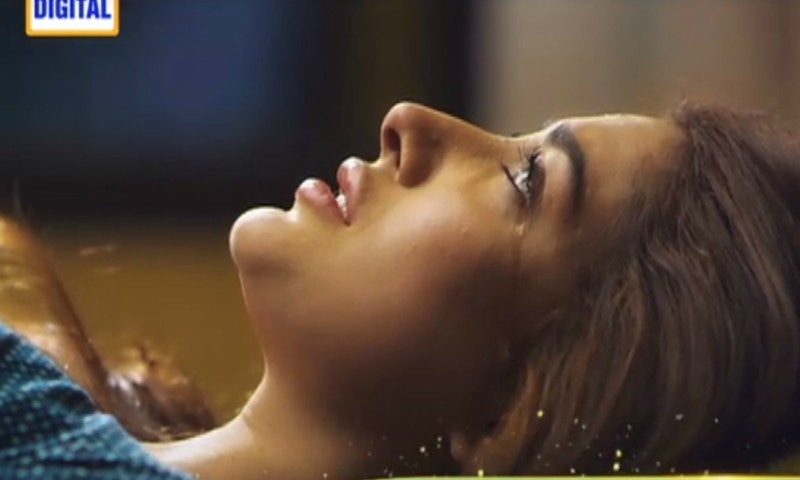 After this revelation, right on cue, everyone is all smiles and they decide to take baraat to Anmol's house that very night. Hello? What about the bridal dress, inviting guests, arranging a venue, and a gazillion other things people plan a year ahead of a wedding? But trivial things like a well-fit bridal dress and upsetting their relatives don't matter to Mohid's super duper rich family so they dance their way to Anmol's place, but the male protagonist's latest enemy is a really evil person and tries to kill the groom! On his wedding! Right when he's smiling happily and dancing! Who does that?
Read: Humayun Saeed is back with a bang on TV in 'Dil Lagi'
Here we see Saba Hameed, Uzma Hassan, Mehwish Hayat, Imran Ashraf, Mariam Ansari, and Asma Abbas's yet another brilliant performance. The way Hameed cries is all too painful and Hayat's acting is equally powerful as she is stunned into silence and tries to grapple the tragic truth while Humayun Saeed faints perfectly in Hameed's arms.
Meanwhile, Saeed has one last look at his bride and recalls all the moments he has spent with her, making the audience wish even harder for his speedy recovery.
Will Mohid recover? What do you think?