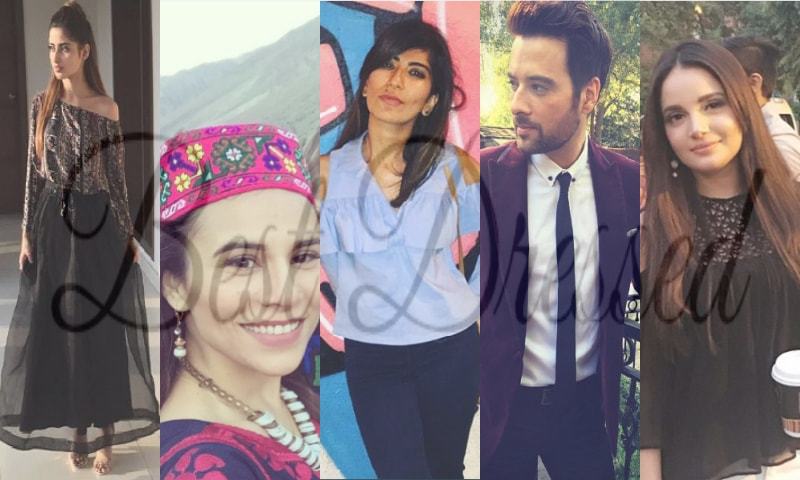 The stalker in us has come out and now there's no stopping us.

A celebrity's life can escalate from having a casual lunch at a cafe, to becoming a social media celebrity in less than a minute if they happen to wear their favourite pink pajamas to the cafe, and a social media savvy soul happens to be there.
Hence, celebrities are expected to be on top of their style game 24/7, but every week we witness major faux pas as we skim through their Instagram feeds to compile our 'five best looks'. There are a few though who manage to impress us and this week the chosen ones are:
Mikaal Zulfikar
Mikaal Zulfiqar admits to being a chronic poser, but oh well, with looks like those, what sort of a person would charge him for narcissism. Dressed in a classic white button down shirt, a neatly tied tie, and an elegant red wine coat, this hunk leaves ladies love-struck whenever he appears on any sort of screen.
Zoe Viccaji
Zoe Viccaji is in Chitral to shoot the video for another one of her melodious songs. She is dressed in a hand embroidered traditional top and the trademark cap girls wear in Chitral. Her look is calling out to our inner gypsy!
Palwasha Yousuf
Palwasha goes all hippy-chic in an ice blue drop shoulder top and ripped jeans. This girl here never disappoints us when it come to style. You might as well pin this picture to your 'OOTD inspiration boards' because these are the clothes lazy sunday brunches and impromptu night outs are made of.
Sajal Ali
Sajal Ali is very busy these days in the promotion of her movie Zindagi Kitni Haseen Hai. She mixes up laidback style with elegance and wears an off-shoulder top and an organza skirt. If only looks could kill.
Armeena Khan
We can see that Armeena keeps herself energized with coffee as she attends multiple premieres since Janaan is all set to come out this Eid. And she chooses to keep her look equally practical. Here, she is spotted in a monochrome ensemble and, as we all know, pairing black with white rarely goes wrong.
Here are our top five picks this week, what are yours?