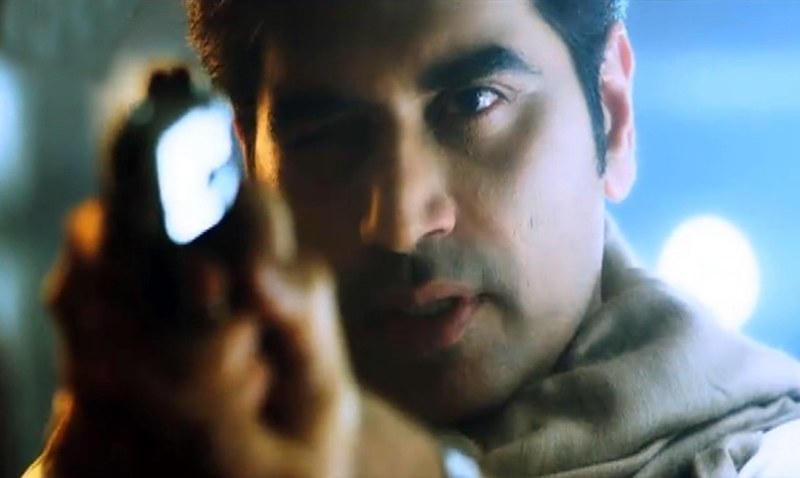 Humayun Saeed is on one side and the rest of the team (presumably) is on another; let's see who wins tonight!

Well, not exactly!
Last Saturday the entire nation - especially the segment which watches Dil Lagi - was stunned into a tragic silence when Kifayat Ali's goons shot Mohid. That too in front of the entire baraat and an ecstatic bride. This Saturday, we'll tune into ARY Digital at 8pm to witness Mohid's death...or his 'happily ever after' moment, it all depends on which ending director, Nadeem Baig, chooses to use.
Read: Dil Lagi: Have they been hinting towards Mohid's death since forever?
Yes, Dil Lagi's makers have shot two endings - a sad and a happy one - but they haven't yet decided which one to use in the last episode.
"We have shot two endings. As of now, everyone in the team -- including director Nadeem Baig -- is confused and we aren't sure whether or not we'll keep Mohid (Humayun's character) alive. Personally, I want him to die," Humayun Saeed - the man who played Mohid's character to perfection - told HIP earlier this week.
Read: Mohid turns into a stalker in 'Dil Lagi' and Anmol's like 'dude?'
Now that's one tough decision to make. As viewers, we'd obviously love the hero to live a happy life with Anmol (Mehwish Hayat), but history proves that if you want to make your drama serial timeless then just finish off the protagonist. That's the easiest (well, not for the fans) way to leave a lasting impact on the viewers. It's tragic but true that we tend to respect those who leave us (even if they're just fictional characters).
While we don't yet know the exact conclusion, we do know, that Anmol will visit the same mazaar (tomb) in Sehwan she visited with Mohid earlier. At that time she had prayed for him to die a sad, sad death, but this time round, we know what she's going to wish for.
Read: Master of all trades: Mehwish Hayat talks Dillagi, Actor In Law & Coke Studio!
So tell us, are you 'Team Humayun' or 'Team Happily Ever After'.