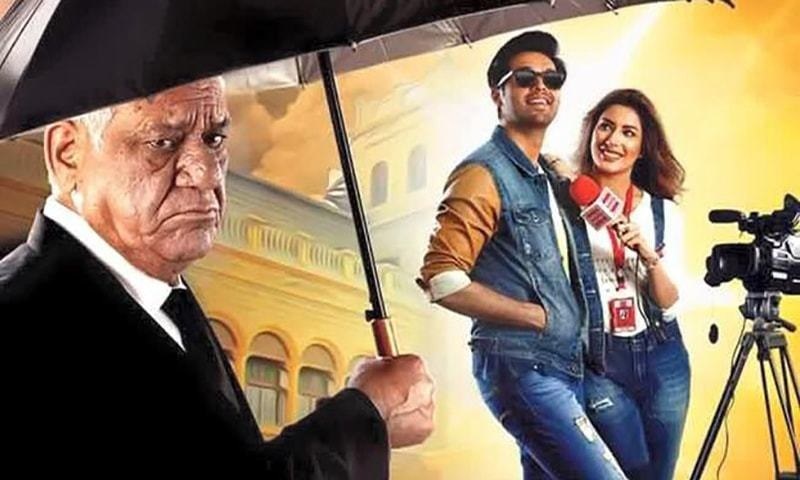 HIP Rating: 4.5 out of 5 stars
In a world where most of the modes of communication are introduced as a mouthpiece for the common man, but swiftly turned into mediums for the bourgeoisie, film remains the voice of reason. After all, if needed, it can provide an accurate commentary on the lives of a common man or show us a glimpse of the dreams and goals that grow in the hearts of many. And, bringing us exactly that view of a common man's life with his own touch of cinema magic is none other than Pakistan's filmmaker for the masses, Nabeel Qureshi, with Actor in Law.
Directed by Qureshi, while being produced and co-written by Fizza Ali Meerza and Medhi Ali, under the banner of Urdu1 and Filmwala Pictures, Actor in Law is a narrative, custom-made with the masses in mind, and it shows. Whether it is the language, which borders close to the Karachiwala slang, or the rustic urban sprawl of Karachi, where it's based, the film screams life in a metropolis.
Revolving around the narrative of Shan Mirza (Fahad Mustafa), a struggling actor whose dreams of becoming one of Pakistan's biggest superstars seem to be failing day-by-day with small roles and no money, the film takes us on a journey of misadventures, where we find Shan's honourable yet unsuccessful lawyer father Rafaqat Mirza (Om Puri) leaving for pilgrimage, leaving behind an accidental opportunity for Shan; his law practice!
Meandering through one case after another, we find the actor-cum-lawyer fighting for the rights of the common man, but with no degree. Farcical in all his acts, Shan turns out to be the biggest superstar in the court than outside of it, thanks to hidden footage made by the feisty Parsi journalist Meenu (Mehwish Hayat), which turns into instant ratings gold. But, will Shan be able to keep on running his practice, or is his identity one step away from getting revealed? Actor in Law answers all of that in its own style.
In its almost two hours of runtime, the film manages to smoothly make its transition from comedy to drama and vice versa, without the audience even realizing the changes, thanks to the ace acting prowess shown by the whole cast. Whether it's Fahad Mustafa's street-smart Shan Mirza, Mehwish Hayat's catty Meenu, or Om Puri's stern Rafaqat Mirza, the characters contain a myriad of layers, which surely make them relatable.
Working on almost the same direction style as that of Na Maloom Afraad, Qureshi makes an immensely powerful effort with AiL, which ends up working in all of its intricacies in check. It surely wouldn't be wrong in saying that the film truly captures the essence of juxtaposing life in a harsh city, with the small yet important stories happening in it, every day.
Amongst an array of seasoned films such as Zindagi Kitni Haseen Hay and Janaan, which surely seem to be capturing the hearts of the Pakistani filmgoers, we find that Actor in Law is surely a strong contender that leaves no stones unturned in bringing out its pure raw magnetism, that will drag you to the cinemas to watch this desi explosion on the cinema screen.
In short, if you're looking for a smartly made comedy to watch these Eid holidays, then look no further as AiL is ready to enthral the audience with a captivating narrative that is sure to keep you hooked!