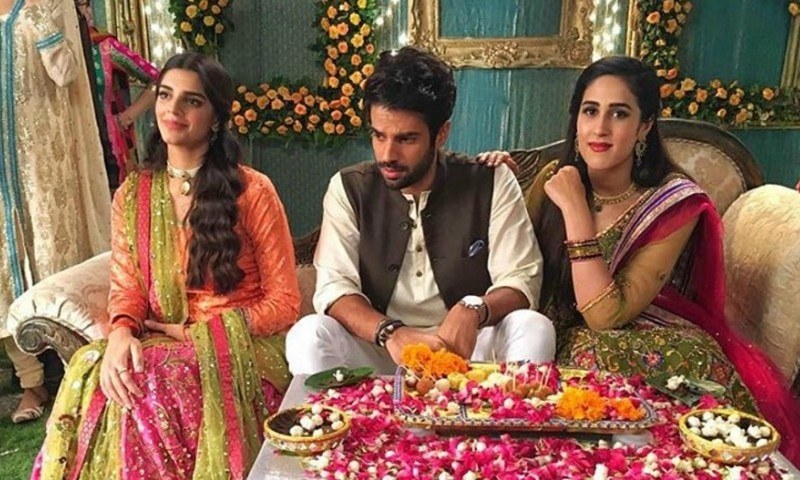 Faiza Iftikhar recently revealed who that person is on her Facebook page.

If you still can't get over the fact that you won't get any Dil Lagi every weekend, then let us remind you that Faiza Iftikhar's next project, Gypsy is being shot at top speed by Sirja Ul Haque - the man who made Bunty I love You. Hopefully, Gypsy will be as entertaining as Dil Lagi was and going by the reports pouring in and the star cast - Sanam Saeed, Adnan Malik, and Mira Sethi - we can expect yet another blockbuster by the renowned writer.
Adnan Malik earlier told HIP that he plays the character of a gypsy in Faiza Iftikhar's next, but what he didn't tell us was that the character is inspired by a real person called Zorain Iqbal.
"Yes, Sikander - the character played by Adnan Malik - is inspired by Zorain Iqbal's character," Faiza Iftikhar confirmed. "But Gypsy isn't Zorain's life story."
Read: HIP Exclusive: Sanam Saeed replaces Mawra Hocane in serial, Gypsy
It is safe to say that Gypsy's story is entirely fictional and Zorain didn't have any Sanam Saeed and Miira Sethi in his life, but who discovered Zorain and decided to base a character on him. "I did," Iftikhar confirms.
Iqbal, a Pakistani based in New York, trades in Californian almonds and Malaysian palm oil and is a food enthusiast by hobby, who is known for causing a havoc with people's salivary glands with his photography skills.
"I use my cellphone to shoot photos. That's what makes my pictures look different and real," Iqbal, who has never taken a course in photography, told an Indian website, Catch.
Read: Who plays Gypsy in Faiza Iftikhar's serial? Adnan Malik tells us
His stills of delicious meals have tortured many across the globe and they probably tortured Iftikhar so much that she decided to go ahead and base an entire character on him.
The drama serial will air on HUM TV soon, meanwhile, all we can do is enjoy its bTS images shared by the lead cast.