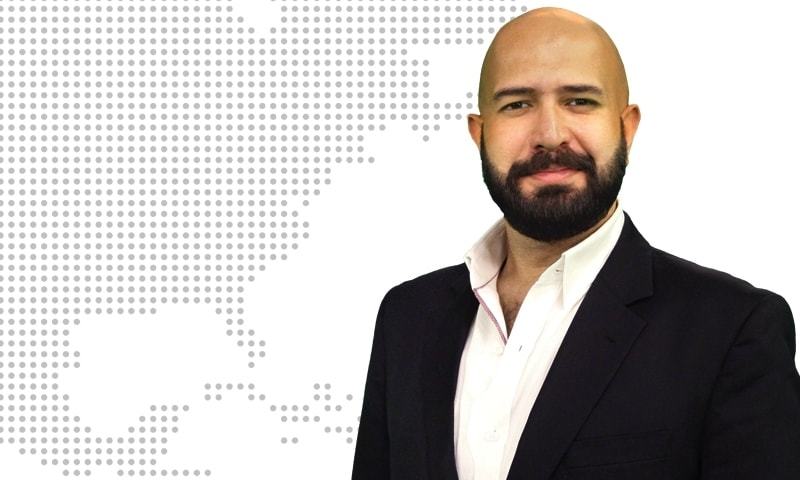 Wajahat has always been known for his astonishing style, as well as for his benevolent news coverage...

Even with all the criticism following Pakistan in the global arena, Pakistanis some way or another figure out a way to impress upon the world that we are a force to be reckoned with. This time, it's our Journalist/Columnist, Wajahat Saeed Khan who recently caught the attention of the judges and specialists at the National Academy of Television Arts and Sciences.
Mr. Khan has been nominated for the prestigious EMMY award in the category - Outstanding Coverage of a Breaking News Story in a Regularly Scheduled Newscast. These awards are arguably one of the most recognized American Television Awards and are given to individuals for their achievements in different segments of American Television Industry. Khan was selected for his reporting, with Lester Holt, for NBC Nightly News during the Nepal Earthquake.
Read: Journalists suggest joint newspapers, channels for Pakistan and India
Having reported from India and Afghanistan, Khan is known for his cutting edge style. He is an acclaimed writer and apart form being Pakistan's Correspondent for NBC- an American news reporting organization - he the Head of National Security Desk for Dunya News and the Editor for The Bureau of Investigative Reporting.
After studying at the Harvard University and University of Michigan, Wajahat Saeed Khan began his vocation on a high as he joined Geo News/Jang Group of Newspapers in the mid 2000s. His show 'Talk-Back' which was also aired in India helped him achieve the stature of notoriety in 2007. Later on, he created the banned narrative on Pakistan Military, We Are Soldiers. Khan has worked for all the main news organisations of Pakistan like BOL, Dawn, Geo, AAJ TV and so on. He has also worked for CNN for around one year from 2011 to 2012.
Here's to hoping Wajahat S. Khan makes us proud by winning the EMMY award.