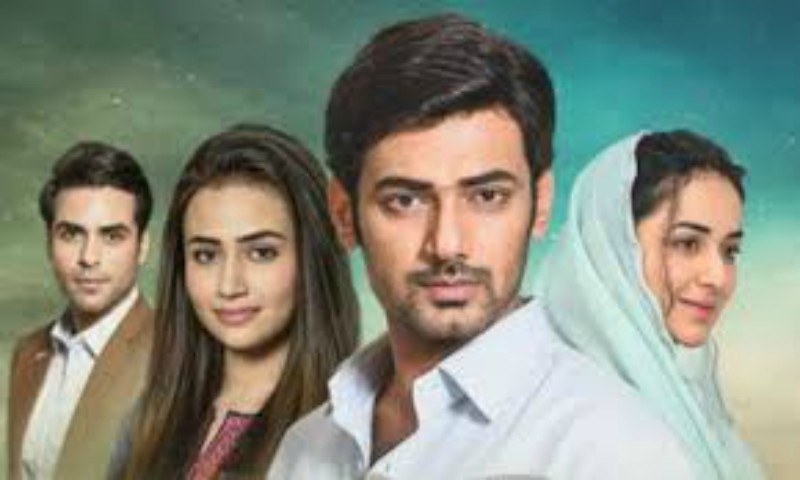 The strong point of this play was the superb acting of its three main leads especially Zahid Ahmed and Yumna Zaidi.

We had high expectations from Zara Yaad Kar since it was written by the ace writer Khalil ur Rehman Qamar and an amazing cast comprising of Sana Javed as Mahnoor, Yumna Zaidi as Uzma and Zahid Ahmed as Haadi. It met expectations in the beginning but midway, after the topic of halala was introduced, we began to lose interest as the episodes dragged on meaninglessly before dying a painful death and thank god for the death!
The last episode saw everyone meet their fate. Haadi finally got together with Uzma. Mahnoor married Umar Din (Waqar's servant) so she could get a quick divorce from him and marry Haadi. But fate had something else in store for Mahnoor.
Ever since the play started we all knew how selfish Mahnoor was as she always thought about herself and used Haadi whenever and however she wanted so to see Haadi finally break away felt refreshing. As expected we didn't feel any remorse when we found out that Haadi will not be coming back for Mahnoor and now she was stuck being Mrs Umar Din for life.
The one thing which we found a bit bizarre was why marry Mahnoor off to a servant to teach her a lesson? We know in many of the episodes they were not able to find anyone willing to do halala but surely there must have been some distant relative who could have been used and then Mahnoor could have been dumped on him. While we weren't huge fans of Mahnoor and her selfishness, we do feel her fate was a bit too harsh. After all, she was a girl who wanted to live life on her own terms.
Read: Three episodes down Zara Yaad kar is your go to midweek play
Waqar (Yasir Mazhar) - who throughout the play used women as tools of entertaiment be it Mahnoor, Gaiti (Sharmeen Ali) and even Anusha (Maryam Fatima) - meets his fate by being framed in his wife's murder by Gaiti's brother and gets life imprisonment.
The central message of ZYK was that if you play with people's feelings then sooner or later you end up paying for it.
It was very nice to see Haadi finally ask Uzma to marry him because that girl loved him unconditionally since day one and stood by him through thick and thin. This restored our faith in the saying that good things come to those who wait but then on the other hand we feel that Zara Yaad Kar could have easily ended by the 22nd or 23rd. If it had not been dragged so much then maybe the last episode would have had a certain impact on us.
Read: Zara Yaad Kar belongs to Zahid Ahmad
The strong point of this play was the superb acting of its three main leads, especially Zahid Ahmed and Yumna Zaidi. These two actors are a class apart and no one from the present lot of actors matches up to the talent these two have displayed. Even Saba Faisal, who played Mahnoor's very patient mother, played her part perfectly. We wish the writer had made her character more stronger and she should have been able to stop her daughter from ruining her life.
The direction from Amna Nawaz Khan had its moments; there were a few episodes which were shot very well while others lacked the flow.
Overall, Zara Yaad Kar does not fall into the category of Dillagi, Humsafar or even Diyar-e-Dil as there were times when the dialogues seemed too long and boring, and the direction didn't truly enrapture us. Will we miss watching Zara Yaad Kar every week? Not really.