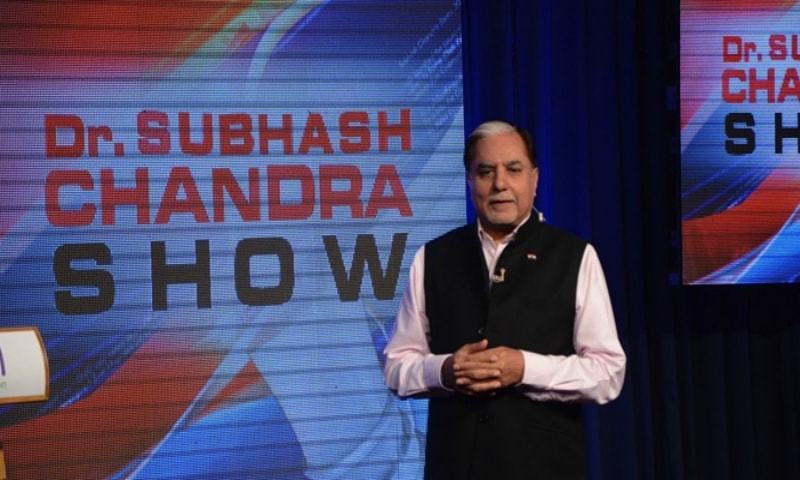 The recent attacks on Uri, India have unfolded a new era of animosity between India and Pakistan, and as always, the two nations fail to keep the tension to the borders. The effect trickled down to the entertainment industry as the Raj Thackeray-led political party, MNS, asked Pakistani artistes to leave India immediately and now the popular Indian TV channel, Zindagi, has stopped airing Pakistani dramas.
Dr Subhash Chandra, the chairman of Zee and Essel Group, stated that love cannot be one-sided, hence he has decided to replace Pakistani dramas on Zindagi with Indian and Turkish content even though the channel has about 3000 hours of programming which they reportedly bought for around Rs. 60 crore.
"Pakistan's actors also got a chance to enter Indian drawing rooms through Zindagi, but they (people in Pakistan) have repeatedly done wrong things - first Pathankot, then Uri," Chandra told NDTV. "If you want to fight, fight from the front, but why attack sleeping soldiers? So, we have decided not to showcase Pakistan's programmes."
He earlier tweeted that the channel - which mostly airs Pakistani shows - will not be shut down, instead they'll revamp the programming and air Indian content.
According to Chandra, the ban on the show comes after Pakistani artist refused to condemn the Uri attack.
The channel called and requested artistes like Fawad Khan, Mahira Khan, Ali Zafar, Shafqat Amanat Ali Khan, Rahat Fateh Ali Khan, Atif Aslam, Veena Malik, Imran Abbas and more to "simply condemn the terrorist attack on sleeping soldiers", but nobody did it.
"Nobody did it," Chandra told NDTV. " We even said don't name Pakistan, but they didn't do it... What to do?"
The channel has now rebranded itself with Indian and Turkish soaps, and according to reports, the new programming will go on air on October 3rd.
Zee bans Pakistani judges in reality shows
Apart from taking down our drama serials, the network also plans to place a ban on Pakistani judges in reality show.
During the unveiling of the new line up, Zee network's chairman said, "Pakistani singers have participated in our shows, become finalists, won titles, and even judged shows, but we will not have them on the channel now till the Indo-Pak tension is over."
Over the years, Pakistani artists have created a niche for themselves in the Indian entertainment industry. Atif Aslam, Fawad Khan and Ali Zafar have impressed Indian producers/directors time and again and are household names in India.
Read: Vidya Balan swoons over Pakistani dramas
Zindagi launched amidst much fanfare and with three most popular shows from across the border — Zindagi Gulzar Hai, Aunn Zara and Kaash Main Teri Beti Na Hoti. Soon the channel and our actors became popular with the masses in India. Regular viewers even started demanding their production companies to do away with the typical Indian soaps and make realistic, issue-based dramas like the ones made in Pakistan.