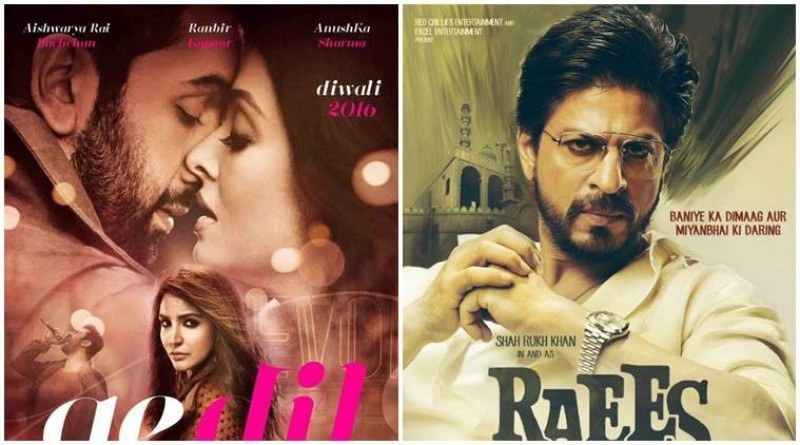 The protest by MNS against the Pakistani artists have come in wake of the Uri attack in Jammu & Kashmir.
Things seemed to be working against Mahira Khan ever since the shooting of her film Raees, starring the king of Bollywood, Shahrukh Khan, began. However, now with the the constant delay of the release of the highly anticipated movie –which stopped Mahira Khan from taking on more projects in India, and the current situation with the infamous Maharashtra Navnirman Chitrapat Karmachari Sena (MNS) who want the Pakistani celebrities out of their country, it seems to spell more trouble for the beauty as well as Fawad Khan. And while one thing after another keeps going awry, latest news suggest that both Raees and Ae Dil Hai Mushkil will only be allowed to release in the Indian state if the scenes by Pakistani actors are deleted from the films!
According to Business of Cinema, the protest against the Pakistani artists have come in the wake of the Uri attack, which took place in the Indian administered state of Jammu and Kashmir.
Since then, MNS has asked Pakistani actors to leave the country within 48 hours and has reportedly threatened to 'put them out' if they have not left within the allotted time period. Which means, the likes of Ali Zafar, Mahira Khan, Fawad Khan, Rahat Fateh Ali Khan, Mawra Hocane, and Imran Abbas are the ones hinted to leave immediately.
Read: India reacts to MNS's open threat to Pakistani artists
If that was not enough, more trouble seems to be brewing for Shahrukh Khan and Karan Johar who have been notified by MNS that they wont even let their movies, Raees and ADHM, release until unless the scenes involving Mahira, Fawad and Abbas have been removed.
While Johar and Khan are not the only producers who have come under attack for giving Pakistani's a platform to showcase their talent in India, famous filmmaker Mahesh Bhatt has been criticised for casting Pakistani artistes in his projects.
Will the ban on our artistes be permanent or temporary? That only time will tell.