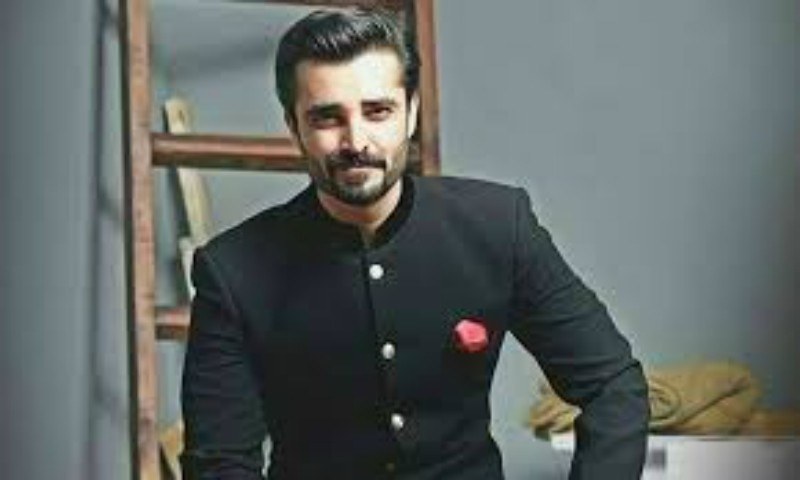 "It is demoralizing for the public to see our celebrities either silent or sitting on the boat of neutrality."
If there is one actor who does not shy away from voicing his opinion, it is Hamza Ali Abbasi. Whenever an important issue is raised on social media or an incident occurs, he is the first and perhaps the only person from the entertainment world to come forward and speak about it without any hesitation. Whether he speaks about the rights of the people of Kashmir or the Ahmadiyya Community, his honest views have earned him a massive fan following as well as critics in the country.
As things become tense between India and Pakistan after the Uri attack and India's right-wing political parties and even the producers' association threaten our artistes, Abbasi comes forward and requests Pakistani artists to boycott Bollywood in return.
Read:Pakistani exhibitors unite against Indian films
Despite being a very successful and a much loved actor with hits like JPNA and Pyaray Afzal - which received a lot of praise from India - under his belt, Hamza Ali Abbasi has never felt the need to work in Bollywood. A move which made his fans love him even more.
Seeing how Fawad Khan, Ali Zafar, Mahira Khan, Rahat Fateh Ali Khan amongst others are being targeted by the extremist groups in India, Abbasi in a recent post on his social media expressed how the time had come for Pakistani artists to boycott Bollywood and for the Pakistani people to stop watching Indian content.
"As Shah Rukh Khan, Akshay Kumar, Farhan Akhtar and many other mainstream celebrities have come out in the open to support their Army, our celebrities must do the same," Abbasi told HIP. "Nobody is in favour of war, but when it's being forced upon you and the enemy boasts about killing your soldiers then neutrality is equal to betrayal. The public look up to their stars and it's demoralizing for them to see our celebrities either silent or sitting on the boat of neutrality."
Will Fawad Khan, Mahira Khan and Ali Zafar decide to take the big decision of not working in Bollywood is something which remains to be seen but one person who definitely will not be trying his luck in Bollywood, no matter who offers him the chance, is Hamza Ali Abbasi.
Read:Raees & ADHM to release only if Fawad/Mahira scenes are deleted
With similar thoughts in mind our own exhibitors have reportedly decided not to screen Indian movies in their cinema till normalcy is restored.