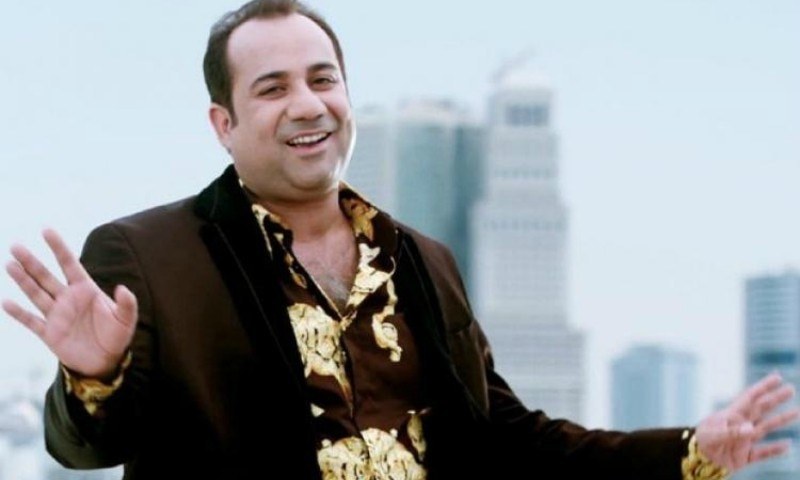 The reason given for replacing Rahat was that neither he nor any other Pakistani artist had condemned the Uri attack.
Pakistani actors, singers, and it seems even technicians seem to be facing an outright hostile behaviour by Indian producers after the Uri attack and especially after Indian Motion Picture Producers Association (IMPPA) passed a resolution to ban Pakistani artistes and technicians until normalcy returns. The recent target of Pak-India tensions is our very own Rahat Fateh Ali Khan.
According to India Times, producer TP Aggarwal plans to replace Khan with an Indian singer in his next production titled Laali Ki Shaadi Mein Laaddoo Deewana.
The reason given by Aggarwal for replacing Rahat is that neither he nor any other Pakistani artist in India had condemned the Uri attack which took place few days back. He said that even though he is a huge fan of Rahat's singing, he is distressed because after the Peshawar attack, the Indian Motion Pictures Producers Association (IMPAA) had called for a meeting to pay tribute to the victims as well as the survivors.
Read:Atif Aslam and Shafqat Amanat cancel their concerts in India
While Aggarwal did indeed love the way Rahat sang Maine Socha Na Tha for his movie, which stars Naseeruddin Shah's son Vivaan Shan and Kamaal Hassan's younger daughter Akshira, the producer felt that it was better if he promoted his own talent rather than ours.
The director, Manish Harishankar, agreed with Aggarwal and said that even though Pakistani artistes speak well of the Indians and made good money and enjoy fame there, it is sad that they did not come out in any support for India after the attacks took place.
g
Rahat Fateh Ali Khan has been an integral part of Bollywood in the recent years as he has churned out one hit song after another. His most memorable hits are Mann ki Lagan, Jiya Dhadak Dhadak Jai, Main Jahan Rahoon, Tere Mast Mast Do Nain and the recent Jag Ghoomiya for the super hit movie Sultan. These are just few names of his much loved songs.
He enjoys immense popularity in India and has received multiple awards - such as Big Star, Mirchi Awards, IIFA, APSARA, Filmfare and even Star Screen - but it seems that the talented singer will be forced to take a break for now as far as Bollywood is concerned.