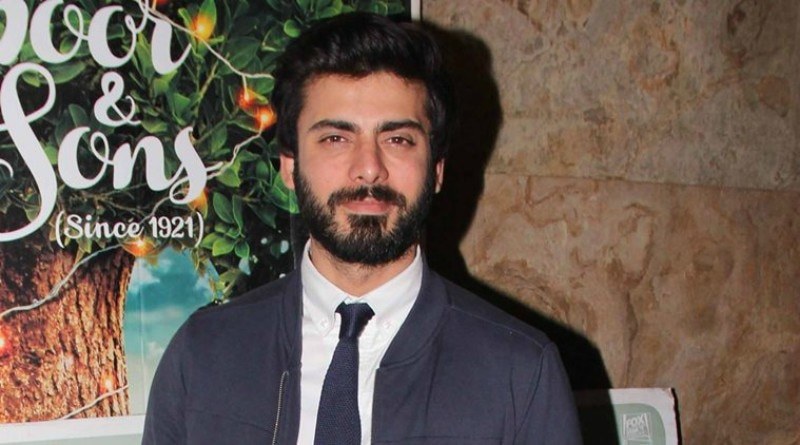 Banning ADHM will have no effect on Khan as he has taken the money for acting in the movie and returned to Lahore.
After the Uri attacks took place in Kashmir where 18 Indian military personnel were killed, Bollywood immediately sprang in to action and began imposing a ban on our artists which included Fawad Khan and Mahira Khan amongst others. But since these two have their movies Ae Dil Hai Mushkil and Raees all set for release, more emphasis was put on them for the ban. But according to India's Central Board of Film Certification's Chief Pahlaj Nihalani, the ban on Pakistani artists could result in losses for Indian cinema if Pakistani actors were prevented from working across the border.
Speaking with Hindustan Times, Nihalani said that Karan Johar had signed Fawad Khan when the relationship between the two countries was on friendlier terms and now it would be unfair to stop the release of their movie ADHM as through this ban not only will the actors suffer losses but also the nation and the film industry.
Read:Mahesh Bhatt has an interesting message for India & Pakistan
He also stressed upon how art and culture should not interfere in anything and we should not be talking about artists anyway; instead our focus should be on the countries India and Pakistan. The decision however to issue visas to Pakistanis should be the Indian government's. The comment by Nihalani came in the wake of Salman Khan who voiced his support for our artistes after the MNS (Maharashtra Navnirman Sena) leader Raj Thackeray decided to ban their entry in to India after the Uri attacks.
Joining Nihalani in his views is film exhibitor Akshaye Rathi who pointed out that banning ADHM will have no effect on Khan as he has taken the money for acting in the film and returned to Lahore. The people who will suffer are the Indians - Dharma Productions, Fox Star (who has invested heavily in the movie), Ranbir Kapoor, Anushka Sharma and Aishwarya Rai Bachchan.
Read:Indian singer replaces Rahat Fateh Ali Khan in a movie
Our singers have also been facing the heat - Shafqat Amanat Ali Khan and Atif Aslam's concerts were cancelled and Rahat Fateh Ali Khan has been removed from singing in a movie titled Laali Ki Shaadi Mein Laaddoo Deewana. The situation between the two countries seems to be getting tense but with Bollywood coming out in support of our artists, it does make one agree with Karan Johar that banning artists is no solution to terrorism.