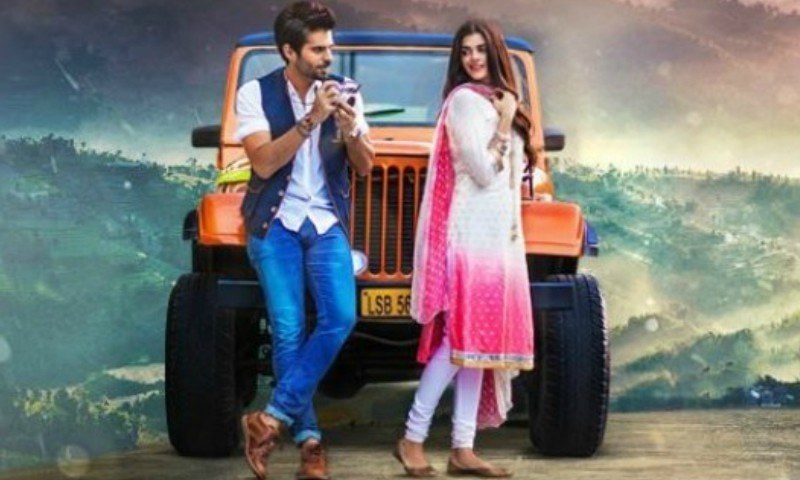 Fridays are about to get a lot more exciting with this Adnan Malik, Mira Sethi and Sanam Saeed starrer.
After Dil Lagi, we've been keeping a close eye on Faiza Iftikhar's projects because the woman sure knows how to make women happy with her matriarchal scripts. But her upcoming project, Dil Banjara, is based on a gypsy - a male one - which in Urdu translates to banjara. Three teasers and a few BTS pictures later, we are sure that Dil Banjara has the potential to become one of the most memorable drama serials of the season.
The promos are refreshing and so is the cast consisting of Adnan Malik (as Sikander), Sanam Saeed, and Mira Sethi. We have a feeling that our Friday evenings are about to get a lot more exciting as the drama offers us a chance to visit some beautiful locations in Nepal through Sikander's camera lens.
If you are wondering why Sikander carries a camera everywhere with him in the teasers then it is because he is an aspiring photographer. The first teaser grabbed our attention because even though (as we all know) teasers are very small, Adnan Malik's voice over and the editor succeeded in giving Sikander an identity.
Read:Who plays Gypsy in Faiza Iftikhar's serial? Adnan Malik tells us
The first teaser focused on the male lead, the second one showed the beautiful Mira Sethi, who looks more radiant than ever in Dil Banjara. Sethi plays the role of a painter who is madly in love with Sikander and he reciprocates her feelings until and unless he meets Sanam Saeed's character.
The third teaser introduces us to Sanam Saeed, who likes some excitement in her life. Basically, where Sethi is sober, right there Saeed is full of life and is an adventurous person like Sikander.
Directed by Siraj ul Haque - the director gave us Bunty I Love You - and written by Faiza Iftikhar of Dil Lagi and Main Sitara fame, Dil Banjara looks fresh and since it's written by Iftikhar, we're sure the story and dialogues are going to be exceptionally great.
The cast of Dil Banjara is quite promising as besides the main leads, the drama serial also stars Hina Bayat, Madiha Rizvi, Samina Ahmed, and Munawar Siddiqui too.
Read:HIP Exclusive: Sanam Saeed replaces Mawra Hocane in serial, Gypsy
In an earlier interview with HIP Adnan Malik gave us a slight insight into Mein Banjara which was then title Gypsy.
"It's a lighthearted, fun love story of people belonging to different backgrounds. There is a clash of worlds which is also another interesting aspect; however, it is something that will make people happy in the end. I expect you to enjoy it since it's different."
Dil Banjaara does look different and we look forward to watching its first episode on 14th October at 8pm only on Hum Tv.