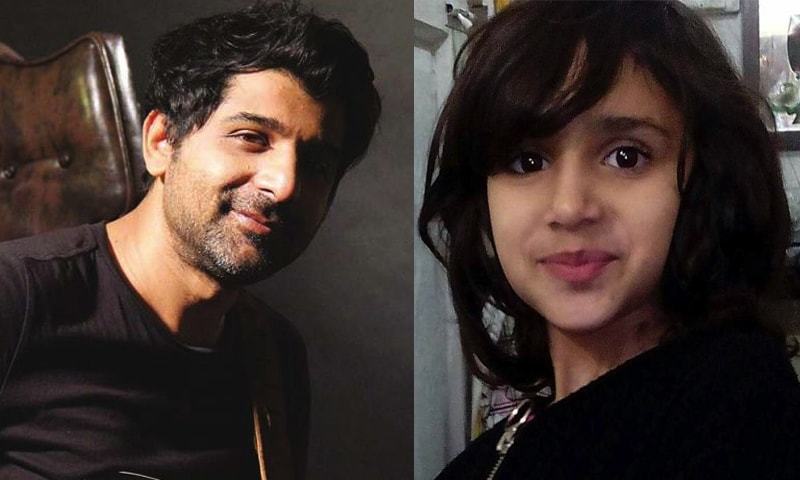 Social media can be both ruthless and a blessing in disguise; for Nehaal Naseem it was the latter. The 11-year-old singing talent from Rawalpindi recently caught Pakistani singer and music producer Shuja Haider's eye while singing TV serial Mann Mayal's OST. Haider, in awe of her singing abilities, made a video of her and shared it on his Facebook page.
Next thing you know the post went viral on social media. Soon Nehaal started updating her followers on her own Facebook profile about the overwhelming response she was receiving. She playfully boasted about how media people and journalists were running after her for an interview, eventually breaking the news of how Shuja Haider has decided to make her sing in the next season of Coke Studio!
Talking about her passion for singing, Nehaal told The Express Tribune, "I really want to become an army doctor but I love singing. So if I get a chance to become a professional singer, I will not hold back."
Nehaal's mother, who is extremely proud of her daughter's artistic talent, added, "My daughter's initial inspiration was her older sister. She has been singing since she was five and we appreciate her talent thoroughly."
While the young singer's future sure looks bright post Haider's stamp of approval, she would have probably been on cloud nine when the song's original singer Qurutulain Baloch also backed her work. "It is extremely refreshing to see an 11-year-old who has such diverse goals from a young age," she wrote.
You can now follow Nehaal on her very own Facebook fan page!