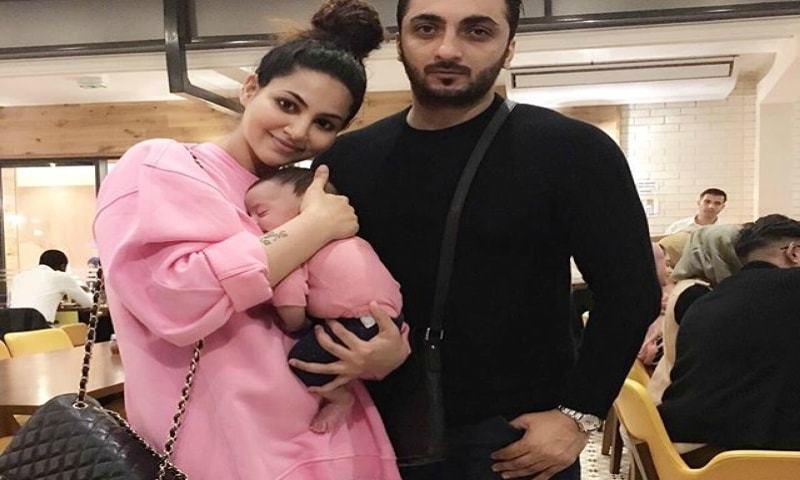 "What bullsh*t Pakistani culture we have where divorced women are scandalised and stigmatised in our society."

As we all may already know, divorced women have for the longest time been looked down upon in the Pakistani society and little has been done to change that thinking. But what's even worse apparently is if a woman decides to remarry. Because let's be honest, women will constantly be judged for whatever they choose to do with their lives no matter what!
Celebrities are no exception to these patriarchal values ingrained in our society. Recently Annie Khalid, singer and new mom, received a lot of mean comments from Instagram trolls (yes, they've taken over Instagram too now!) who decided to ruin her 1 year marriage anniversary and remind her that this is her second marriage and since she made the choice to marry again, she in turn is a 'vulgar woman' and a 'man eater'.
Well Annie was clearly very hurt but she decided to not take any crap from anyone and took to social media to call them out! "What bullshit Pakistani culture we have where divorced women are scandalised and stigmatised in our society. They become "black sheep" or "damaged goods"." She wrote on her Instagram account.
Men wrote terrible comments but what's even worse is that other women try to bring each other down too. Instead of being happy for each other, women will always reinforce the terrible patriarchy that constantly surrounds us and make other women feel bad for the choices they made in their lives that caused them happiness.
"You men who comment under my posts have some shame - nobody wants their marriage to break, but if it does then what can you do? Would you be happier to see me alone and unhappy? Would that make you happy? What hurts the most is seeing women say horrible things too. I would expect girls to be more empathetic and understanding but how SAD that you also hurt me with your brutal comments."
She also felt the need to remind everyone that the woman is not the one to blame every time. Divorce seems like the worst thing that can fall upon any woman in our society so the notion exists that women usually would not want a divorce and if it happens, it must have been her fault! Due to things like these, women go through abuse and violence but the women who choose to free themselves from it, will always receive backlash.
"Can I also add how I always read that it must have been MY FAULT, something bad I must have done got me divorced. Why is the girl always blamed, WHY? Thank you to my husband Saad who married me knowing my past and not once brought it up or used it against me. Instead, loves me unconditionally for who I am and not what I am," she wrote in the end.
Well, it's time we let people be and support other women for their positive life choices.