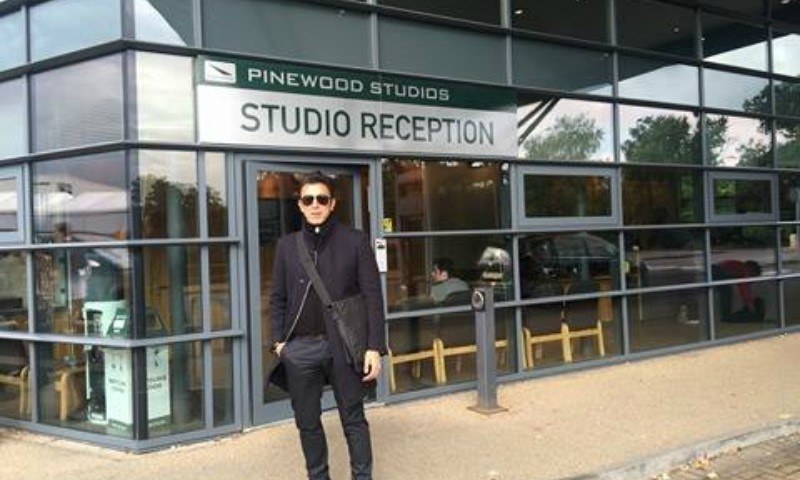 If there is one Pakistani actor who has reigned over the hearts of millions in the last twenty plus years, all while seeing the transition of Lollywood from flops to hits with his hard work, love for his country, and determination to revive our cinema, it's Shaan Shahid. And now, he is all set to direct Arth 2 and Zarrar, which have become the first Pakistani movies to land UK's biggest studio, Pinewood, for its post production phase!
Speaking to HIP, the actor who lives and breathes cinema, reveals all that he expects from his upcoming directorial.
"It's a proud moment for Pakistani films and I'm honoured to be a part of them.Fans have loved my work and allowed me to entertain them for the past 25 years. It is my responsibility as a Pakistani film actor to bring our films out of its boundaries and show the world what immense talent and scripts we have in Pakistan because of that I always kept my focus on building our film industry rather than building my own career," the actor said.
The studio, which has been the base for many big Hollywood productions over the years and it is along with the James Bond series, will hopefully bring the same fate for Shahid's upcoming films, which the actor seems to be excited for.
"The film industry needs all of us together right now to build a future where young directors ,actors ,writers and technicians don't have to go look for work anywhere else , they will be able to dream and achieve everything here.Every star Pakistan has produced needs to put his 70% focus inside our country to strengthen platforms as this is the rebirth of our industry.Be the ambassadors of Pakistani films and ask people to come invest in the industry not just financially but try and make a change to bring Pakistan's independent artistic institutions in to the world map .Let our movies be our biggest export to the world," Shahid added.
Read:Shaan celebrates 25 years in cinema with 'Arth 2' shoot
Currently in London, the acotr has finally wrapped up the shoot for Arth 2 staring Mohib Mirza, Humaima Malik and Uzma Hassan, while also looking at Arth 2, which is a remake of the Mahesh Bhatt hit Arth, which had Shabana Azmi and Smita Patel in the lead.
If one movie was not enough to make a comeback or even shoot in London , Shahid wasted no time in beginning the shoot of his next venture Zarrar, which is an action thriller film produced by 5th Dimensions Films in partnership with Blue Orca Pvt. Ltd, and has Timothy Hallam as the Director of Photography .Besides, the actor himself, the film will also star Kiran Malik, Nadeem Baig, Nayyer Ijaz amongst others.
With the production value of both Zarrar and Arth 2 expected to be amazing, here is HIP wishing that the story line too will be able to leave an impact on the audiences, which we're sure one can always expect from the talented actor!
Read:Exclusive: Shaan takes the director's seat (again) for 'Zarrar
Arth 2 and Zarrar are expected to release in 2017, but the exact dates have not yet been announced.