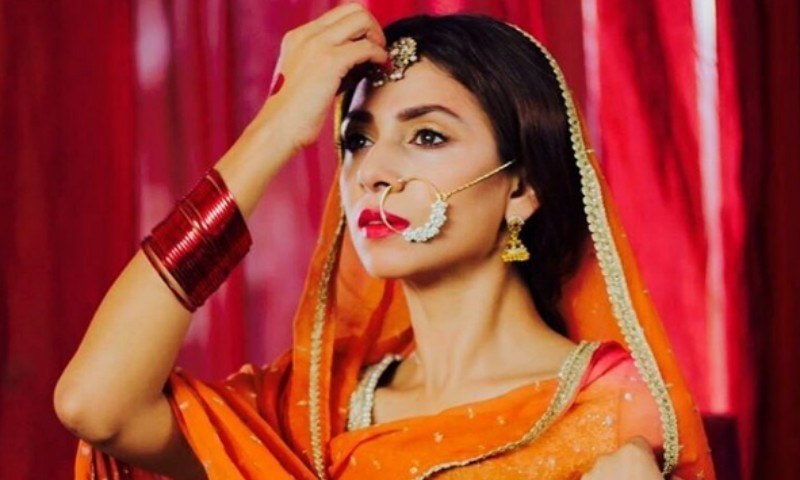 Sana Shahnawaz's next production unravels on the social and emotional costs attached with disability.

All you see when you switch on a Pakistani channel is either saas bahu drama or the bichari woman living with her mean in laws. Finally, it seems directors and producers are coming out of these cliched storylines and introducing new ideas. Recent drama serial Udaari is a prime example of that and fared really well with the audience - it dealt with the issue of child abuse and molestation. And now, upcoming drama Khuda Mera Bhi Hai will also focus on a tabooed subject matter - having and raising an intersex child.
Read: Khuda Mera Bhi Hai: Are Pakistani dramas finally opening up to reality?
Pakistani drama makers aren't planning on holding back anymore when it comes to topics that matter. Sana Shahnawaz's next project Ilteja will also tap into a subject matter which has social stigma attached to it. Starring Tooba Siddiqui, Rubina Ashraf, Affan Waheed and Imran Ashraf, the drama will focus on the challenges families face while raising children with disabilities.
"Family is an umbrella term under which many things come and should be explored. Every topic has layers and people are sick of just watching dramas with the same topics. People in my profession are messengers and we should utilize this position to talk about things that matter. The drama talks about what issues caretakers face socially and mentally while raising a disabled child in comparison to other dramas which at most showed a challenged protagonist but never focused on what the caretaker goes through", said Saji Gul, the script writer of the drama.
Saji Gul also highlighted the family dynamics of the upcoming drama:
"The mother will have two children and both are shown to be physically challenged. The first and the eldest child is paralyzed while the second child has down syndromes".
We can't help but agree with Gul here because it is the bitter reality of the world around us that disabled people or families with disabled children are made a marginalized group and they are not the focus of mainstream media either which is shallow and sad; they are humans just like others, living their lives and trying to get by in life and hence are deserving of equal representation on television. However, with finally what seems like a social wake up call for our drama makers, dramas talking about such issues openly will work towards making a more socially aware and tolerant society.
Naturally, a project which doesn't focus on mainstream media content and themes had its fair share of challenges which Ali Imran, the Head of Content at ARY Digital enlightened us with:
"Saji Gul came up with the idea and we started working on it. It took a year to pen down the final draft. We faced a lot of problems regarding the appropriate casting as nobody wanted to act in it, all the big names refused to do a depressing kind of serial. They all want to do a goody romance. And then it took another year to convince and finalize the producer and cast".
Ali Imran has highlighted the hard work gone into this project and concluded:
"I want the audience to appreciate Saji's type of writer's work and I want to thank my content team who has been working very hard on this project for the last two to three years and all my best wishes are for Sana Shahnawaz, the producer".
Drama serial Ilteja which was previously named Goud according to Saji Gul is expected to air in December 2016 as shooting for the drama just started. The talk with Saji Gul and Ali Imran has definitely set our expectations high and we are looking forward to the teaser while hoping that this project leads towards creating a more socially aware and sensitive society.