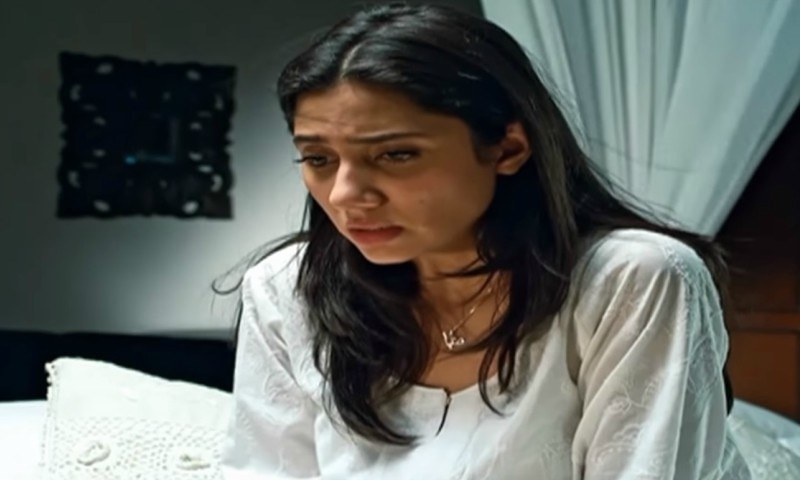 From its perfect frames, acting to that typical Farhat Ishtiaq feel, the drama serial is turning out to be an addiction.

It was quarter to eight this Sunday when I noticed some unusual movement in my surroundings. The entire household was busy wrapping up their respective activities and when I enquired what was the frenzy all about, they (my family members) collectively answered, "It's Bin Roye time!" As if that explained everything. Well, it kind of did. It is then that I realised that we, as a nation (I know that's a mild exaggeration), are hooked to Bin Roye despite it bearing an uncanny resemblance to a feature film.
In the first episode, I wasn't able to get over the fact that Bin Roye was dubbed, it had songs, and Saba (Mahira Khan) wore extremely fancy clothes, but as the second episode dawned upon us and I saw myself (and those around me) eyeing the clock eagerly, I reached to the conclusion that Bin Roye was going to be regular watch this season. We're going to huddle around our television sets, grab some snacks, and cry with Saba and laugh with her - like we did with Faara and Arjumand in Diyar-e-Dil or even Khirad in Humsafar.
Read: In Review: Bin Roye looks like a film but feels like a drama
Bin Roye has us hooked and here is why.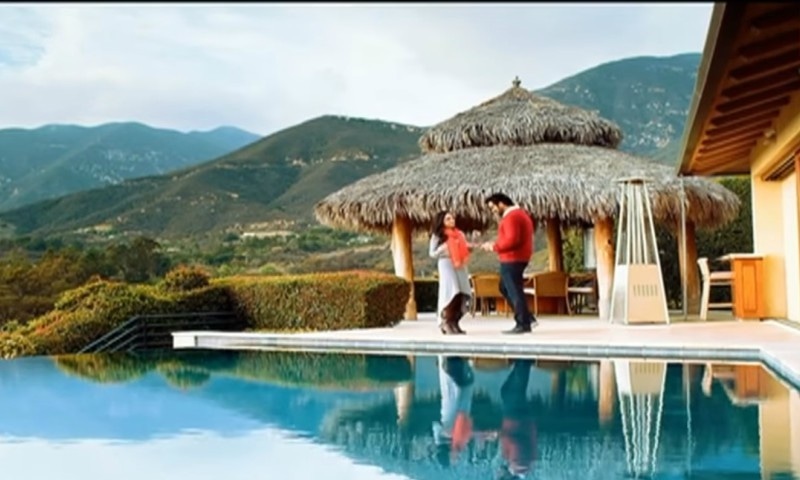 Mahirah Khan owns Saba
I had my doubts when I realized Khan was going to play a teenager in the drama serial, but then I saw her swinging (between two couches) towards her daadi and all my doubts vanished. Well, she doesn't exactly look like a college student, but not once have I found myself saying, "Nahi yaar, don't make a fool out of us".
Repetition isn't killing us
"Hum dono ki pasand kitni milti julti hai," says Irtiza (Humayun Saeed) a gazillion times in the second episode as he hits on Saman (Armeena Rana Khan) at every single opportunity he gets. The dialogues is annoying, yes, but does it make me want to smash the screen into a gazillion pieces? No.
Just how Khan's and Maya Ali's nonstop sobbing didn't stop us from gushing over Humsafar and Diyar-e-Dil, respectively, Irtiza's repetitive dialogue also cannot convince us to ditch the drama serial. Maybe, Farhat Ishtiaq does some voodoo magic on her scripts because once you start watching them, you just cannot.\ stop. Or maybe the family bonding shown in her drama serials is something we all aspire to achieve and, hence, cannot get enough of? We did enjoy Agha Jaan's character the most in Diyar-e-Dil or Wali's relationship with his mother, didn't we?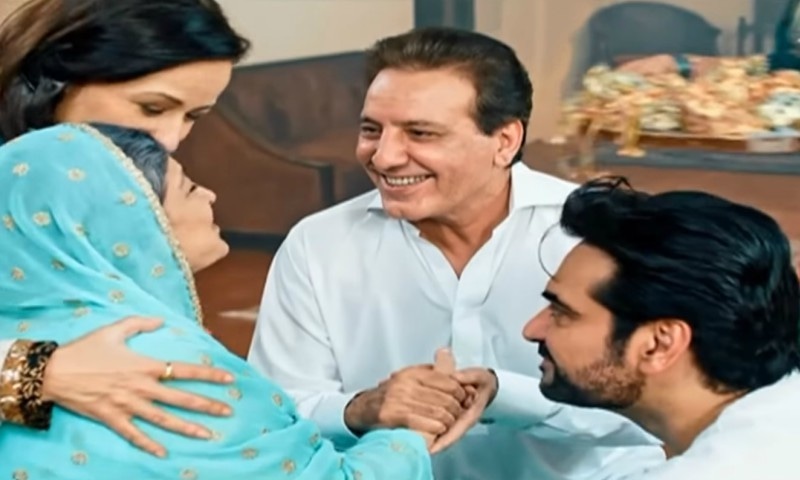 The cinematography is top notch
Farhan Alam, the DOP of Bin Roye, has done an amazing job. Each and every frame looks like a painting and credit for that should also be given to the director, Shahzad Kashmiri - who himself was a DOP before he ventured into direction.
Be it the scene where Saman and Irtiza are standing by an infinity pool and discussing a highly intellectual book or when Saba is sitting below a tree trying to do her homework, the drama serial is full of scenes that one can freeze, print, and use as a piece of art.
Read: Of tears and melodrama: HIP goes behind the scenes of Bin Roye Ansoo
The pace is right
First episode introduced us to Saba and Irtiza's relationship and it established how and why Saba is so obsessed with her 10 years older cousin. He is giving all sorts of wrong signals to her since day one, so what was the hormonal teenager supposed to do? She would naturally fall for her hunk of a cousin who has the habit of saying stuff like, "Agar tum ijazat nahi do gi tou mein America nahi Jaonga."
Dude! You do not say stuff like that to a young girl. She'll naturally take it to heart.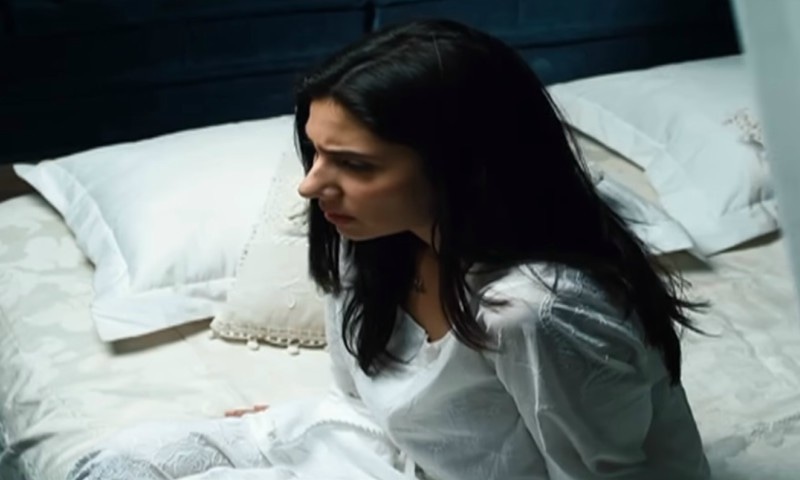 In the second episode, Irtiza meets Saman and we see why 'he' would fall for Saman - the intellectual - and not Saba - the pompous child. He even says that Saman is similar to Bibi Jaan (Zeba Bakhtiar) - who is just like a mother to Irtiza - in the way she talks and behaves, and thanks to Sigmund Freud, we can conclude that since he sees his mother's qualities in Saman, he's bound to fall for her.
In short, Bin Roye is moving at a pace where we don't feel like it is a drag and neither do we feel like they're rushing through the story. It's perfect...till now.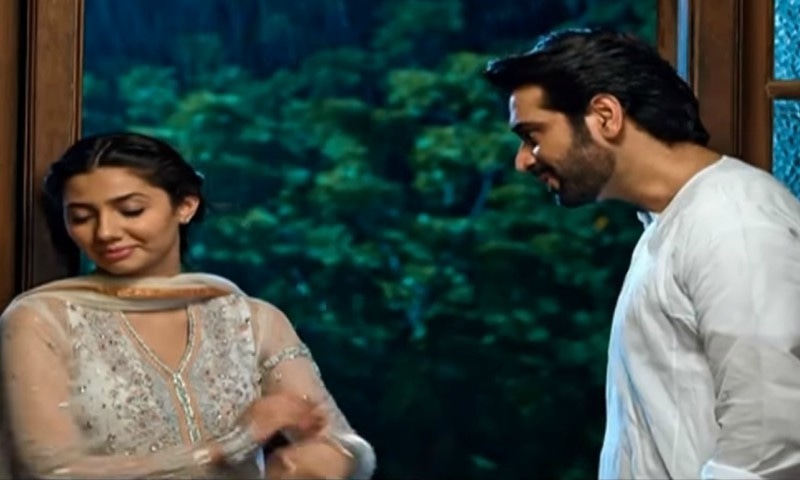 A no-fuss love story
Well, there's going to be a lot of fuss like Irtiza marrying Saman and then her sudden death, but it will all revolve around Saba's love story. They're not catering to any social issue (and failing badly like Gul-e-Rana did) in Bin Roye and once in awhile you need a pure romantic tale to take your mind off the tragedy that is life. And after Udaari - which was one successful drama serial and addressed a very important issue - a buffer was needed and I feel Bin Roye is that. It will get tragic with time, and teach us some important life lessons, but at its core, it'll still be a love story.
---
The second episode ended with Saba sitting idly and contemplating what to do with Irtiza - who decides to spend the summer vacations away from her in Scotland. Her nervous body language and haunted expressions give us an insight (yet again) that Saba is not just in love with Irtiza, she is obsessed with him. She cannot breathe if he's not around. The promo of the next episode gave us the good news that Irtiza is finally coming back, but not before he confesses his undying infatuation to Saman...and Bubbles - the cat.