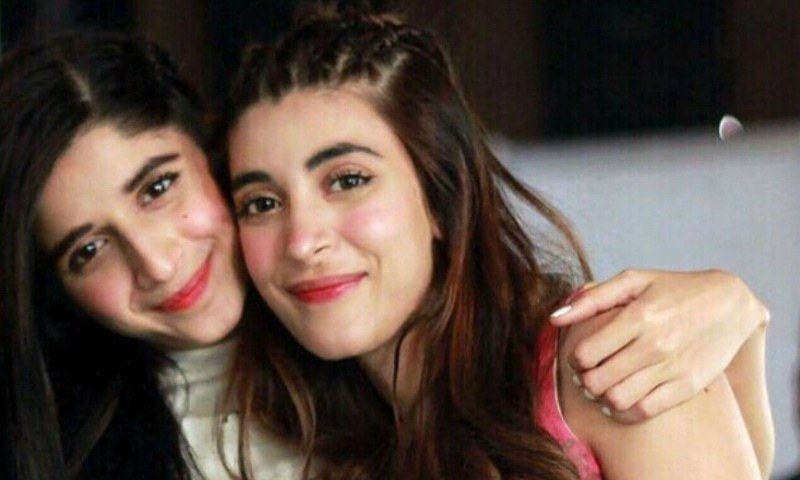 The young and vibrant diva duo tell us how it's done!

Young, vivacious and vibrant, if there are two true icons of modern day divas, it's the Hocane sisters! Whether it's being an inspiration for countless young girls with their positive attitudes or proving their on-point fashion skills to every judging fashionista, Urwa and Mawra are two lasses who we can not get enough of! After all, how many other actresses do you even know who can not just give us sensational performances, but also manage to keep themselves the talk of the town? And if that's not all, can anyone even compete with them on social media? From Instagram to Twitter, these two queens are flawlessly reigning, and we surely aren't complaining!
Read: 8 exciting moments that made us fall in love with Mawra, all over again!
From stern stances to proving their mettle in almost everything they put their hands on, HIP rounds up 5 things which makes the Hocane sisters our picks for social media royalty.
Read: "There's no shame in being a Mirasi," says Urwa Hocane
1. The reply to #BanMawra Campaign:
Remember the time when Phantom was releasing and Mawra was all love for humanity and anti-terrorism, but it all turned into a huge debacle for the actress? Well, while we thought she'd be yet another actress to tender a diplomatic apology and stay quiet, but she proved us wrong! Perhaps, if there was a point where Mawra cleared the mess and stood up like a queen for the first time, it was this.
2. The #AskMawra morning got up on the wrong side of the bed
One fine day, the diva woke up and thought of talking to her fans, but it seemed that it was her fans who got up on the wrong side of the bed as all we saw was hatred and super awkward questions for the actress. However, bringing her optimistic approach in, things took a turn for the best!
3. Udaari brings in new winds of reality
The one Pakistani show, which left a plethora of hackneyed stories behind, Udaari was definitely a drama that brought a shift in the paradigm for the drama industry. And behind it all remained Urwa, who not only did justice to the role of 'Meeran' and when the sensitive issue was called immoral, but also taught us the importance of representing the subaltern.
4. When the Hocane family gave us sibling goals
Despite being in the same field of competition, both the sisters have each other's back, always! And not leaving his sister's behind, along came Ins-e-Yazdan, making his drama debut! However, if that wasn't enough, the continuous travels by the trio left us with wanderlust of epic proportions, while reminding us how important siblings are!
5. Urwa spreading love to infinity and beyond
Just a day before Mawra Bollywood debut film, Sanam Teri Kasam had its television premiere, Urwa decided to do a musical video on Instagram, which seemed like the perfect support for her younger sister, who was nervous making her debut in the largest cinema industry in the world! We are sure Mawra may have been grabbing a tissue back then to wipe those Khushi Kai Ansu, but it surely showed us that the Hocane sisters knew they had to put this up on social media as an example of them being there for each other.