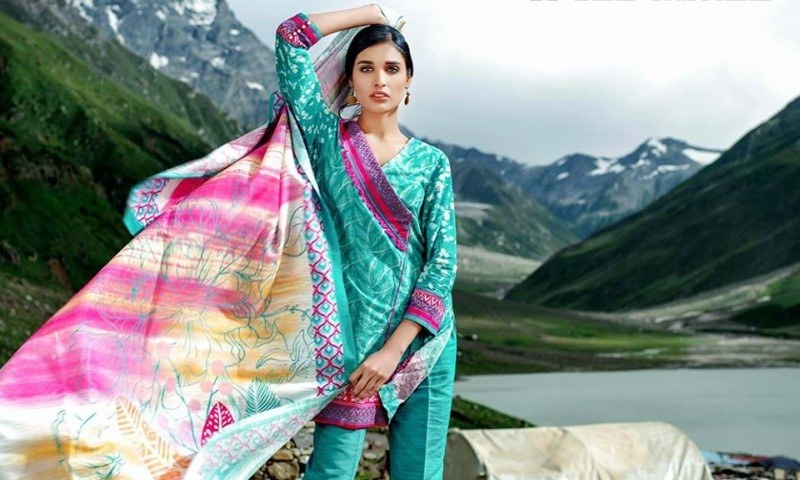 We share five reasons why your should head to the Gul Ahmed store right about now!

Instead of tapping our feet impatiently and making futile attempts of looking up at the sky with puppy eyes to gauge when winter will actually arrive, one can spend their time on doing fruitful things like planning their winter wardrobe. If you happen to live in Pakistan then Gul Ahmed is at your aid with their 'Pakistan ki Pehchan' collection.
Here are five reasons why you should head to the Gul Ahmed store.
It's for the nature lover inside you
Gul Ahmed decided to take inspiration from Pakistan itself - from Jheel Saif ul Muluk to Shogran Valley - for their Fall/Winter Collection 2016 and the designs featured in the collection are reminiscent of the exotic scenery of Pakistan. The hues and designs of each piece are inspired by the surrounding landscape, making it a vibrant and attractive collection.
Here is a sneak peek:
Read: 5 ways to make your home Monsoon ready
Choose from a variety of fabrics
Winters in Pakistan, especially the southern areas of the country, see mild winters so one needs a variety of fabrics - cotton, silk chiffon, khaddar - in their wardrobe and Gul Ahmed's Fall/Winter Collection '16 offers exactly that.
From a woven textured cotton collection, digital print designs, blended chiffon to digital satin and silk, one can choose anything they like.
Outfits for every occasion
Winter doesn't mean that you restrict yourself to your homes and li around in pyjamas all day long. In fact, cooler weather, apart from your daily activities like college classes or office meetings, means barbecue parties, beach trips (yes, in Pakistan beach trips happen in winter too), and those lovely afternoon brunches.
Gul Ahmed's collection features outfits for different occasions from everyday wear to formal attire, keeping you in style at all times. Whether it be a daytime event or a formal dinner, the collection offers embroidery and embellishments that'll help you stand apart from the crowd, because who likes to blend in when you can stand out?
From the busy bees to the designer inside you...
The collection satiates everyone's desires. You might have pinned a lot of designs on Pinterest that you wish to replicate or you might be crazy busy - Gul Ahmed presents unstitched pieces for the former and Pret wear for the latter.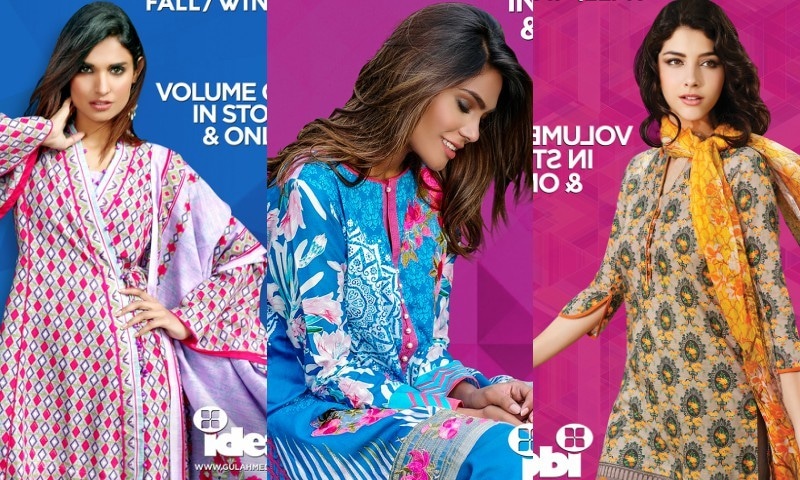 Time to look down
Every design is a refreshing mix of floral and abstract patterns, ranging from bright and contrasting colors to pastel and soft shades. But what do you pair your gazillion kurtas with? That's one challenging choice to make every single day because you don't want your colleagues to go all, "I remember, parson bhi yehi pants pehni thi na tumne?" (in Poo from K3G style).
The textile giant's collection features trendy pants and palazzos with beautiful lace trimmings. Paired with a Gul Ahmed kurta, these pants can instantly give your outfit a chic and classy edge.
---
Gul Ahmed Fall/Winter Collection 2016 provides the complete ensemble to every woman who is looking to give her style a boost this season. So head to your nearest Gul Ahmed store and get your hands on this irresistible collection now or, if you're one lazy soul like us, the you can always visit the online store!